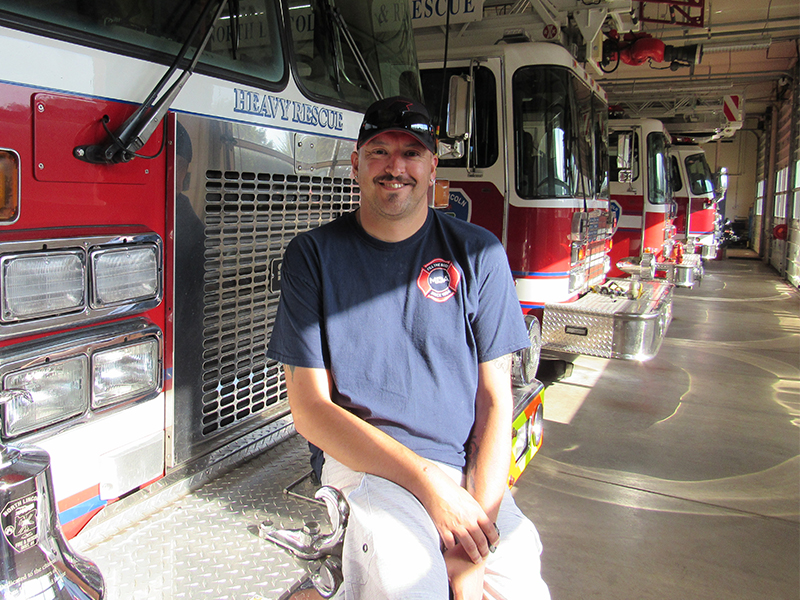 Recently retired local firefighter George Blacketer's mother died Monday evening in an accidental residential fire in Siletz.
"Some may have heard, but here it is: I regret to announce that I lost my mom tonight," Blacketer said, confirming the death of his 61-year-old mother, Rayna Robertson. "I want to thank everybody for their continued support."
The Siletz Valley Fire District, Toledo Fire & Rescue, the Lincoln County Sheriff's Office, the Deputy Oregon Office of State Fire Marshal, a fire investigation team and Pacific West Ambulance attended to the blaze at 137 NE Metcalf Avenue at approximately 5:30 p.m.
"I want to thank the members of SVFR [Siletz Valley Fire & Rescue], Toledo Fire, LCSO [Lincoln County Sheriff's Office], Newport Fire for their quick response and assistance," Blacketer said.
Toledo Fire Department Assistant Chief Dave Inman said Siletz-Valley Fire Department Chief RC Mock will be issuing a news release regarding the incident.
"The [Sheriff's Office] investigation is closed," Inman said, noting that Robertson was the only resident in the house at the time of the blaze. "There was no criminal activity and there was one fatality."
The services of Life Flight, which was pursuing another incident, were also initially sought, Inman said.
"We actually had two calls going at the same time," he said. "We had a patient we were getting ready to load onto Life Flight and we were transporting that patient from that call to Siletz and that's when the call for the structure fire came in."
Blacketer, who retired in mid-June from North Lincoln County Fire & Rescue District #1 after 15 years of service, lost in a bid for one of three seats on the NLFR Board of Directors in the May 21 special election.
"It was a hard decision to make," he said in announcing his retirement at a NLFR Board of Directors meeting last month. "It's taken a couple of weeks to really consider. In the end, my family has supported me over the last 15 years and it's time to return the favor."