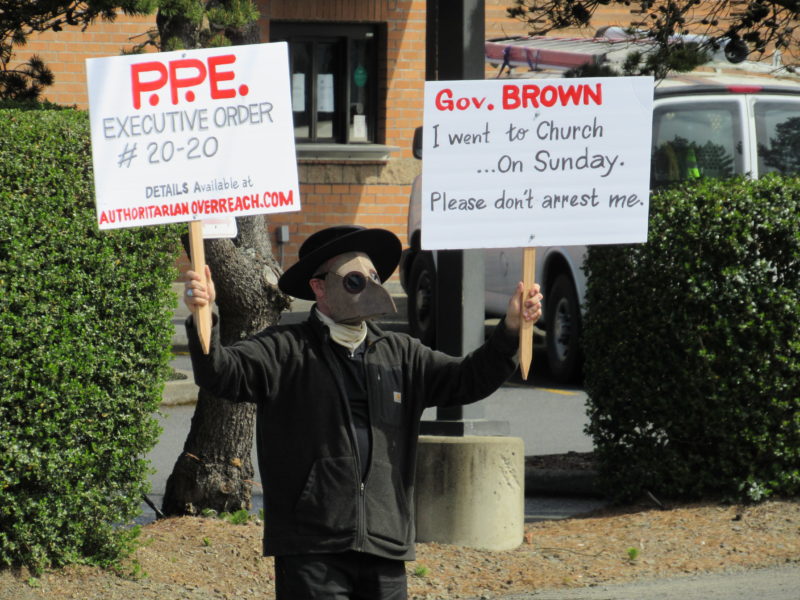 A group of people lined Highway 101 in Lincoln City Wednesday to display signs with different messages in protest of Governor Kate Brown's Executive Order and other actions which shut down Oregon amid the COVID-19 pandemic.
At a time when most Lincoln City residents — and people across the globe — are staying at home, this group of protesters is taking to the streets to demand businesses be allowed to open up and for people to go back to work.
The protesters gave on camera interviews, including former Lincoln City Mayor Don Williams, who held a sign that read: I'd rather be FREE than safe!
Ten people were involved with the effort and stood in front of Starbucks, Lil' Sambos, Robben Heating and Coastline Auto Detail. One gentleman, a Veteran, stopped his truck and joined the protesters, who happened to have extra signs ready.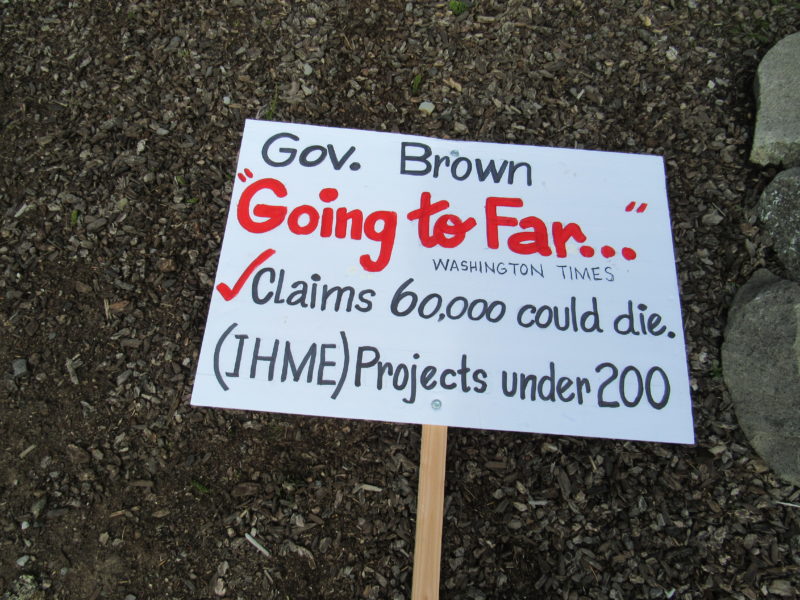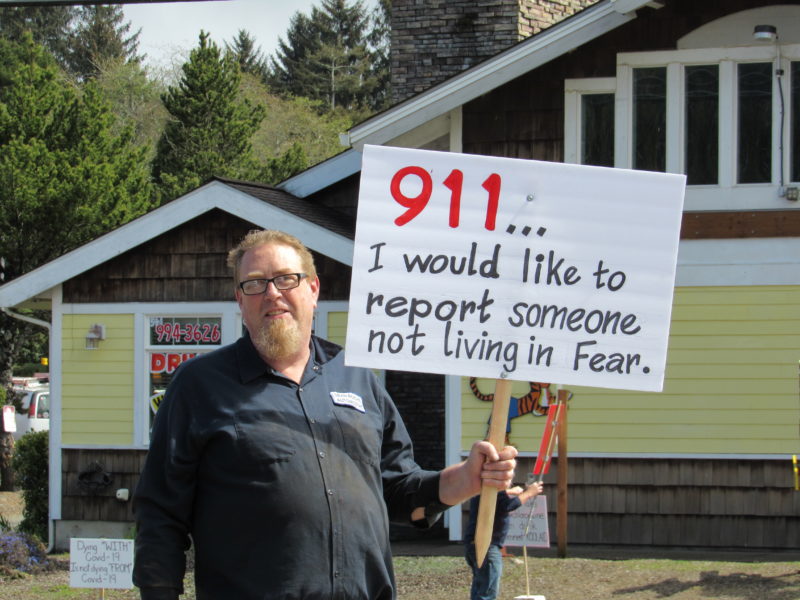 Most of the sign-holders said they were getting encouragement in the form of honking vehicles and thumbs-ups, but said some people were giving them the finger.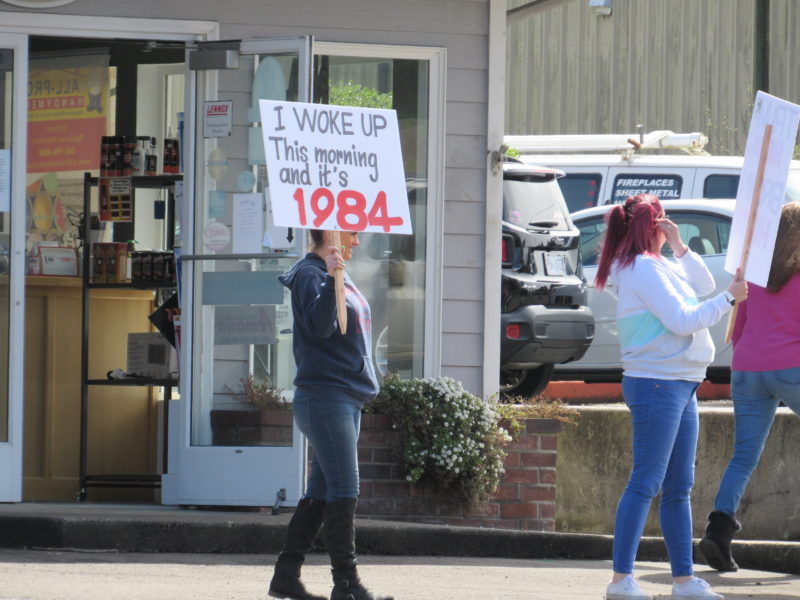 A group of women held signs and screamed as passing cars and trucks honked. One lady had a sign that read: I woke up this morning and it's 1984, a reference to English author George Orwell's dystopian novel 1984.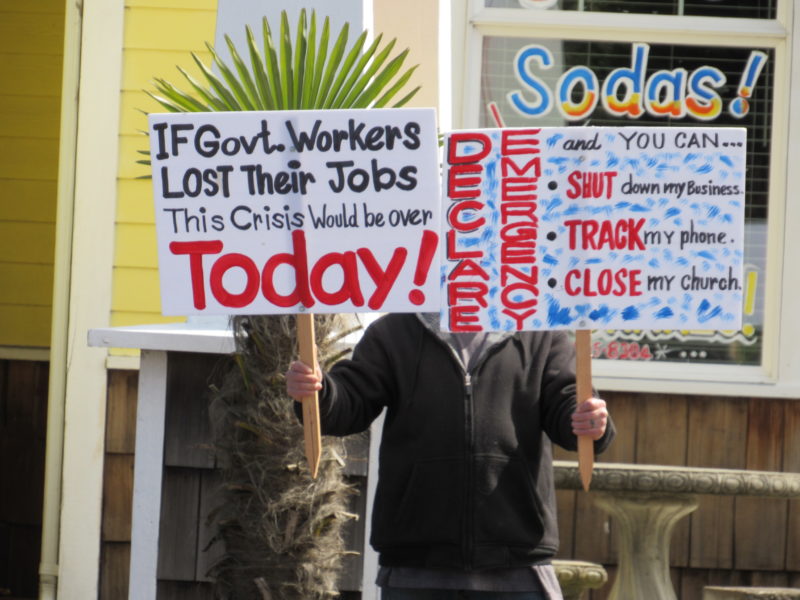 The protesters said they plan to "keep at it everyday at noon" until they are allowed to go back to "normal life."