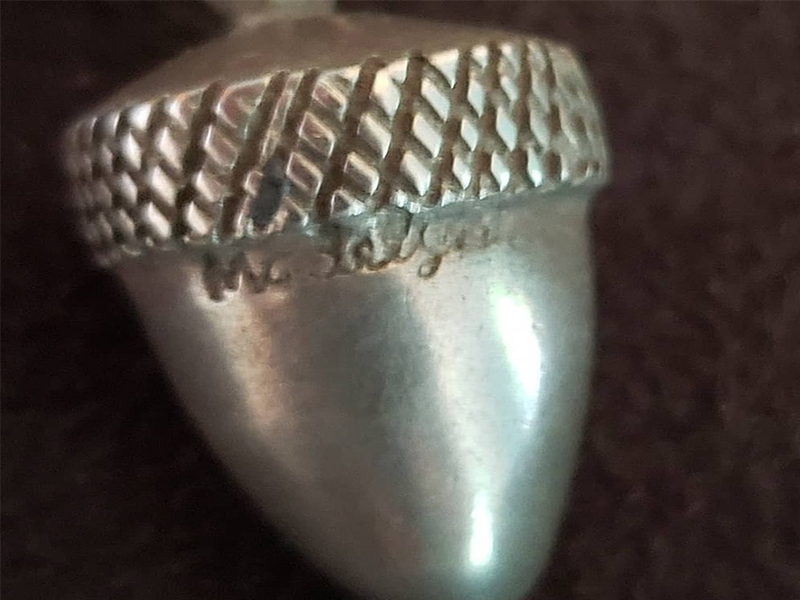 A woman is seeking to reunite a memorial acorn pendant with its owner after finding it while hiking Drift Creek Falls in May.
According to a Facebook post, Alexis Wells found the pendant on the popular hiking trail east of Lincoln City and put it in her purse. Wells recently cleaned out the purse and realized she had something meaningful to someone and took to the Internet for answers.
"It is a cremation pendant," Wells wrote. "It has the faint engraving with what looks to be 'Madelyn' around the top edge. I would love to reunite this pendant with it's loved one."
A Homepage investigation revealed this piece to be the "Acorn Pendant" from the "Nature Inspired Collection," available online through retailers from the wholesale company Madelyn Co., which specializes in "Keeping loved ones close to your heart for a lifetime."
The Acorn Pendant holds a small portion of cremated remains, a lock of hair, dried ceremonial flowers or soil from a burial site in a smaller chamber inside, that is accessed by a threaded screw top.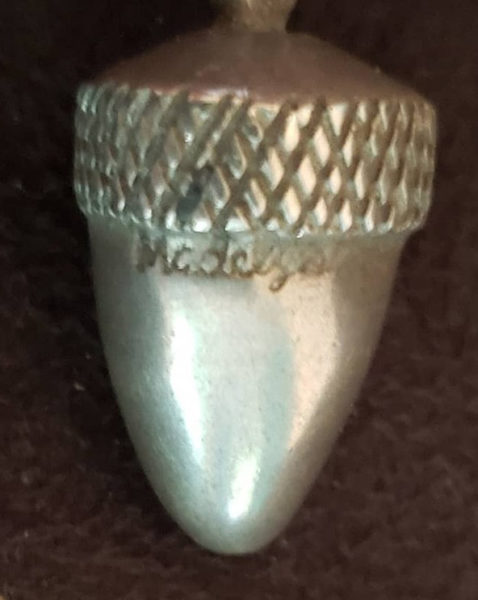 This particular pendant appears to be the sterling silver version, valued at $150, and not the bronze or gold type.
The sterling silver version of the pendant did come with a matching sterling silver chain.
The Madelyn Co. website states:
To maintain our lifetime guarantee, all pendants must be sealed with glue.
We are not responsible for lost items, stolen items or pendants that have not been sealed.
Silver & 14k Gold Pendants – If needed, the pendant's shine can be restored with silver cleaner and a cotton cloth to avoid scratching. Fine scratches that can appear from wear may be buffed out by a professional jeweler.
Homepage reached out to Madelyn Co. for comment and got a response from Ty Cullen:
"All of our products are stamped with our 'Madelyn' logo," he said. "Please let us know if there is any way we can help in the search for the owner of this pendant."
If you have any information about the lost pendant, please contact Alexis Wells on Facebook or through our contact form or email.