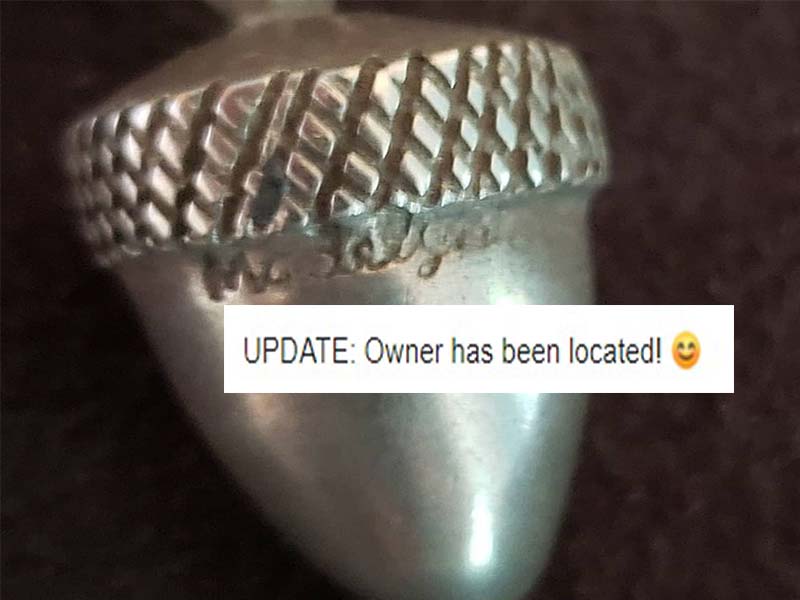 The owner has been found for a lost cremation pendant picked up by hiker Alexis Wells at Drift Creek Falls in May.
Wells' Facebook post was shared nearly 3,000 times and was recently updated with:
"Owner has been located! :)"
Wells found the pendant on the popular hiking trail east of Lincoln City and put it in her purse, where it sat for three months until she cleaned out the purse and realized she had something meaningful to someone. She took to the Internet and created a Facebook post seeking the owner.
The story of the pendant spread quickly, and even nationally, with the website mypetforlife.com adding red text to its Acorn Cremation Pendant product description:
ATTENTION: We've been notified that one of these pendants was found in the Western U.S. If you or anyone you know lost one, please contact us or email [email protected] for more info.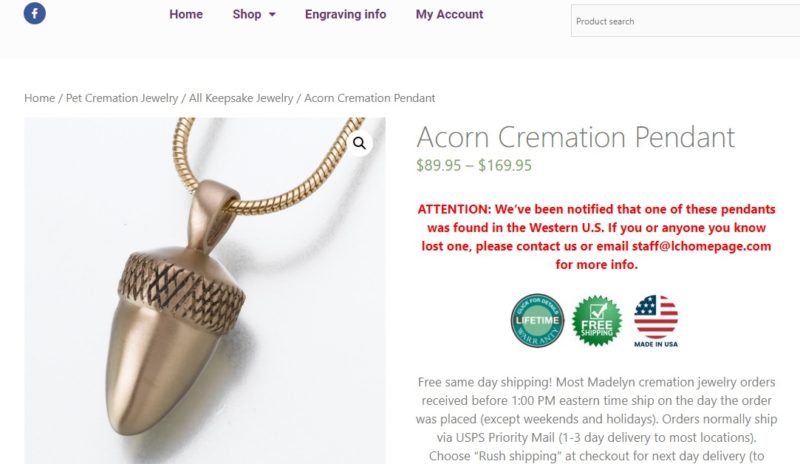 The owner of the pendant lost it while hiking Drift Creek Falls and a niece in the family alerted friends of Wells on Facebook it belonged to her uncle.
The niece credited a Facebook user for sharing the post and letting her know.
Previous coverage: