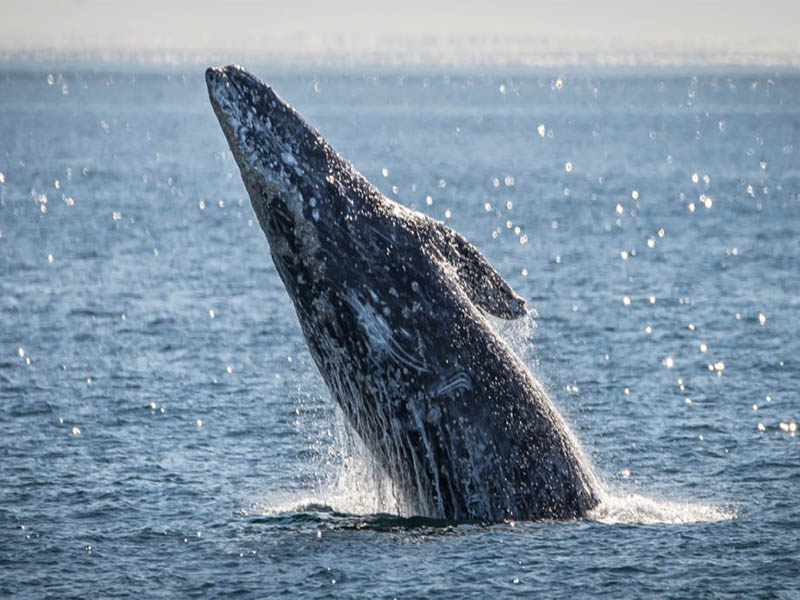 Spring Whale Watch Week returns to the Oregon Coast as more than 25,000 Gray Whales migrate north to Alaskan waters with some new additions this March.
The Gray Whales are headed north after spending the winter off the coast of Baja Mexico, using warm-water lagoons to raise their calfs. The first large groups of whales swim by Oregon mid-March and continue into June.

Oregon State Parks and Recreation Department (OSPR) officials said due to low volunteer turnout and impact of the Covid-19 situation, not all watching spots will be staffed to assist the public in spotting whales. OSPR said it is prioritizing visitor health and will not be providing shared binoculars at viewing sites.
Spring Whale Watch Week runs March 21-29.
Depoe Bay's newly renovated Whale Watching Center will be open 10 a.m.-4 p.m. daily and the center features interactive exhibits and panoramic views of the Pacific Ocean.
A live stream from Depoe Bay will be provided by OSPR on their YouTube channel each day during the event.
More information about the agency's response to COVID-19 is on the official FAQ page on the Oregon State Parks website.
For more information about parks and campgrounds on the coast, visit oregonstateparks.org.