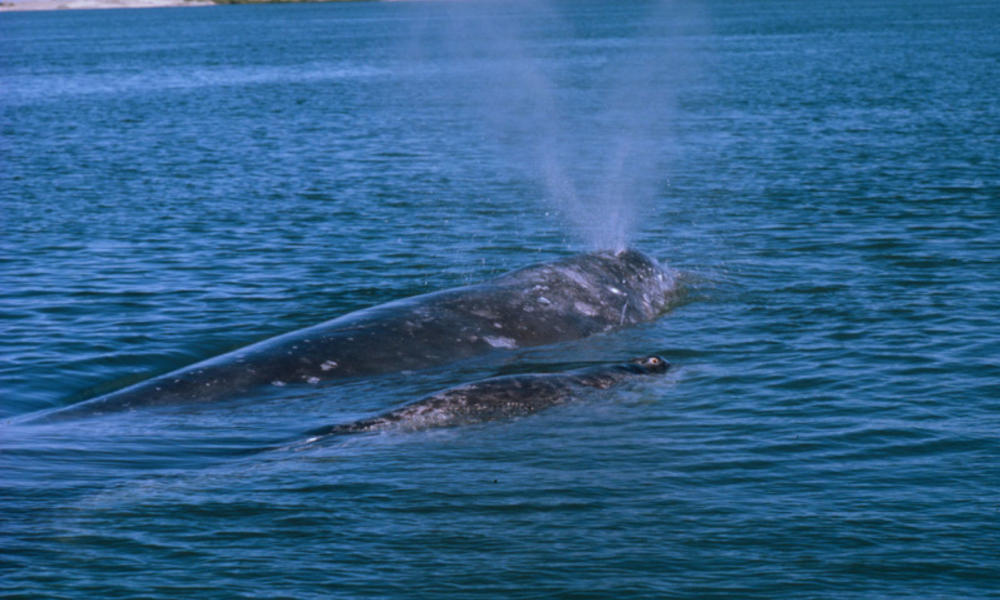 The American Cetacean Society of Oregon (ACS) is hosting its Seventh Annual Summer Whale Watch Weekend on July 28 and 29, 2018 at Boiler Bay State Park, Depoe Bay. This family friendly event is free and open to the public.
ACS volunteer members and Certified Naturalists will be on hand from 10 a.m. – 1 p.m. both days to help with whale watching and spotting other wildlife. The volunteers will offer information on whales, dolphins, porpoises and their habitats.
As a shore based whale watch, participants can observe the whales in their natural habitat without causing a disturbance.
Here are a few of the things you can learn:
What is a cetacean?
What are the differences between a dolphin and porpoise?
What is baleen?
What whales, dolphins and porpoises are found off the Oregon Coast?
What do they eat (prey) and what eats them (predators)?
What are the threats affecting them?
What can I do to help?
The most frequently observed cetaceans along the Oregon Coast are gray whales. Learn about the Pacific Coast Feeding Group of gray whales and the myth of resident whales. Whales are facing many threats and some species and populations are on the verge of extinction. Learn how you can make a difference wherever you live in the world.
The American Cetacean Society is the oldest whale conservation organization in the world, founded in 1967. The mission of this all volunteer non-profit is to protect whales, dolphins, porpoises, and their habitats through public education, research grants, and conservation actions. Information on the ACS can be found on their website: www.acsonline.org.
Contact Joy Primrose, ACS Oregon Chapter President at [email protected] or (541) 517-8754 for more information.