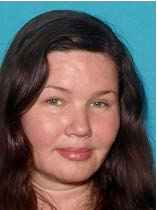 Sera Fina, 42, was taken into custody and lodged at the Lincoln County Jail on a child abduction warrant and fugitive complaint Tuesday after being found with her 11-year-old biological daughter near Beverly Beach State Park.
Bail was set at $150,000.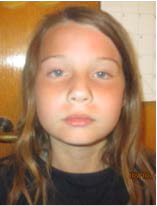 Newport Area Command received information regarding a missing child, Kaia Fina, from Orange County, Calif., who was possibly in the Lincoln County area.
Her foster parent was last to have seen Kaia on Sept. 6 at approximately 10:30 p.m. in San Clemente, Calif., and reported her missing. An attempt to locate was provided to law enforcement agencies with descriptions and vehicle information for Sera Fina, who had an active felony warrant for child abduction.
Oregon State Police, Newport Police Department, Lincoln City Police Department and the Lincoln County Sheriff's office spent the majority of Monday, Sept, 17, trying to locate Kaia and Sera Fina in a black 2007 BMW. At approximately 7:40 p.m., a trooper conducting a welfare check on a 2006 Lincoln Navigator parked on the shoulder of U.S. Highway 101 near Beverly Beach identified Kaia and Sera from photos from the Orange County Sheriff's Office.
The Department of Human Services responded to care for Kaia. It was discovered Sera Fina had recently purchased the vehicle they were found in and no longer had the suspect vehicle.