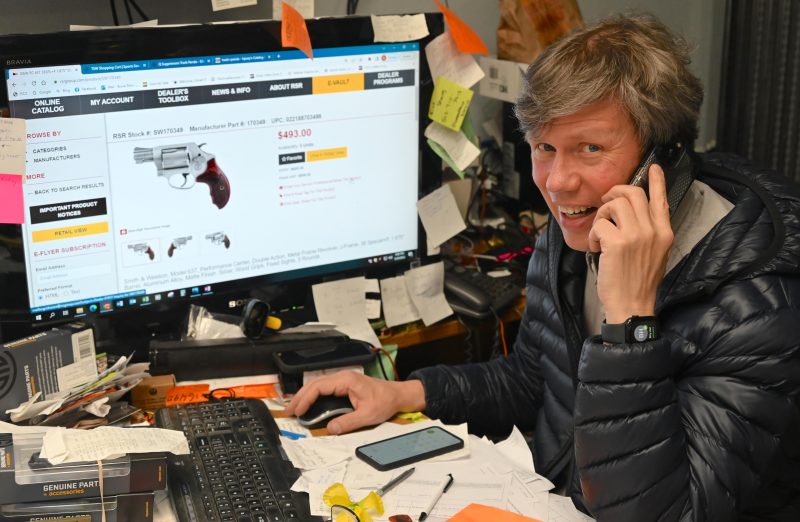 Nearly 40,000 people who bought firearms in Oregon last weekend were driven to gun stores to beat a proposed new law that makes it harder to acquire handguns and rifles, according to a leading dealer in Lincoln County.

Senate Bill 348, which has many of the same restrictions of a successful ballot measure currently stalled in court, appeared to be headed toward approval by the Oregon Legislature at press time.

"Together, these laws have expedited putting a million firearms into the hands of Oregonians who never planned to buy a firearm but thought they should because they felt their rights were being taken away from them," commented Bruce Polvi, a licensed firearms dealer at Lincoln City Sporting Goods. "This is an end run around the courts, and in many ways it's worse than Measure 114 that passed by less than a percentage point."

By Tuesday afternoon, the backlog of background checks from a busy weekend of gun sales in Oregon had dropped to 13,858 from 40,000, reported Polvi after hitting a few keystrokes on his computer to connect with the Oregon State Police. The OSP is responsible for reviewing purchasers who fill out the seven-page application.

"The thing politicians don't get is a lot of these buyers are first-time firearms owners coming to us after being told the sheriff or police aren't going to respond in a timely fashion because of cutbacks or officer shortages," Polvi said.

In addition to requiring permits and completed background checks to buy a gun, Senate Bill 348 includes Measure 114′s large-capacity magazine ban. It would be effective retroactively to Dec. 8, 2022, the date the measure was set to take effect.

The bill goes further than Measure 114, however, by raising the age for gun buyers, creating a new waiting period of 72 hours to obtain a gun and increasing the fees to obtain a gun permit. Polvi said the current waiting time for most purchases at his store is about two hours.

Senate Judiciary Committee chair Floyd Prozanski, D-Eugene, the author of the bill, claimed the wait would address "impulse buying" of guns and reduce potential suicides and domestic violence-related shootings by providing a "cooling-off period" before a customer would get a gun.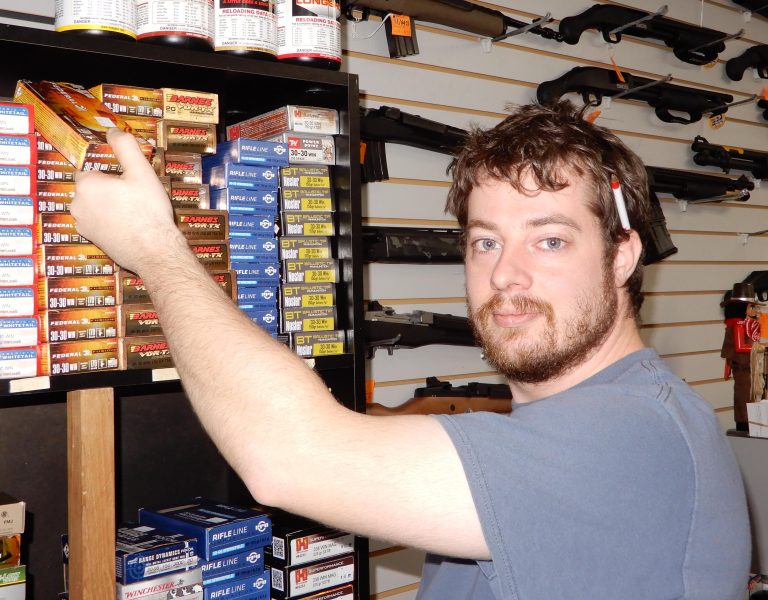 The proposed law would also raise the age to get a permit and buy a gun to 21, although buyers aged 18-20 could buy certain hunting rifles and shotguns without a permit until July 2026 as long as they have completed a gun safety course. A seller couldn't transfer a gun to a customer without waiting 72 hours after receiving a state police approval number following a completed criminal background check.

"All I can say to that senator from Eugene is 'thanks'," commented gun clerk Drew Atherton as he serviced a line of buyers three-deep at his counter. "Business has never been better."