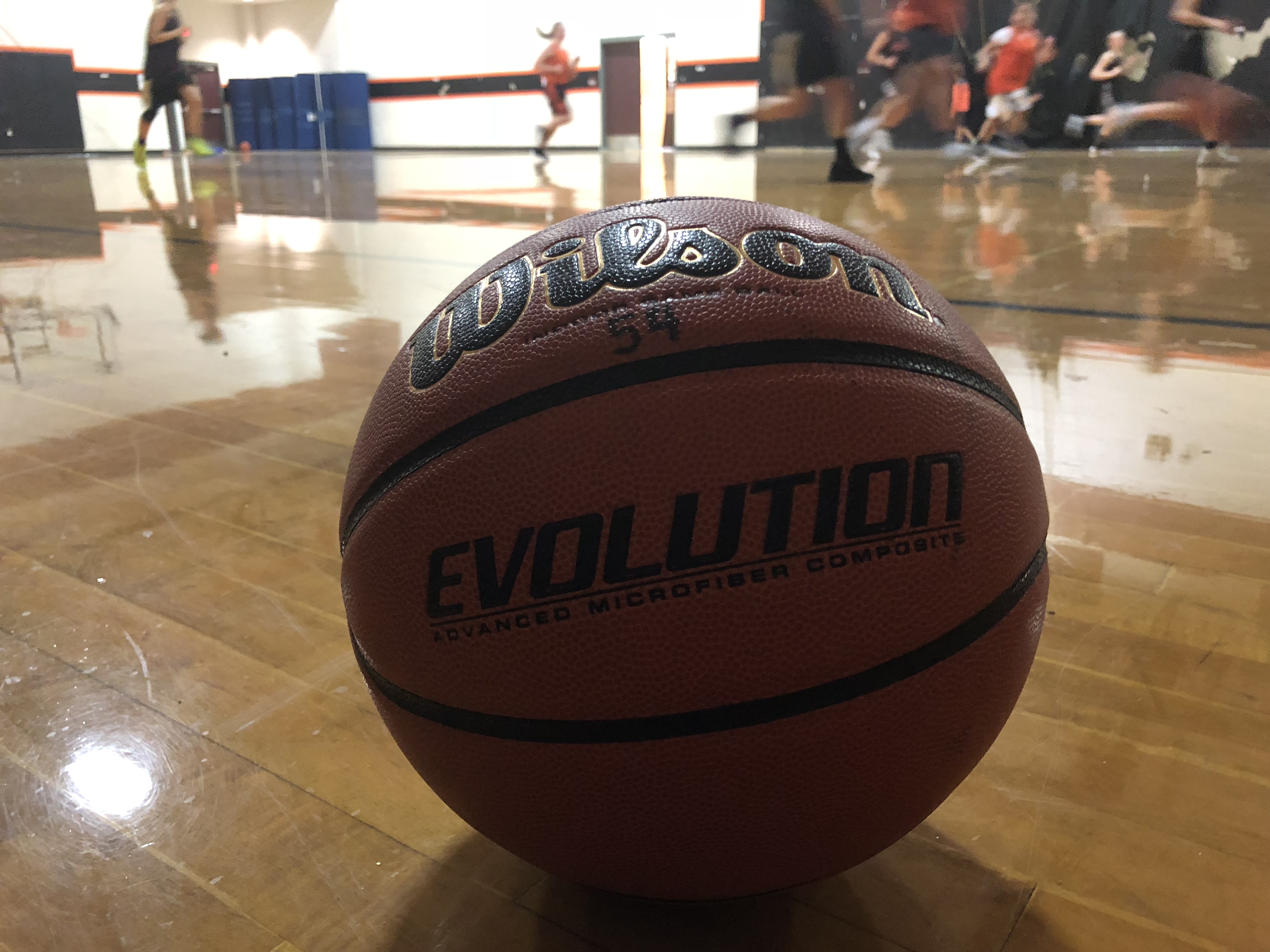 Vowing that "basketball will matter at Taft," new boys coach Andy Morgan hopes to revamp a program that has rarely experienced winning when it counts.
Prior to a 6-17 season a year ago that featured just three victories in 14 league games, the Tigers enjoyed back-to-back winning campaigns in 2017-18 and 2016-17, going 14-11 and 14-13 overall, but those teams mostly struggled when it mattered, going 5-9 and 6-8, respectively, in Class 3A West Valley League action.
Morgan hopes to change all that in his head varsity basketball coaching debut as the Tigers move to the five-team 3A Coastal Range League and beyond.
"There has not been a great amount of continuity in the basketball program, and there has not been a long-term plan to build a culture of sustainable basketball," said Morgan, who is also Taft's boys golf coach. "As a varsity coach, I am challenged with building a program, coaching a team and developing individual players — in that order."
That will start at 6 p.m. Friday when Taft opens its regular season against the host Westside Christian Eagles of the 3A Lewis & Clark League in a two-day tournament in Tigard. The Tigers will play Riverside at 1:30 p.m. Saturday, while the Taft girls will play Westside Christian at 7:30 Friday night and Riverside at noon Saturday.
The Taft boys are coming off two 12-minute scrimmages at a jamboree in Toledo against Nestucca and the host Boomers on Wednesday night, while Westside Christian tuned up Wednesday against Siletz Valley and Valor Christian.
"As a first-year coach, I am faced with three distinctive goals — helping the current team be successful, teaching long-term fundamentals that will sustain success and lead the next generation, and cultivate the youth — ultimately building from the youth of this community," Morgan said.
Upperclassmen will comprise the foundation of the Tigers' rebirth as a team, Morgan said. At the center of that movement will be senior post players Tyee Fisher and Ray Darrington.
"They will anchor this team with their size and savvy," Morgan said. "Both guys have a good touch and will pound it through at will. It will be nearly impossible to score against this powerful duo in the paint. They will dominate the paint on both ends of the floor.  They are tough, focused and determined to dominate their new league."
Another senior, football player Clay Nelson, promises to make a difference on the varsity with a "toughness that comes from his humble approach to the game," Morgan said.
"As an athlete looking to get started to his work ahead on the gridiron in college, Clay accepts his role as a tough adversary on the practice floor, and an able substitute, offering rest to his classmate duo post players," he said.
Morgan said his junior class of four players is divided evenly between two sharpshooters and two distributors.
"Lucas Hindman and Jordan Hall will drive nails in the coffins of lazy defenders," he said. "Deadly from deep, these teammates love to shoot the long ball. As they transition through the center court, following a defensive takeaway, they will find their spots, and deliver — likely dropping three before the defense recovers."
Aided by two ball handling classmates, Jordan and Lucas will hold their own, and occasionally send a team home scratching their heads."
Delivering opportunities will be classmates Eli DeMello, and Trenton Fisher, Morgan said.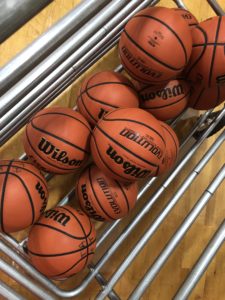 "Both ball-handlers will not hesitate to shoot from anywhere, while both seem to thrive on their way through the paint," he said. "Hustlers on the defensive end, these point men will drop more dimes than a broken phone booth. Making their teammates the hero is what these two will strive to do. Assists, rebounds, and defensive intensity will not be foreign to these two apt point guards."
Morgan said three to five players will swing between varsity and JV, including sophomore wings Graden Kerr and Fco Ramos and freshman Kaden Hindman.
"The varsity bench has some spots available, but we are going to get as much playing time as possible for each and every member of the program," he said. "There is some separation after the first seven spots, and the later three are primarily for practice squad — pushing the older kids, forcing improvements."
Overall, Morgan said he believes the Tigers have the talent to make an impact in the Coastal Range League, which includes Clatskanie, Warrenton, Willamina and newly crowned class 3A state football champion Rainer.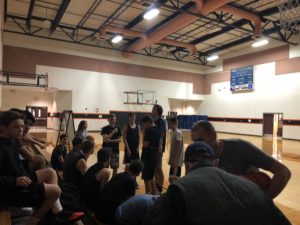 "This is a well-balanced team with two experienced post players, and a handful of guys that can get hot from deep — opening up many opportunities, providing options on the offensive end," he said. "Our challenge will be on the defensive end. We have a lot of work to do to stay in games defensively. We are a half-step slow at this point, and are trying to find our true identity as an aggressive defensive team."
Adopting to yet another coaching change will be tantamount to altering the program's culture, he said.
"It is always my priority to win games, but as a program, we must not compromise the integrity of our team, and each individual athlete, as we are invested in growing this program. The older athletes are buying into the idea of growing something exciting at Taft.
"Most parents see my priorities backwards. A parent is most interested in their child first, then his team, and the sustainability of the program is rarely important beyond their child's time at Taft. It is a natural parental instinct to prioritize in this manner, but it is important that we see each perspective.
"We will focus on our team conviction, and our fearless desire to improve — as a team, and a program building a future. We are excited to see how things progress this season, and will accept nothing less than growth, and devotion to the next generation of Taft Tigers. It's going to be fast, exciting and fun to watch.
"We are focused on our opportunities to be very competitive in our new league, but we are also focused on building the future. We want to put some new numbers on the championship banners in the gym, and we would like to make our new league take notice — Taft is rebuilding a sustainable program for the future. Basketball will matter at Taft."