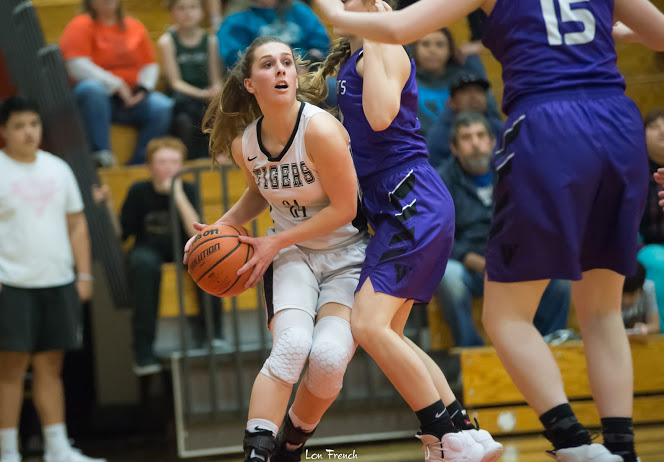 Taft High's basketball programs bid farewell to several players competing in their final home game Tuesday, with the boys falling to Clatskanie 52-47 and the girls losing 66-24 in the second game.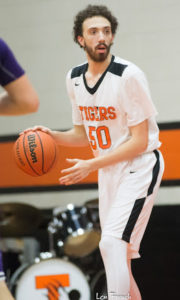 Tyee Fisher, Clay Nelson, Ray Darrington and William Brooks played their last game before the home crowd as the Class 3A Tigers fell to 7-14 overall and 2-9 in Coastal Range League play.
Darrington scored 27 points in his final game in the Taft High gym, while Fisher added 10 and Brooks four as the Tigers held the lead for 26 minutes.
"Ray played huge and Tyee had a good game, too," first-year Taft boys coach Andy Morgan said. "We gave up a couple of critical second-chance points and a last-second 3 in the third frame."
Ninth-rated Clatskanie, also nicknamed the Tigers, improved to 12-7, 8-2 with the win.
"They got us in the end," Morgan said. "We're not used to winning."
The Taft girls, with Maleah Smith, Savannah Russo, Jazmyn Reyes-Cornejo and Emeli Canales-Martinez competing at home for the final time, fell to 2-19, 0-11 with the lopsided defeat, while fourth-rated Clatskanie improved to 15-4, 10-0.
Details from the girls game were not reported.
The Taft boys and girls conclude their seasons Monday at Willamina, "but it's just for pride," Morgan said.
Photos by Lon French