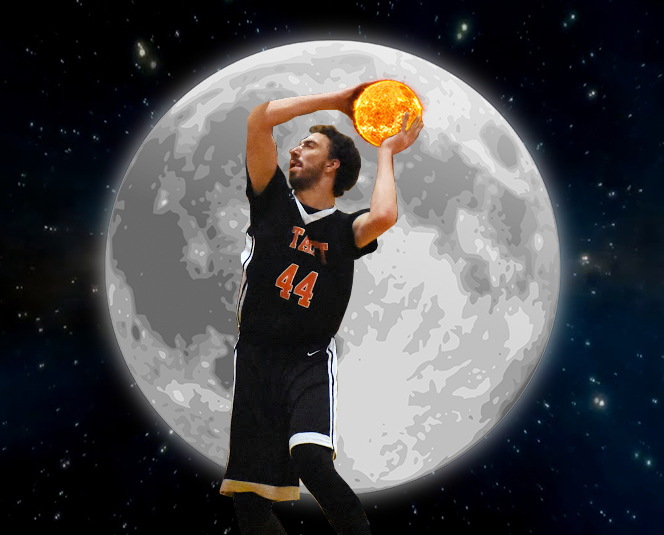 At 6-foot-9, Taft High senior Ray Darrington has stared down child neglect, school struggles, bullying — even racism – but overcoming adversity has rewarded the 18-year-old prep basketball standout with a promising future …
It's winter 2015, and freshman Ray Darrington sits at a large table in a cold concourse at Nestucca Valley High School in nearby Cloverdale with a sparse gathering of friends. Unsuspectingly, his life is about to change forever.
"I had grown to fit in as best as I could, trying to be like everyone else, but I had no real skill," Darrington, then a towering wide-eyed kid of barely 15, said. "Everything I did was just athleticism. Then, the first huge impact on my life happened."
Surrounded by teammates from his JV basketball team in the school commons, an unfamiliar man approaches the unmistakable 6-foot, 8-inch teenager and offers his right hand in a welcoming gesture.
"He said his name was Corleone Ashton, that he was a coach, and we talked about basketball for a little bit," Darrington said. "Then, he handed me a green business card and said, 'If you ever want to work on your game and acquire skills to become better, call this number.'"
Darrington did.
"Being so young, I had no idea what was going to happen when I called, but someone saw something in me," he said.
To call that brief union of player and coach the birth of a small-school community sports star would be understated. It has proven much more than that.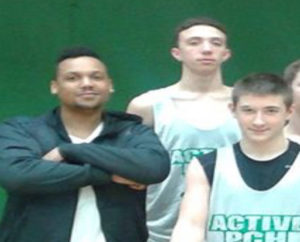 "It was amazing," Darrington, now 18, said. "The weekend after I called, I was introduced to a whole new level of basketball."
Knowing you can't teach height, Ashton became the promising post player's coach on a Los Angeles-based Amateur Athletic Union (AAU) basketball team. More than that, he became the father figure the blossoming youngster never had. His teammates became the family so glaringly absent.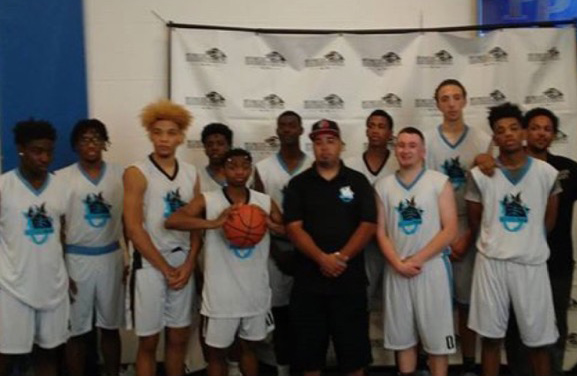 "The people I played with were more than a team; we were brothers," Darrington said. "It made me realize that no matter who you are or what your social status is, we are all just a kid from somewhere."
A former college player who played pro basketball in Japan and Mexico, Ashton, who then lived in Lincoln City, is owner of Active PCH Training, a personal conditioning company that specializes in high-level skills tutoring and coaching traveling teams.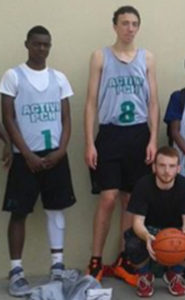 "I was looking for players to start up my AAU team," said Ashton, who made Darrington one of the first 10 kids in his fledgling program. "He was a 6-foot, 8-inch, 15-year-old kid with a lot of upside and ability on the court. He had a background in track and field, so he ran the court at his size like no other."
Since their meeting three years ago, Ashton has chaperoned Darrington by car to games and tournaments throughout California and in Las Vegas. For his part, Darrington made the most of the travels.
"During those nights in the hotels, I realized that this was my way out, a way to become more than an everyday high school student-athlete, a way to give back to my community and to those who helped me succeed," he said.
Every Wednesday for more than a year, Darrington trained and traveled with Ashton, often working out one-on-one with his offseason coach.
"The teams we played against were a lot more competitive than what I was used to seeing, but I quickly adapted," he said.
"He has come a long way," Ashton said. "I'm very glad he had the chance to travel to high-level AAU tournaments in Las Vegas and Los Angeles these past years to gain exposure and improve his game tremendously.
"I look at Ray now like a proud dad looks at his son and thinks how all the experiences, hard work and training with our program has really helped his development. He is more athletic, stronger and consistent."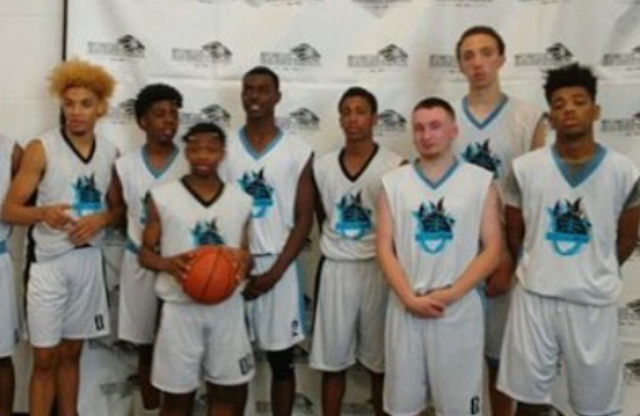 For all of Darrington's success on the court, life off it hasn't been nearly as pleasant.
Growing up without a mom and dad, the youngster lived with his grandparents, Sue and Leslie Gardner, in the same small house in the tiny town of Hebo "ever since I can remember." Darrington's mother and father weren't active in his early existence, as his mom often worked two jobs and felt it better that her son be with his grandparents.
"My mom wasn't a part of my life for the first decade of my life, while my dad was never a part of my life," he said.
Before long, even his grandparents separated, leaving him with "Grandma Sue" to tend to his upbringing.
"She was a strong woman who had the full time job to stay home and take care of me, which could not have been easy," he said.
In addition to the hardships of raising a child, Darrington's grandmother fought breast cancer, then marriage woes and, eventually, she and Leslie parted ways. "Grandma Sue" went into remission for a time, but the debilitating disease returned and she was overcome by the symptoms and passed.
"I could no longer see her after one month. She had gotten to the point to where she needed medical help," Darrington said.
Just 10, the ordeal resulted in Darrington's first true introduction to his natural mother and little brother, a second-grader at Oceanlake Elementary.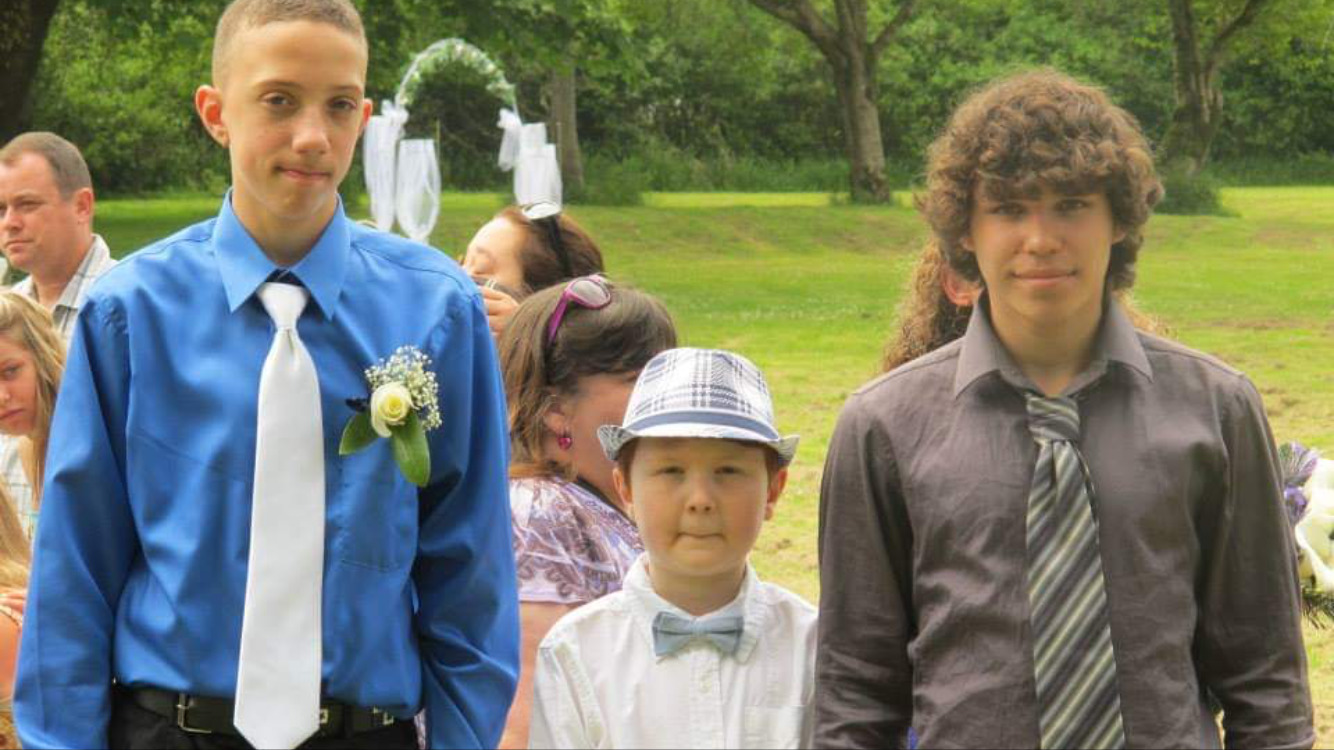 "At first, things were really strange, but as time went by, things eventually got better between me and my mom," he said.
United, but without a dad, the family moved into Darrington's grandparents' house and his education continued at Nestucca Valley Elementary, then Nestucca Jr./Sr. High.
Rude awakenings remained, however.
"At school, things were not as great as I tried to make them seem," he said.
Ashton provided an ear as well as being a mentor when some kids decided to attach a nickname to their freakishly tall classmate. His counseling proved crucial when racism reared its ugly head.
"I have only ever told Coach Ashton about everything at school," said Darrington, whose father is black. "They called me 'half-ni**er.' I never had a problem with racism until then. I do not tolerate any type of bullying, racism or rudeness."
Darrington finished his sophomore year trying to ignore the kids behind the insult.
"I told my mom and Coach Ashton and they agreed that I should transfer," he said.
Initially, the transition made it difficult for him to find a home on the court or in the classroom at Taft, said his coach, Andy Morgan, who experienced inconsistencies in his star player's dedication and attendance.
"While it is important to highlight he is less than perfect, Ray is continuing to grow as a player and a human," Morgan said. "I am more and more impressed with his behavior as a young man."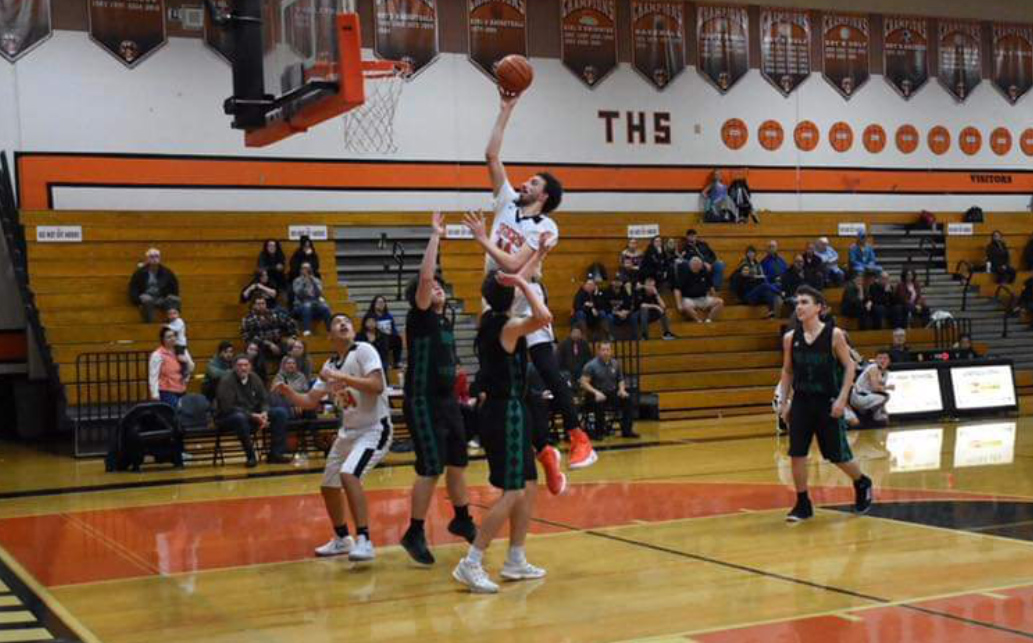 So far, Darrington has averaged over 15 points, 15 rebounds and three blocks in league play, but "it isn't just the stats that impress me," Morgan said of his team's formidable inside presence. "This year, after some early season fumbles, Ray has proven to become a reliable teammate, becoming a positive influence for the team, including becoming a reliable captain during league games."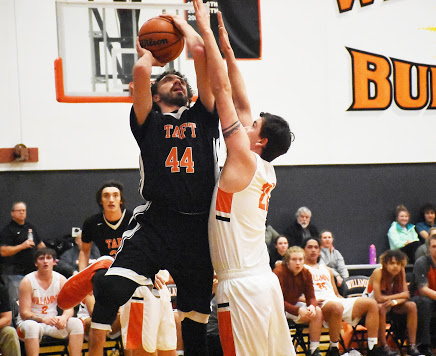 Well-liked by teammates and opponents, Darrington has made many friends in and around the community.
"Often during away games, Ray can be seen in the crowd, mingling with opposing players and parents," Morgan said. "He is respectful and a good sport."
That maturation has helped Darrington evolve in school and elsewhere, Morgan said.
"Ray is still going to be challenged with schoolwork, and his emotions still get the better of him on the court at times," he said. "But he has accepted his shortcomings and continues to impress me with his attention to making improvements as a player and a person."
During the three-game Taft Kiwanis Holiday tournament in early January, Darrington tallied 75 points, grabbed 35 rebounds, had seven blocks, three steals and three assists. He barely missed a triple-double last Tuesday night at home against first-place Rainier, scoring 20 points with 18 rebounds and nine blocks.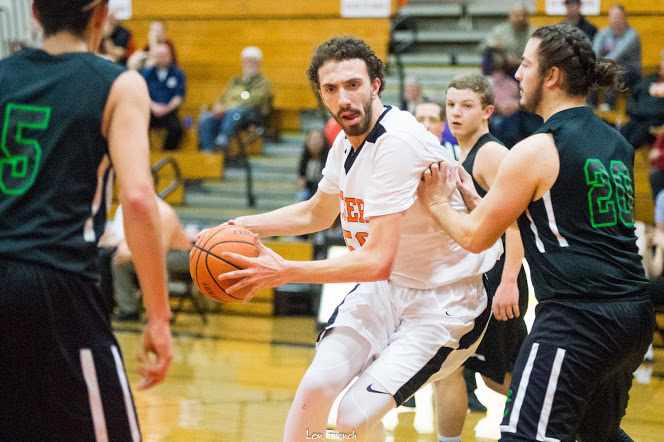 "His incredible length allows him to cover ground while blocking shots and grabbing a bunch of rebounds," Ashton said. "Those were some of the attributes I noticed right away with Ray in his younger years."
"He takes basketball seriously," Morgan said, "He also knows how to enjoy the game. Intense, and optimistic, Ray expects the game to be played hard and to play competitively. He has really embraced the role as a senior role model."
It wasn't always the smoothest of transitions, Darrington said.
"I had a lot of fun my first year at Taft," he said. "I met a lot of new people and made a lot of friends. I'm glad that I am finishing my high school career here, but my first year at Taft was different for me because I've never gone to another school before besides to play basketball.
"I have a lot of high expectations for the team this year, but I mostly just want to make sure that the younger players are ready to take a leading role next year. They are the future of Taft athletics."
Hardships continue to haunt Darrington as his senior season winds down and potential court time in college awaits. Barely three weeks ago, his house caught on fire. While nobody was home, smoke damage forced the family to move to the D Sands Motel in the center of Lincoln City while it finds a new home.
"It's been pretty rough, but I've been looking towards the positive side of things," he said.
That's a lesson well-learned from a fascinating past.
"Ray is a very respectful and humble young man with so much potential on and off the court," Ashton said. "He's a high-character guy who will and should be successful in whatever he does in life.
"He has several college coaches interested in him right now, but it will be up to Ray to figure out what he wants to do. I'm very proud to have met and have known this young man."