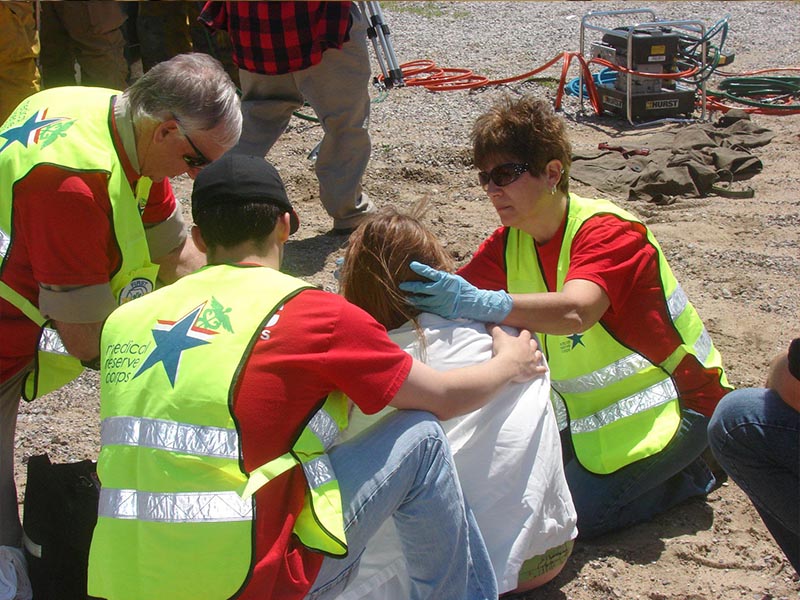 A newly created group by the Lincoln County Sheriff's Office and Lincoln County Public Health Department is looking for volunteers with medical experience to better prepare communities in times of natural disaster.
The Lincoln County Medical Reserve Corps Team (MRC) joins a national network of volunteers, organized locally to improve the health and safety of their communities.
Interested volunteers can learn more by attending one of the following planned informational sessions:
6-7 p.m. Tuesday, March 10 at Waldport Community Center, 265 NW Hemlock, Waldport.
6-7 p.m. Wednesday, March 11 at Lincoln County Courthouse, BOC Room, 225 W. Olive Street, Newport.
6-7 p.m. Thursday, March 12 at St. Claire Fire Station, 4520 SW Highway 101, Lincoln City.
From the Medical Reserve Corps website:
MRC volunteers include medical and public health professionals, as well as other community members without healthcare backgrounds. MRC units engage these volunteers as well as local and state-level partners to strengthen public health, improve emergency response capabilities, and build community resiliency. We prepare for and respond to natural disasters, such as wildfires, hurricanes, tornados, blizzards, and floods, as well as other emergencies affecting public health, such as disease outbreaks.
Check out these stories of the MRC in action:
To learn more about the MRC and the ways that it supports community resilience and public health, visit the Medical Reserve Corps website.