North Lincoln Fire & Rescue responded to a car fire that engulfed the engine of a maroon Ford Edge in the Safeway parking lot in north Lincoln City at approximately noon Friday.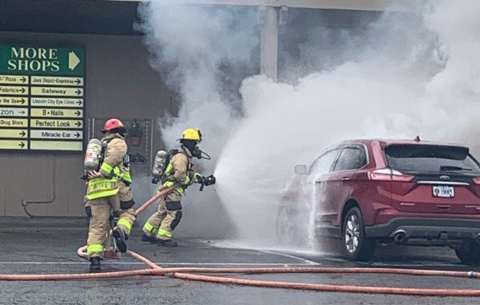 Engine No. 1407 and a duty officer attended to the fire after Lincoln City police were unable to put out the blaze with an extinguisher in front of the Rite Aid store at 4101 NW Logan Road.
Video by Dan & Laurie Porter:
The fire marshal is on scene to investigate the cause of the fire, Dennis Kundson of NLFR said.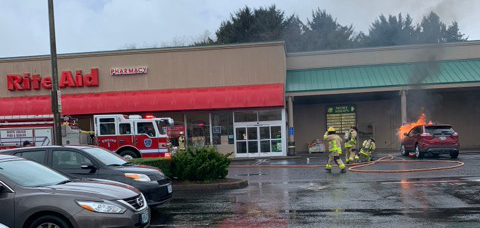 No one was reported injured in the incident.