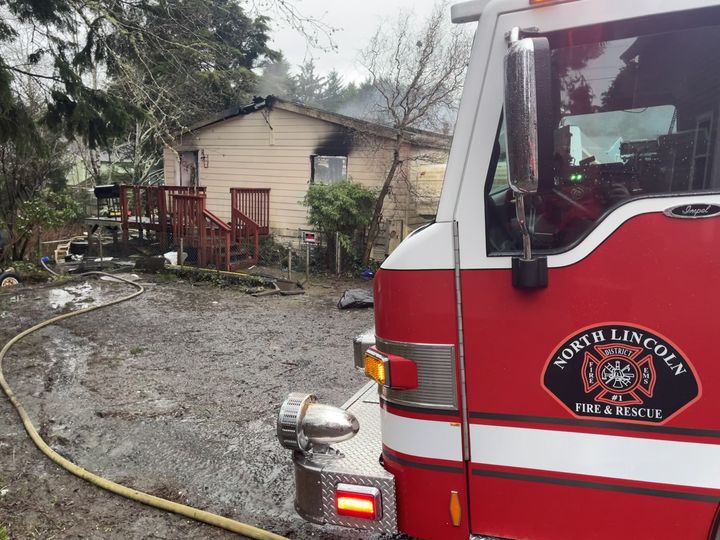 North Lincoln Fire Rescue responded to a house fire on SE Oar Avenue early Friday morning, complicated by non-working smoke alarms.
According to NLFR Fire Marshal Cody Heidt, firefighters saw flames coming through the roof of a home located at 427 SE Oar Avenue, when they arrived at 5:15 a.m. The situation was immediately deemed a defensive fire, which means fire personnel fought it from the outside before sending anyone inside. Fire crews were able to get the fire under control after an involved battle and prevent it from spreading. After deeming the home no longer posed any fire danger, crews left at 12:28 p.m.
Fire officials said nobody was home at the time of the fire and no loss of life occurred.
The cause of the fire is still under under investigation by the fire marshal's office, but Heidt did say smoke alarms inside the home were not working. He said it was the third fire in a row where smoke alarms were not able to do their job. The fire marshal wants to make sure people know how important it is to have a smoke alarm that will allow the fire department to arrive earlier and possibly save lives.