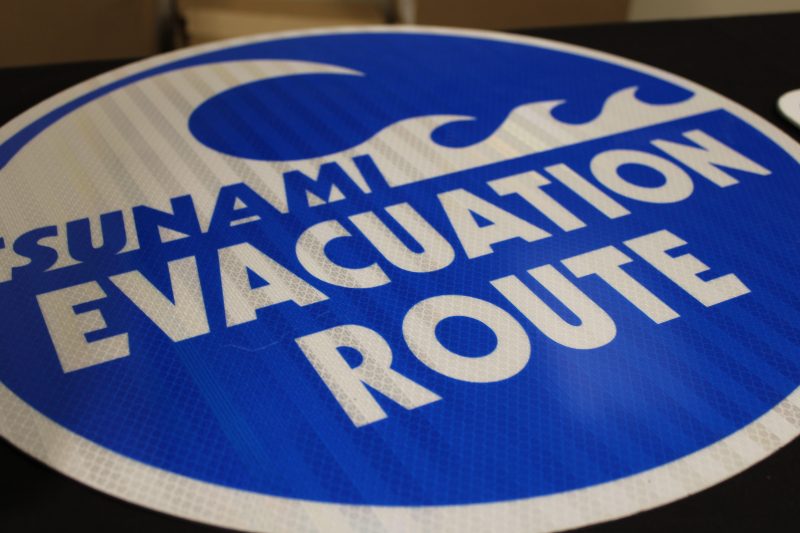 The 2022 Get Ready Lincoln County emergency preparedness event was a wealth of information for those seeking how to prepare and plan for disaster.
A "big turnout" showed up at North Lincoln Fire & Rescue's St. Claire Station in Taft, where goodie bags were handed out and event goers loaded up on handy survival items, first aid kits, candy, stickers, lanyards and other "swag," while asking questions and checking out the latest emergency preparedness plans, gear and personnel. The raffle and scavenger hunt added a community vibe to the event.
Lincoln County Emergency Management head Jenny Demaris spoke about different kinds of disasters and how the county is prepared to handle them. She touched on how agencies are working seamlessly together to disseminate information and make sure the "whole community" is informed on what to do and what to have on hand in the event of a wind storm, wildfire, Cascadia Subduction Zone event or other disaster.
Demaris has led Emergency management for 11 years and has seen programs and events grow and evolve over the years. Those who work closely with Demaris speak highly of her and attest to her capabilities as the emergency manager.
Multiple CERT volunteers staffed learning kiosks as well as businesses and organizations who have a big impact on what happens during a crisis, such as Pacific Power, Oregon State Fire Marshal, Department of Forestry, City of Lincoln City and Lincoln County School District.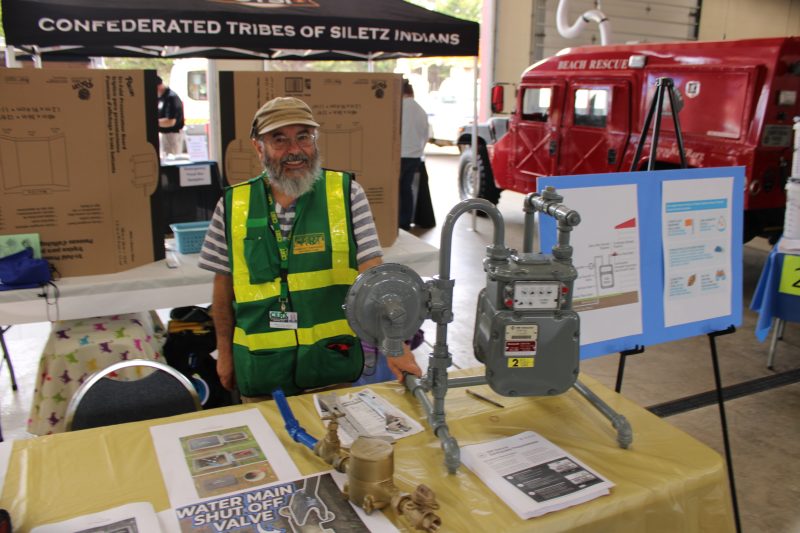 LCSD's Sue Graves was there showing off the districts safety drills, disaster caches and how kids would be kept safe if the worst happened. Graves was instrumental in putting together a manual laying out how to set up shelters, restrooms, and how to dole out food and water from the caches. She also was proud to announce all LCSD schools have a disaster cache now and they are adding supplies to them all the time.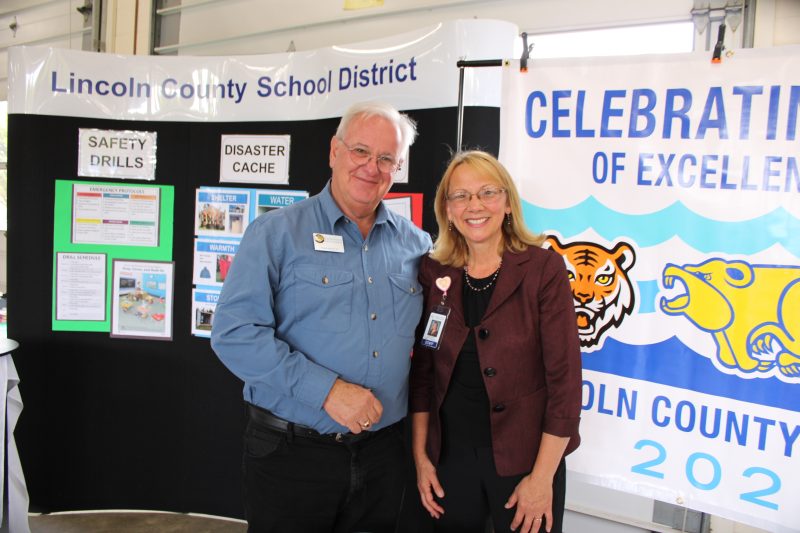 People attending the event were able to see Oregon House Rep. David Gomberg making the rounds and were treated to fresh-cooked hamburgers compliments of the main sponsor, Northwest Natural Gas.
Lincoln Alerts is the text, email and call system in place to deliver emergency notifications and community information. A computer was set up where people who had not already signed up could do so and begin receiving alerts.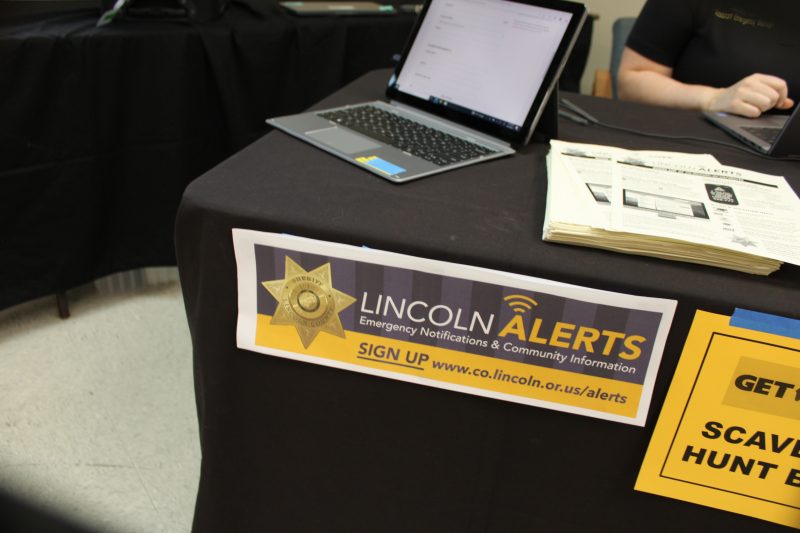 The Confederated Tribe of Siletz Indians, Samaritan North Lincoln Hospital, Oregon State University, Lincoln County Animal Shelter, Lincoln County Public Health, Newport Emergency Management and others all had booths up for the public to engage with.
An interesting booth was comprised of volunteer HAM radio operators who make up Lincoln County's Auxiliary Communications. The group can send emails over radio, which will be highly valuable if other telecommunications infrastructure is not available due to a disaster.
OSU showed their free online training programs and have a plethora of information concerning wildfires.
The event was a great way to meet people in the know about all things preparedness and could help keep loved ones alive should the unthinkable happen.
2022 Get Ready Lincoln County