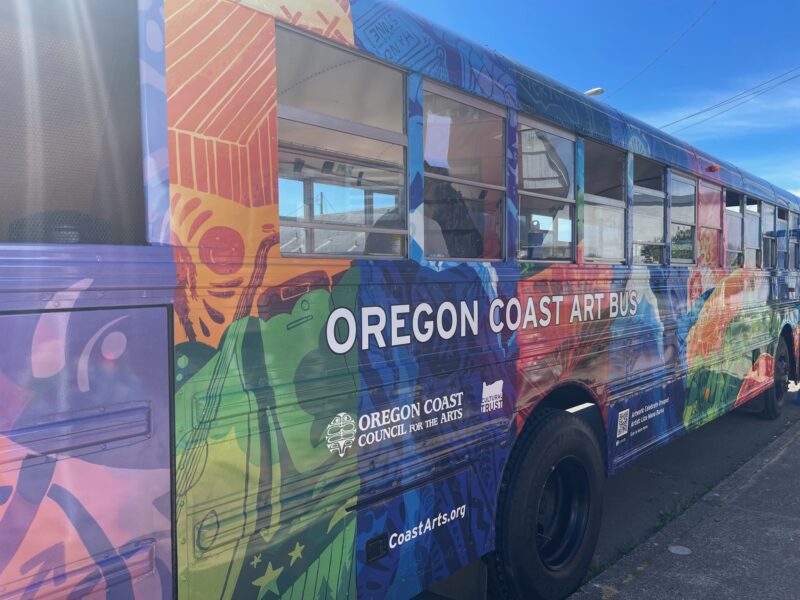 The Oregon Coast Art Bus made a stop at Lincoln City's North Lincoln County Historical Museum (NLCHM) Friday afternoon where kids made art and got to see the new bus wrap.
"We take the art to the kids instead of having the kids come to us," Newport Visual Arts Center Arts Education Manager Sara Siggelkow said as she gave Homepage a tour of the newly wrapped mobile educational art bus.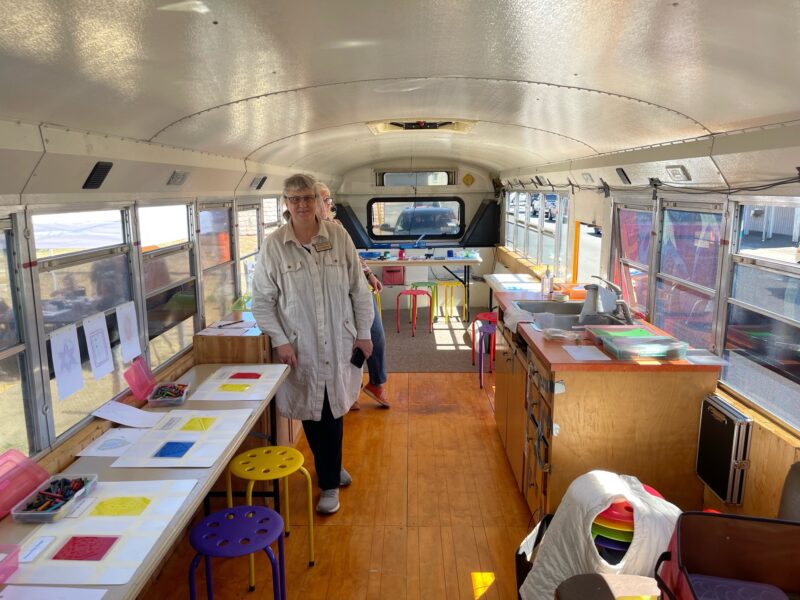 Oregon Coast Council for the Arts and Oregon Cultural Trust sponsor the bus as it makes it way to events along the coast and is based out of Newport. NLCHM Director Jeffrey Syrop hosted the bus for the Art at the Museum event, where kids painted, printed and learned their shapes. Education is "hidden into" art projects as the bus' mission is to combine art and education.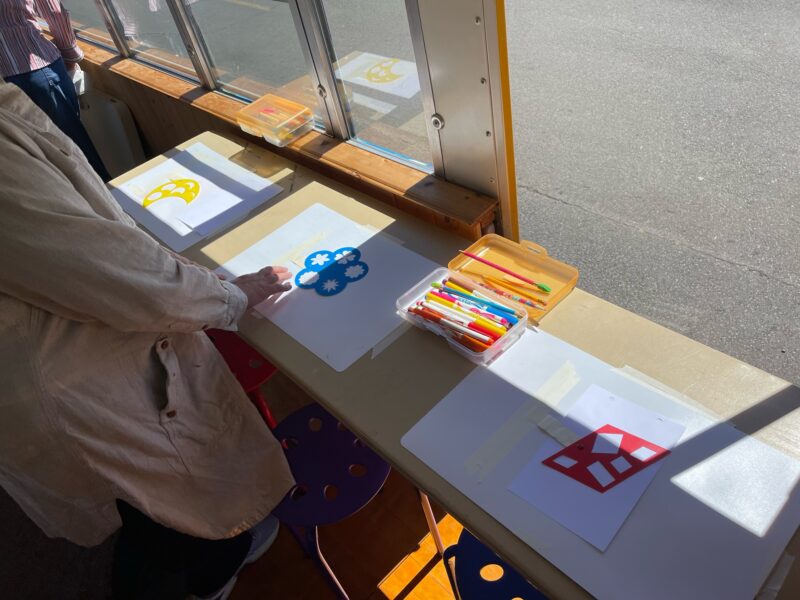 "I called them up and this is the first time we have done this outside," Syrop said. "Kids love it."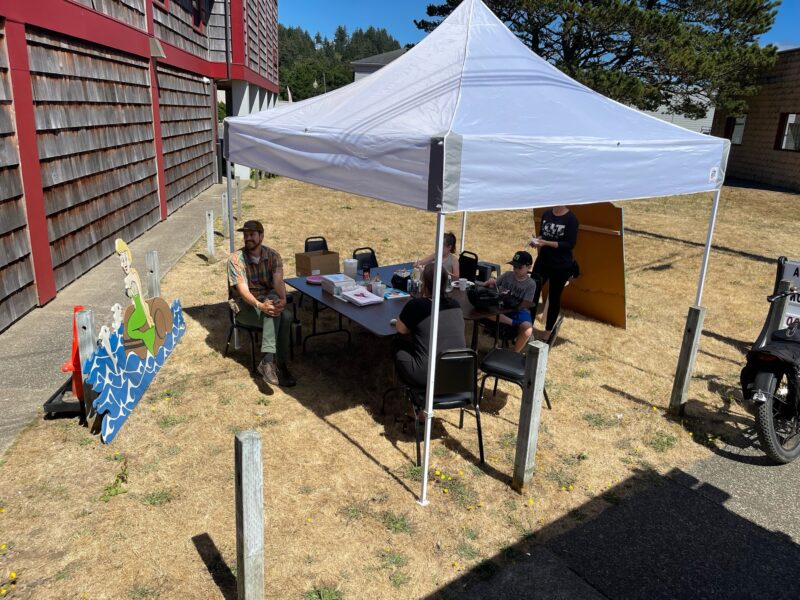 "It's awesome to do art and see this bus," a child painting at the event said. "I hope we get to come again because I learned a bunch."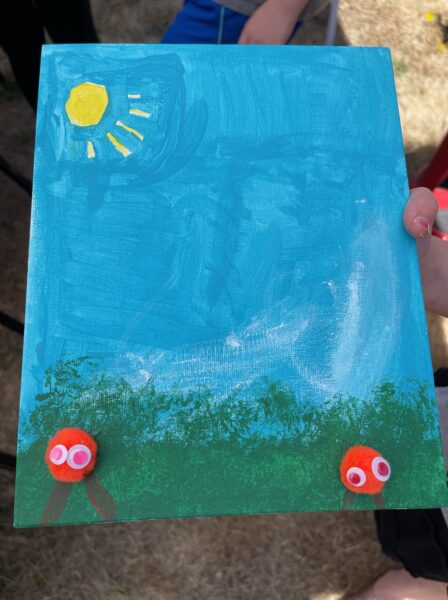 Syrop has been busy at the museum, offering new rotating exhibits such as Float Odyssey, which delves into the rich history of glass floats. Also new to the rotation is Swipe Through History, an exhibit where museum-goers can swipe through historical photos.
For more information about North Lincoln County's museum check out their website.
If you are interested in having the Oregon Art Bus come to you, call 541-574-3364.