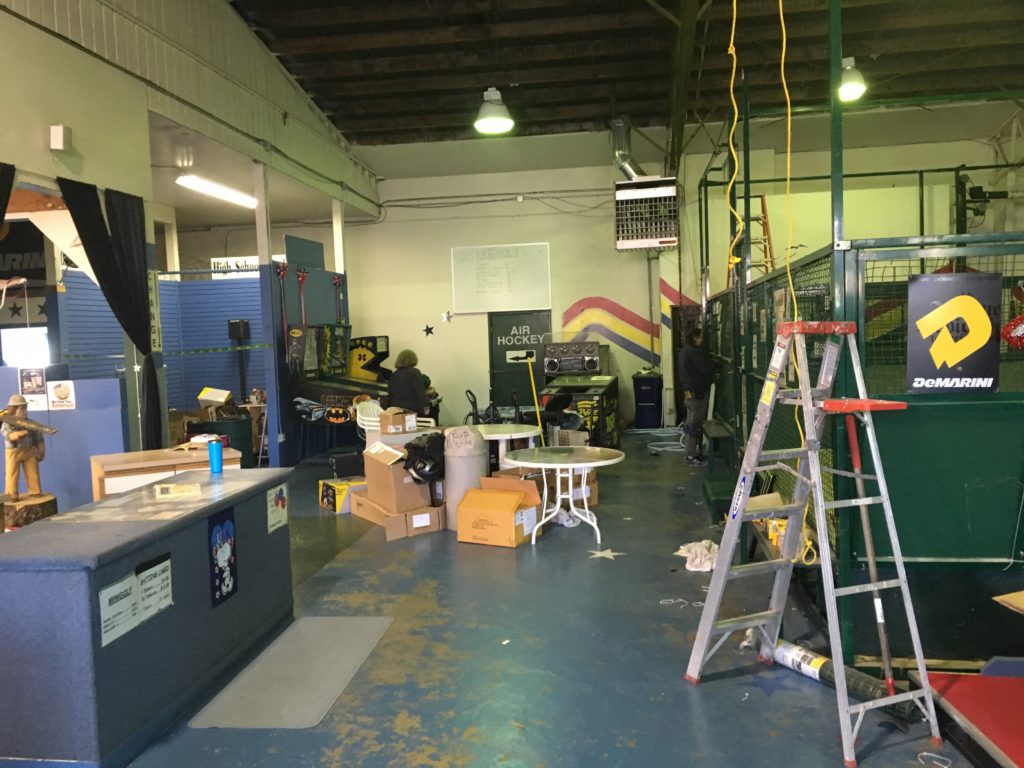 Earlier we reported that Putt N Bat was no more and longtime owners Dick and LaRena Davis sold the building and were retiring. Putt N Bat as a business has been sold, and that means the Davis' are shipping the entire 18 holes to Sequim, Wash., to an anonymous buyer. The buyer has bought the batting cages, holes, arcade games, and everything else. Everything is going by truck north.
The Davis' took pictures of everything so the new owner in Sequim can put it back together the same way.
Putt N Bat will live on in Sequim, Washington under new management.
"I'm tickled pink it sold." – Dick Davis.