Lincoln City's annual sandcastle contest held on the beach behind Mo's saw mermaids, cruise ships, dolphins, burgers, houses and more competing for prizes Saturday.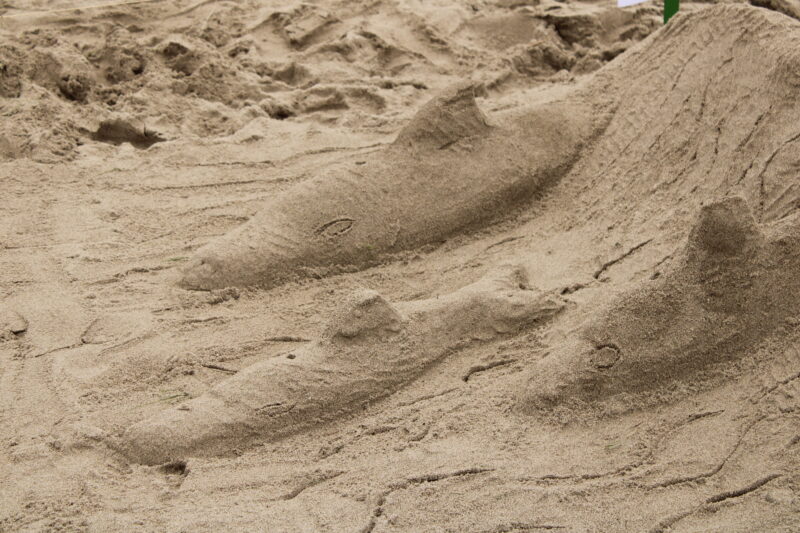 Some took their time and created masterpieces while others had to dedicate resources to "holding the ocean back" as was the case for Sweet Home resident Randy Schoonover and family, who built a "siege wall" to protect their intricate house from the rising tide.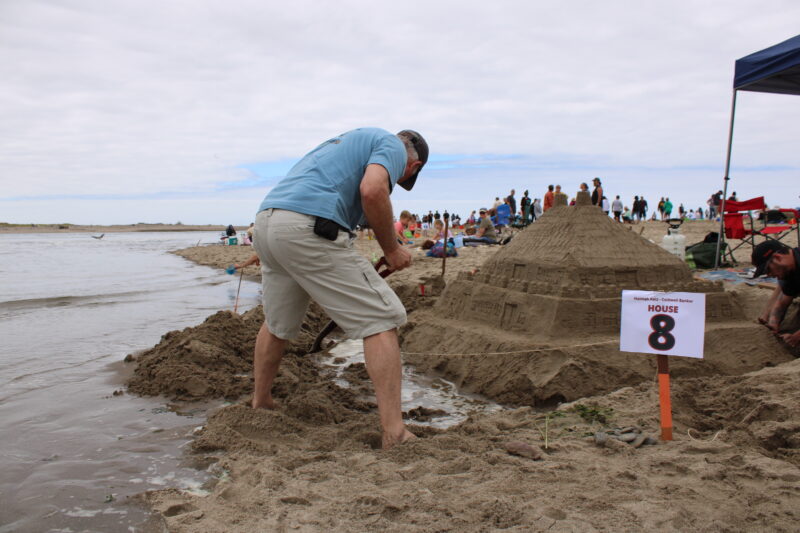 "We love this event because it's family friendly," Schoonover said. "You see more smiles here on this beach than anywhere you go in Lincoln City."
The Schoonover's have been coming to Lincoln City and entering the competition for the last 15 years.
Some contestants were not so lucky in their battle with the sea.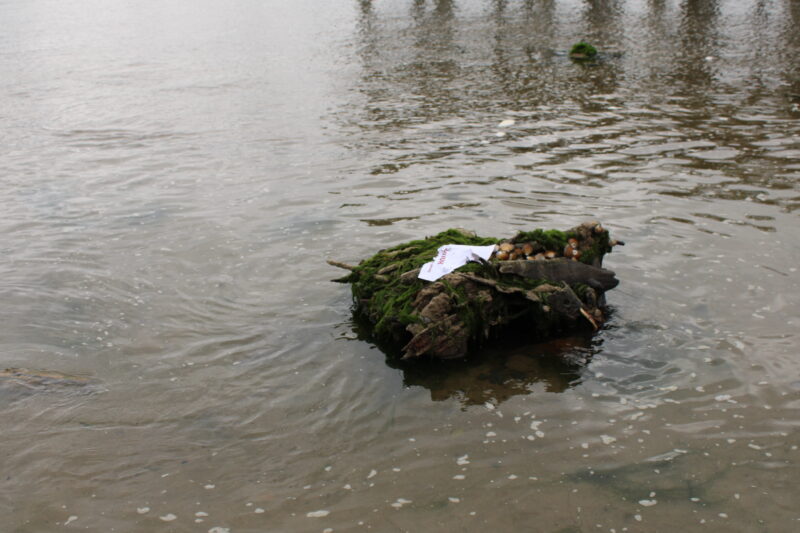 A visiting family from Genoa, Nevada chose the Sea Castle theme and had four different castles adorned with fish, turtle, crab and starfish.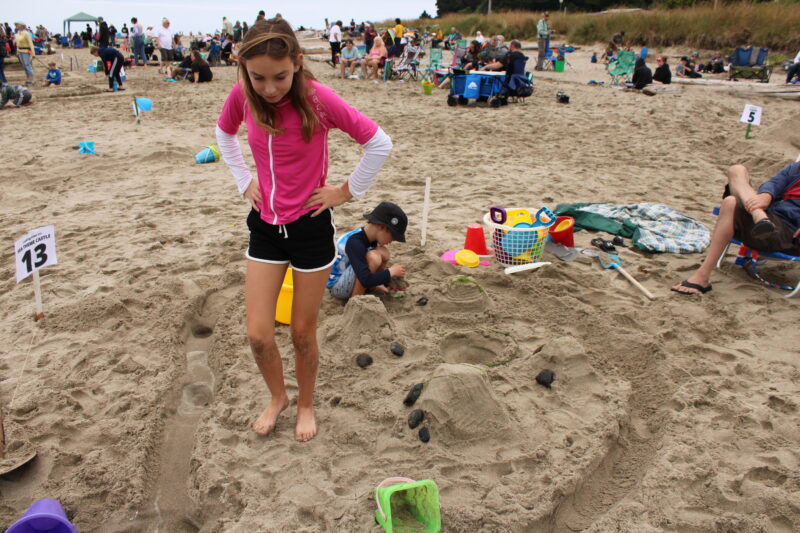 Local builders from Salishan had problems with a pesky crab that kept spitting sand out as they crafted their mermaid.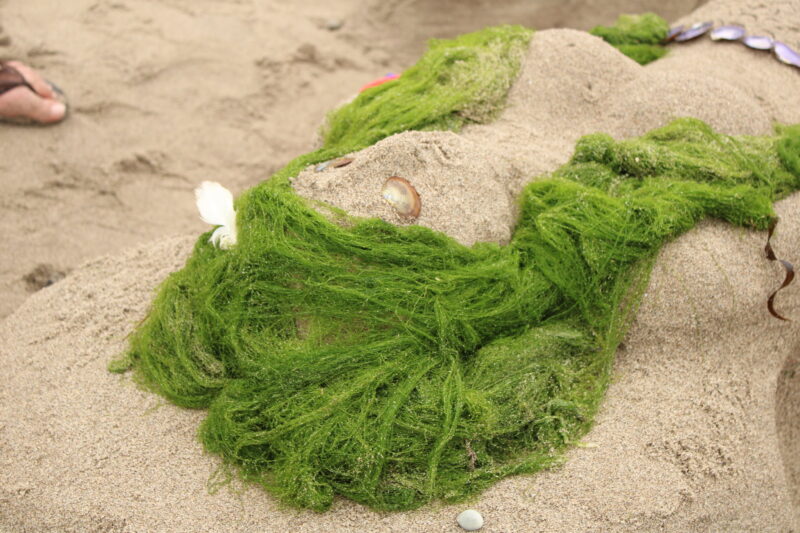 A woman from Damascus, Oregon made a house after her attempts to create a lighthouse failed because "it kept falling down."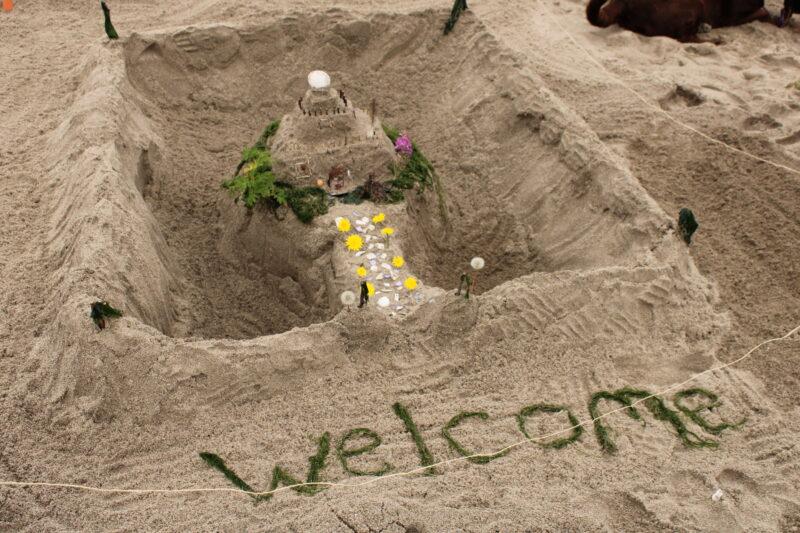 "This house is only a few sand dollars for rent," she said.
A couple who "love going on cruises" christened the Lincoln and earned a perfect score. They have been coming to the event for six years, so they knew to build high up on the beach to avoid a possible wipeout from the tide.
Smiles were plentiful and kids grabbed as much taffy as they could get from master of ceremonies Bret Lucich.
The entry fee for registration was a can of food to help Lincoln City Food Pantry. Sand sculptures were made of sand, water, shells and other natural beach materials. No power tools were allowed and professional sand artists could not win.
Sandcastle Contest at Mo's
Twelve categories were in play this year with $100 top prizes each. A special 12 and under kids division saw first, second and third place bringing home "beach bucket surprises."
Justin Werner was a volunteer judge at this event.