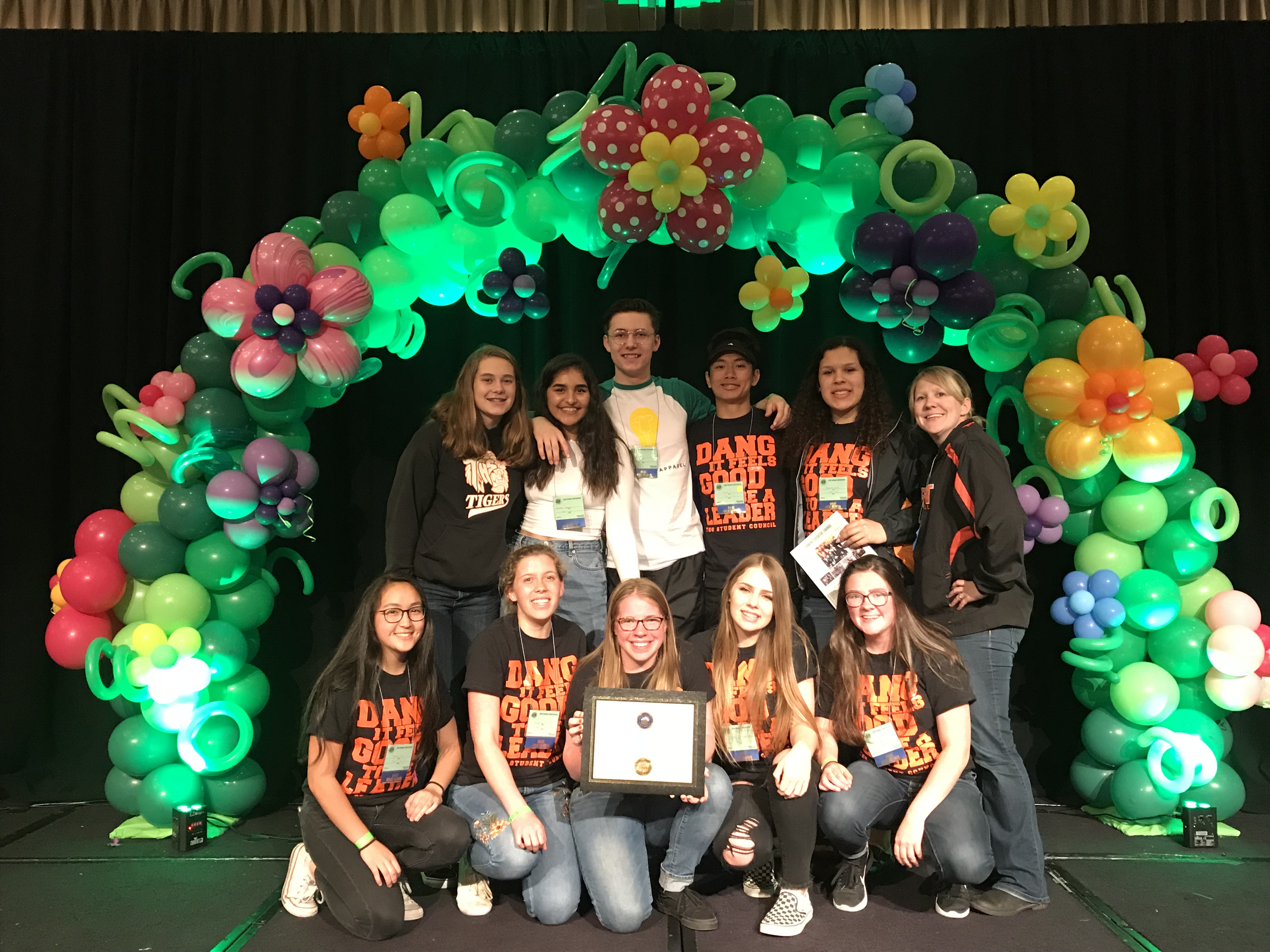 Taft High 7-12 was one of 11 high schools honored Sunday night in Portland by the Oregon Association of Student Councils (OASC) for outstanding achievement by its governing body.
"I think it really shows how far we've come," Associated Student Body President Margery Price said. "We're one of the smallest schools to get Gold Council, and it's proof of years of hard work and dedication to what we do."
The schools were recognized at the annual Spring Conference banquet at the Red Lion Hotel on the River. Senior Alyssa Tanksley is ASB vice president, and seniors Maya Hatton and Naomi Rini are Taft Senior Class co-presidents.
"I'm proud of our students' dedication to their school," Taft High Principal Majalise Tolan said. "They continue to volunteer to help make Taft 7-12 and Lincoln City a better place to learn and grow."
Tolan said Taft school leaders set a goal at the beginning of the year to apply for OASC recognition and submitted a Gold Level portfolio in quest of the highest honor available. Taft ASB students have been reviewing recognition requirements for two years and made it a goal to see the portfolio development through to completion this year.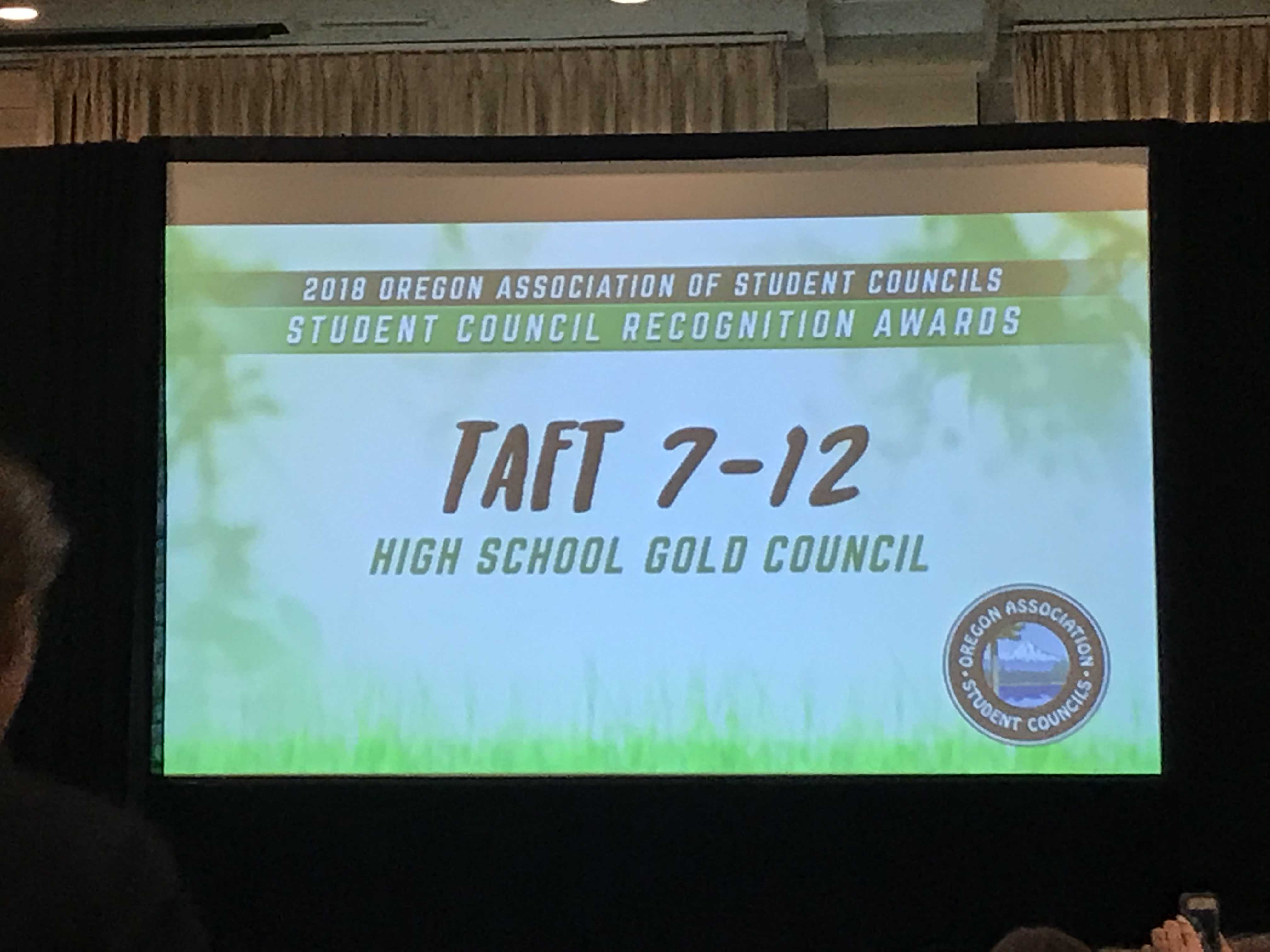 "This was truly a school-wide effort," she said.
The OASC-sponsored award sets high standards for councils and recognizes their accomplishment when standards are met, OASC Executive Director Sara Nilles said.
"Student leaders have the opportunity to make a tremendous impact on the culture and climate of their school and the academic success of their student body by the activities they sponsor," she said.
In order to receive the award, councils must be involved in community service, activities that promote school spirit and pride, sportsmanship, unity, recognition and involvement in leadership training.
Councils begin by setting goals in the fall and work hard all year to achieve them, Nilles said.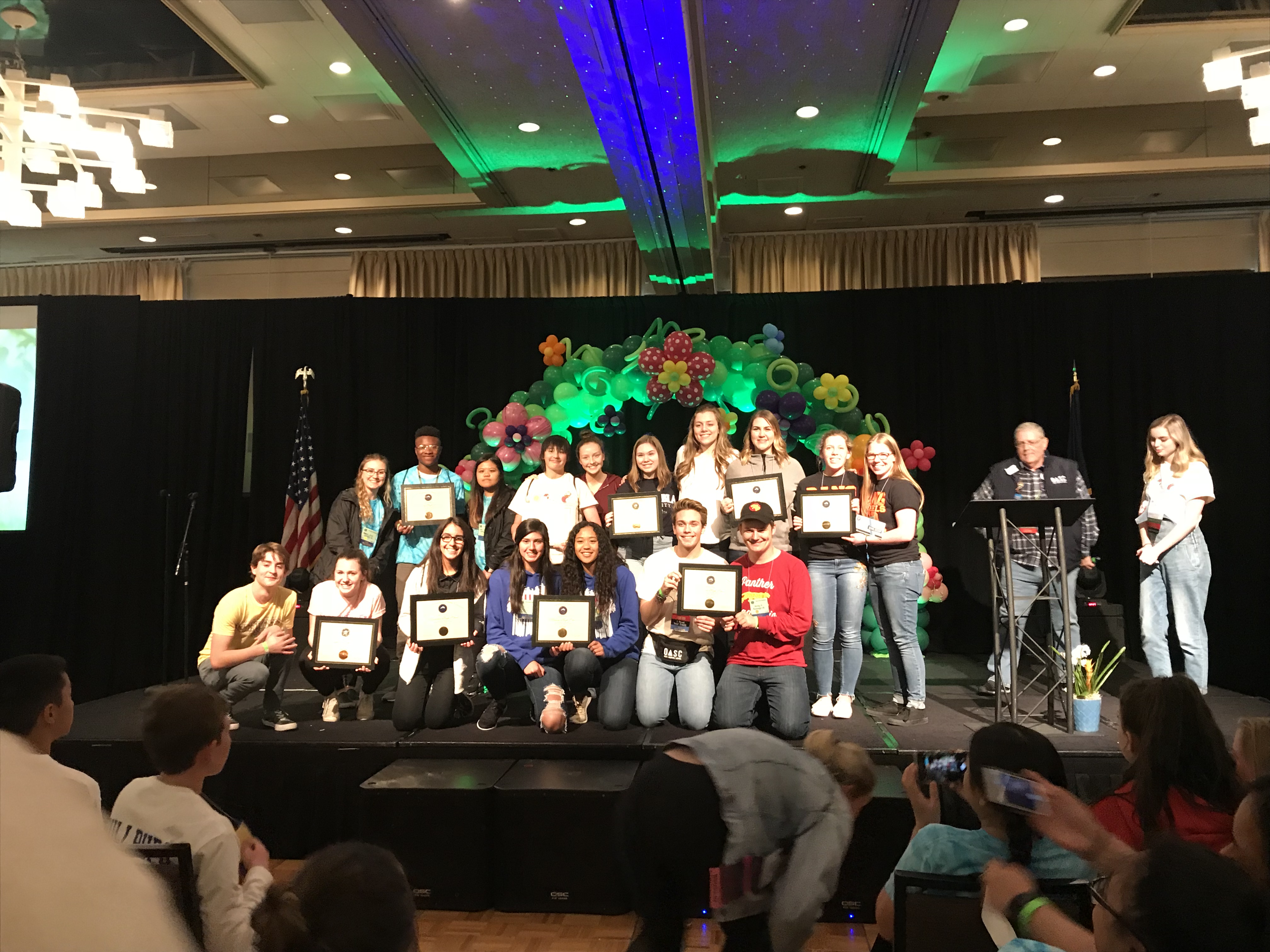 The OASC serves middle and high school student councils around the state and is a department within the Confederations of Oregon School Administrators.
High Schools will be recognized again at the annual Fall Conference in November in Seaside.
"Taft is making a name for itself in the OASC circles," Price said. "I have no doubt we will continue the trend in the future."
For further information on the OASC, click here