Wind gusts brought a small tree down across NE 22nd Street causing emergency crews to cordon off the area from Oceanlake Elementary to NE West Devil Lake Road around 2 a.m. Tuesday.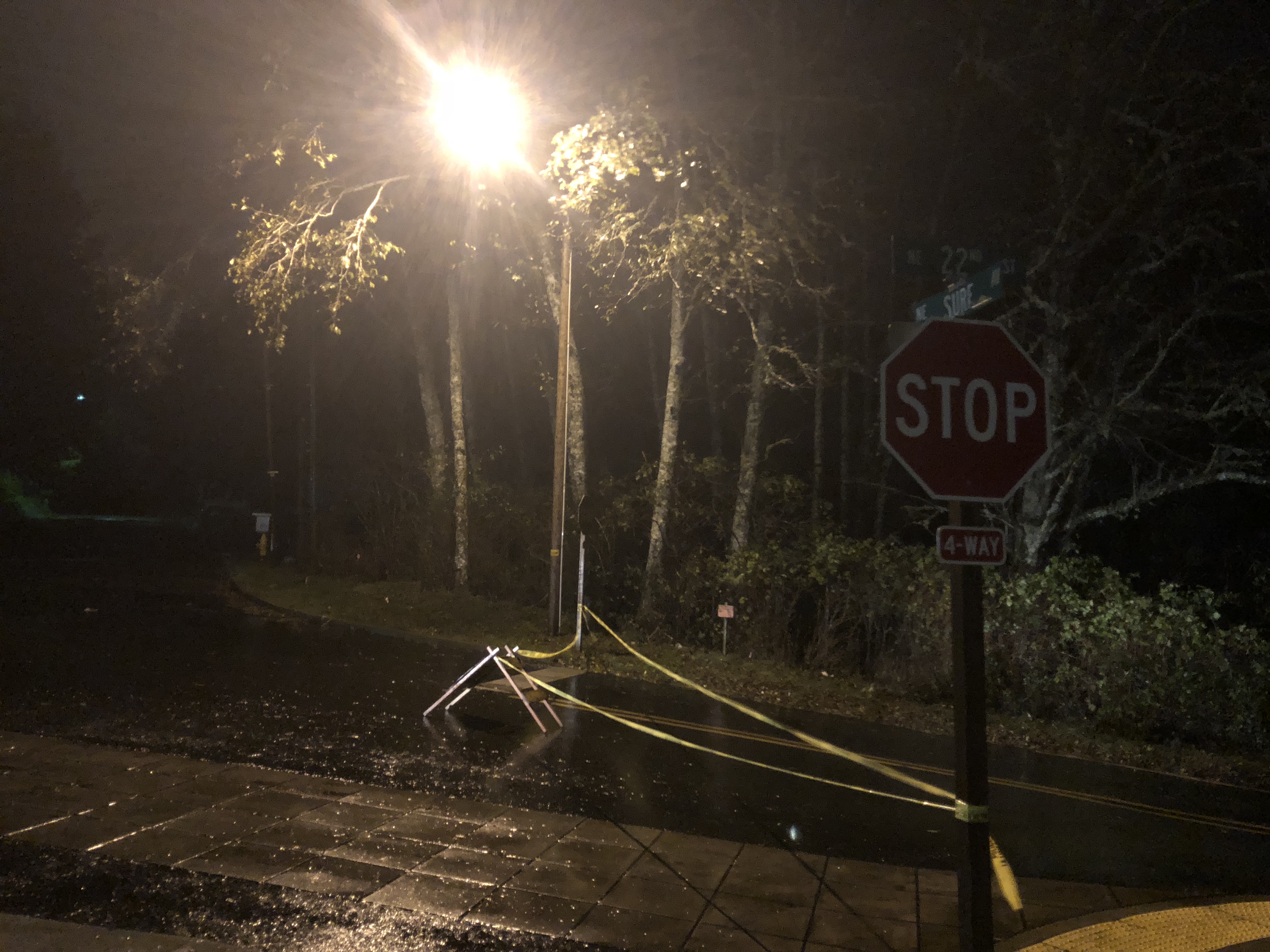 There were reports of other trees down in the city, keeping North Lincoln Fire & Rescue and Lincoln City Police busy.
The National Weather Service had issued a warning for wind gusts of 55 to 60 mph possible for beaches and coastal headlands late Monday evening into Tuesday morning.