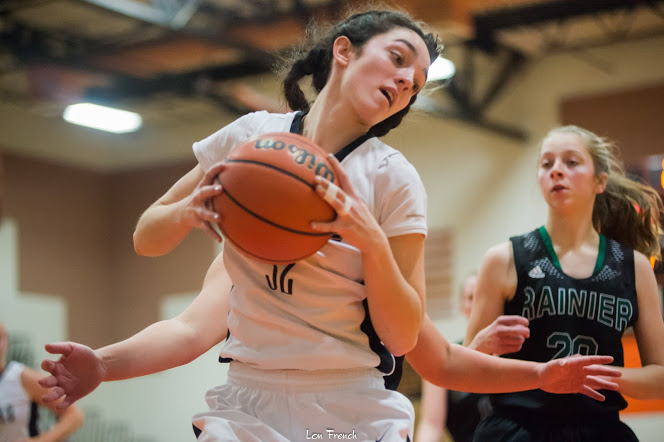 The No. 1-ranked Clatskanie girls basketball team defeated Taft 100-15 Friday in Coastal Range League play, while the boys fell, 47-40, on the road.
The Clatskanie girls, also nicknamed the Tigers, improved to 15-2 overall and 4-0 in league play, while Taft dropped to 0-7, 2-15.
File photos by Lon French

The seventh-ranked Clatskanie boys moved to 9-5, 5-1, while Taft fell to 6-11, 1-6.
Taft returns to the court Friday, Jan. 25, with the boys hosting Willamina in the 6 p.m. game and the girls moving to the late slot against the Bulldogs at 7:30 p.m.
Details from Friday's games are pending.
This post will be updated