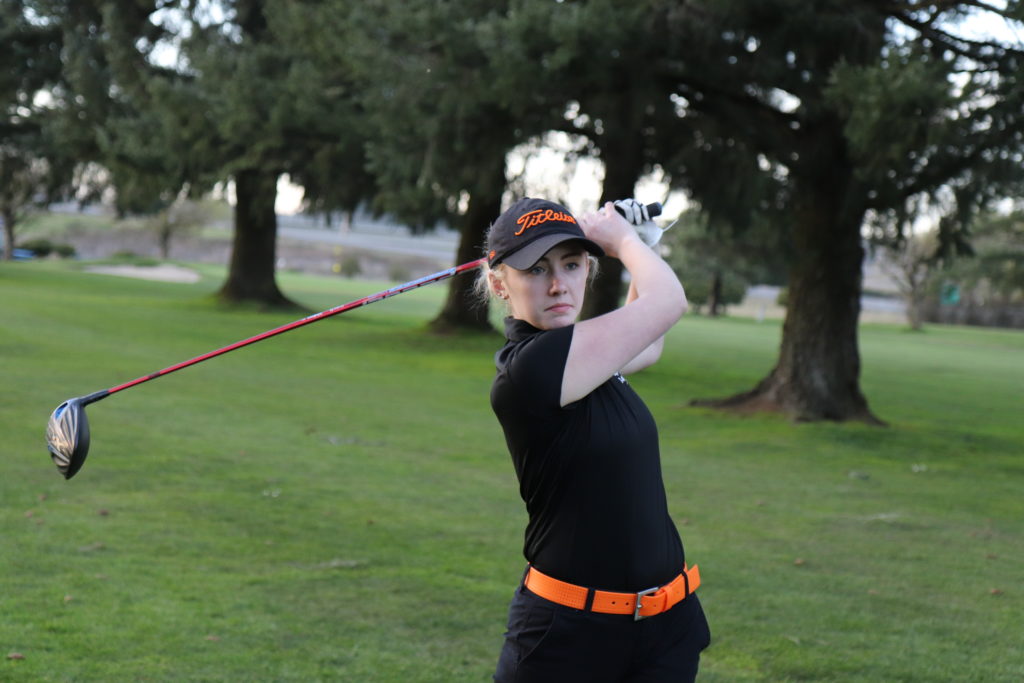 Taft High senior golfer Maya Hatton will take her game to the College of Idaho, a small private liberal arts college in Caldwell, after signing a letter of intent Wednesday during a small, private setting at practice.
"I felt that this school was the best opportunity for my golf career and my education," Hatton, 17, said. "I loved the campus each time I visited, and got along very well with the other girls on the team. Attending college out of state has always been a major goal of mine, so this was the perfect fit."
Hatton, who was heavily recruited by Corban University in Salem and a couple of schools in California, said she will major in mathematics with hopes of becoming a high school teacher. She said the college of approximately 1,000 students in southwest Idaho calls for students to attain one major degree with three minors, and feels her math skills will assist her in accomplishing that goal.
"The school's curriculum is amazing, and I feel like my education will truly thrive off of it," she said. "I think that broadening my horizons with more liberal arts will be very beneficial."
Hatton said her mother, Taft head coach Heather Hatton, has been instrumental in her mental approach to the game, while her father, assistant coach Rick Hatton, cultivated virtually every aspect of her swing.
"They are the only two people I can credit for who I am as a golfer today," she said. "I definitely credit my parents for developing my game."
Heather Hatton said her daughter kept the recruiting process between herself and her family, preferring to let her game determine her future.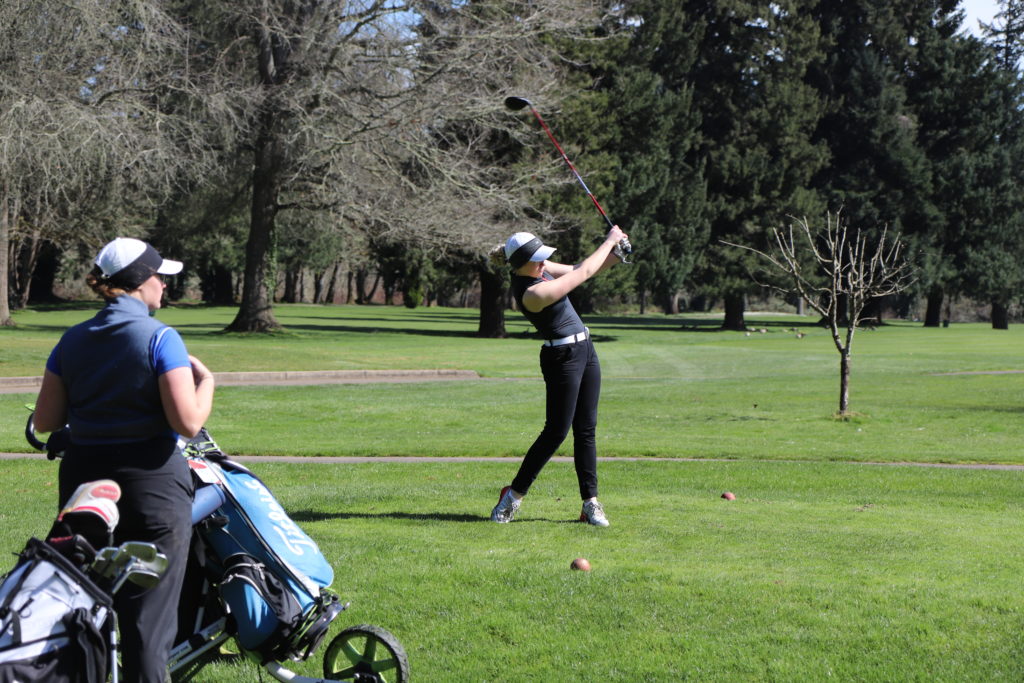 "Maya has such strong character of will and determination that I know she will excel with any program," Heather said. "She has been a three-sport athlete [volleyball and swimming] who has been able to maintain her skill in golf at a high level. I can't wait to see where she takes her game when that is her main athletic focus."
Hatton said she considers her play off the tee and short game her strengths.
"The weakest part of my game has always been my mid-irons," she said. "But I have made immense improvements with them, and that has helped drop and keep my scores more consistent."
Hatton said the Caldwell women's golf program is small, with four players on the team this season and six anticipated next year. The school, which shares conference affiliation with all Oregon schools, will play all of its matches next season in Oregon, including one at Salishan Spa & Golf Resort in Gleneden Beach.
Hatton, who has placed in the top 10 at State in each of her three seasons at Taft, said shooting in the 70s is her primary goal for her final year with the Tigers. She said signing early will make her senior season less stressful.
"I have done it outside of a tournament before, but I hope to be able to stay focused enough and execute shots in a tournament situation," she said. "Being able to play for a college next year and moving onto that next level is a huge highlight for me and the golf program at Taft."