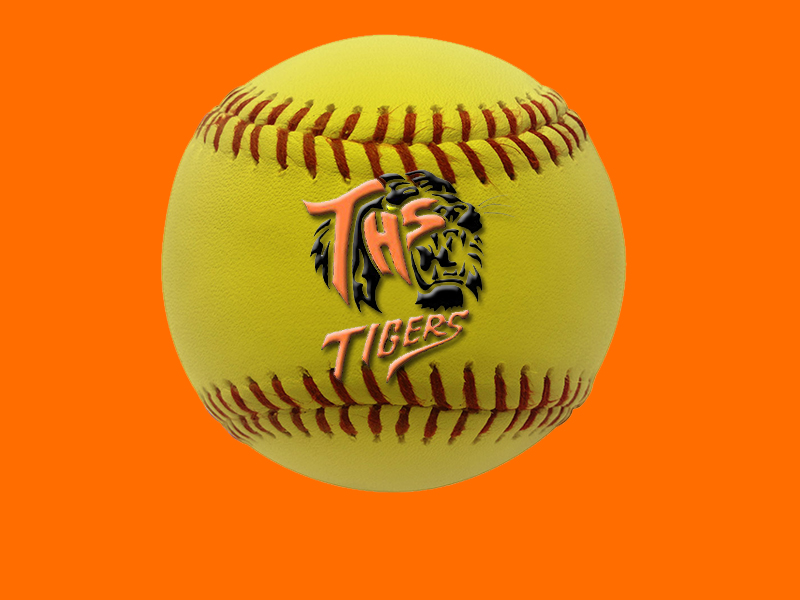 Taft High sophomore catcher Hailee Danneker was named first-team All-State on Friday in Class 3A softball for the 2018 season.
Senior infielder Naomi Rini and sophomore pitcher Emma Coulter were named to the second team, while senior centerfielder Alyssa Tanksley earned honorable mention All-State honors.
"I am very proud of the hard work all of these ladies put in this year," Taft coach Sandy Stuart said. "Hearing the other 3A coaches talk so highly of Emma at our All-State meeting felt so great. I am so excited to get back on the diamond with this team again next season. I wish we didn't have to wait so long."
All four players were selected to the first-team West Valley League squad, while Stuart was selected West Valley Coach of the Year.
"I could not have done it without this team and my assistant coaches," she said.
Freshman shortstop Claira Tolan was a second-team all-league selection.
Danneker led the Tigers in slugging percentage (.744), RBIs (22), hits (18) and triples (3), and shared the team lead in doubles with Coulter (5).
Rini challenged for the team lead in virtually every offensive category, while Coulter pitched every inning of Taft's second-place West Valley League season (18-11, 8-2).
Coach Stuart's comments:
Hailee Danneker, So., Catcher: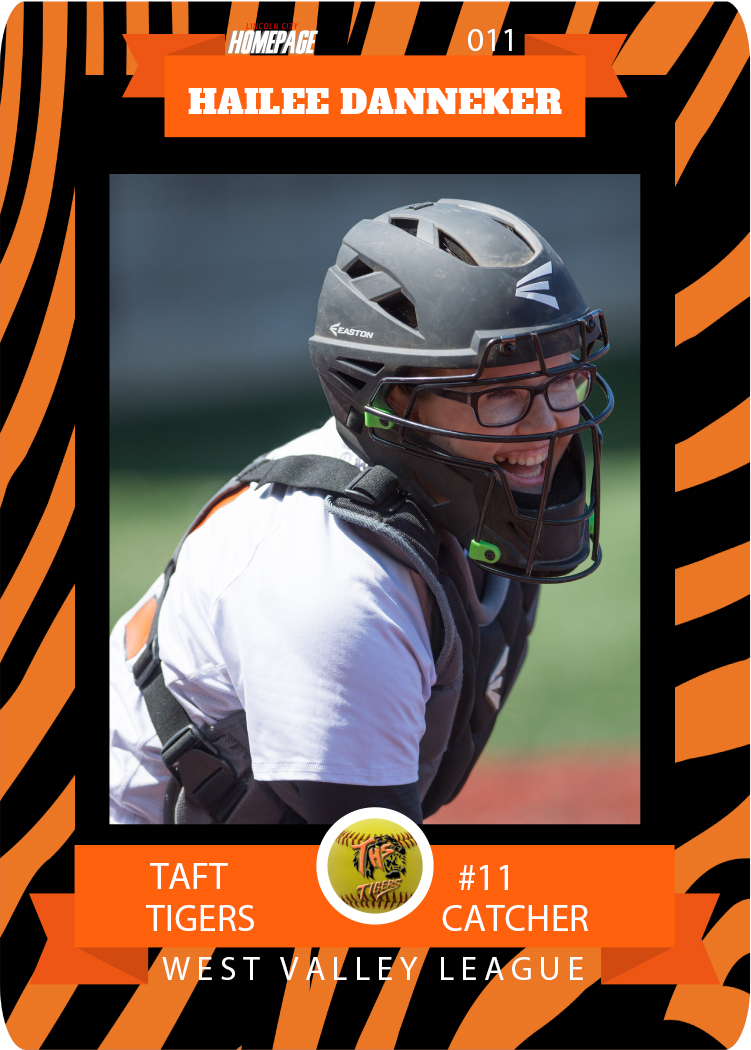 "Our stud catcher, she works very hard behind the plate and has a cannon for an arm. She even held the 2017 Player of the Year to only one stolen base attempt this season. She hit in the No. 3 spot and had a league average of .462 with five doubles, three triples, and 22 RBIs. Hailee is an amazing athlete and an overall great girl. We hope she sticks around to be a Tiger for two more years."
Naomi Rini, Sr., Infielder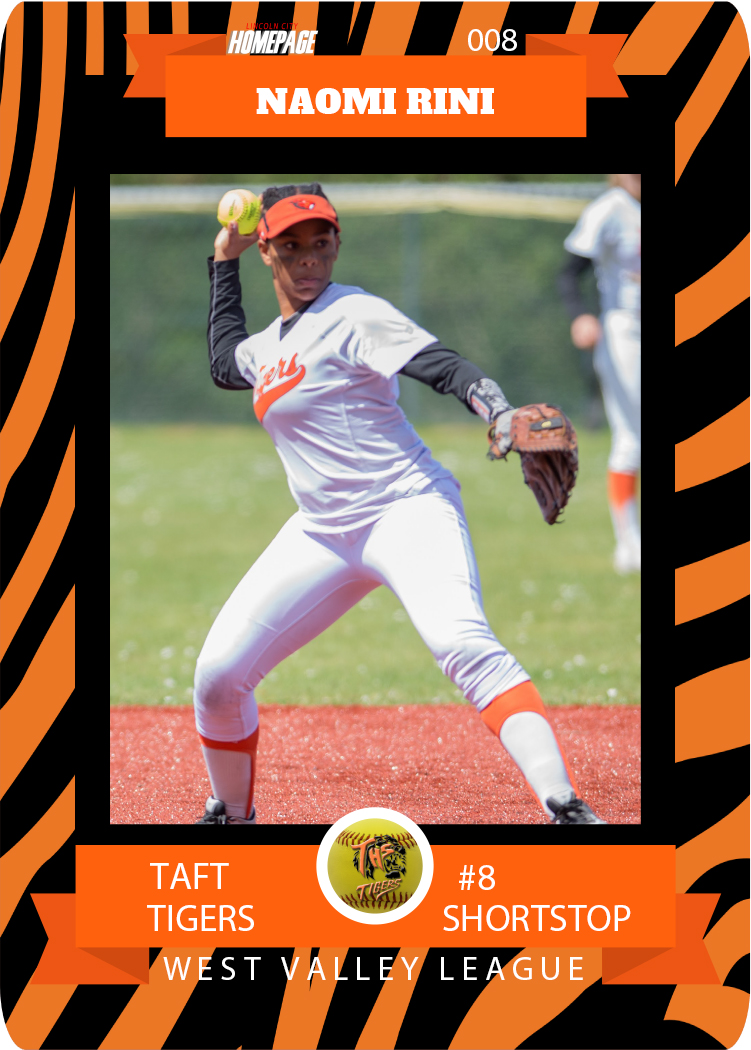 "Naomi is a great athlete. She led the team in hits from the second slot in the batting lineup with a league batting average of .515. She started the season at third base and moved over to shortstop part way. She is a leader and adds a lot of senior confidence at the plate."
Emma Coulter, So., Pitcher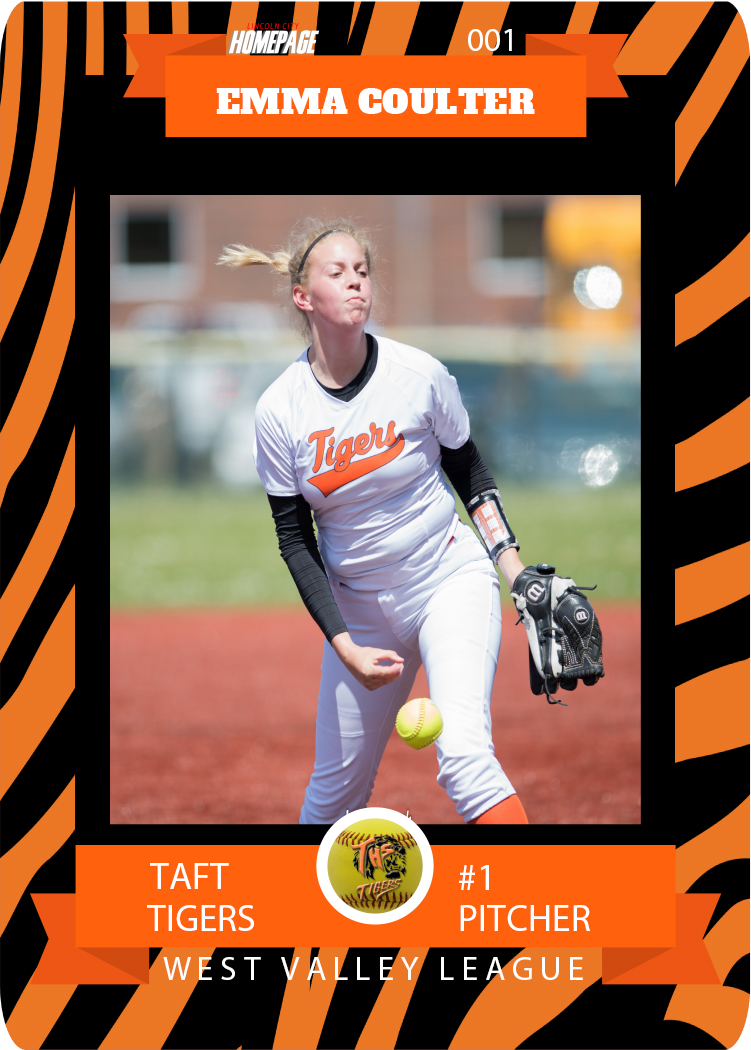 "Emma is our sole pitcher. She has thrown every league game this year and is an extremely hard worker. She even battled a fever and illness during the season and was there for it all. She is another powerhouse at the plate, batting .472 in league from the cleanup spot and had 18 RBIs in league. She had a league ERA of 1.89. We are excited to see her future unfold over the next two years."
Alyssa Tanksley, Sr., Outfielder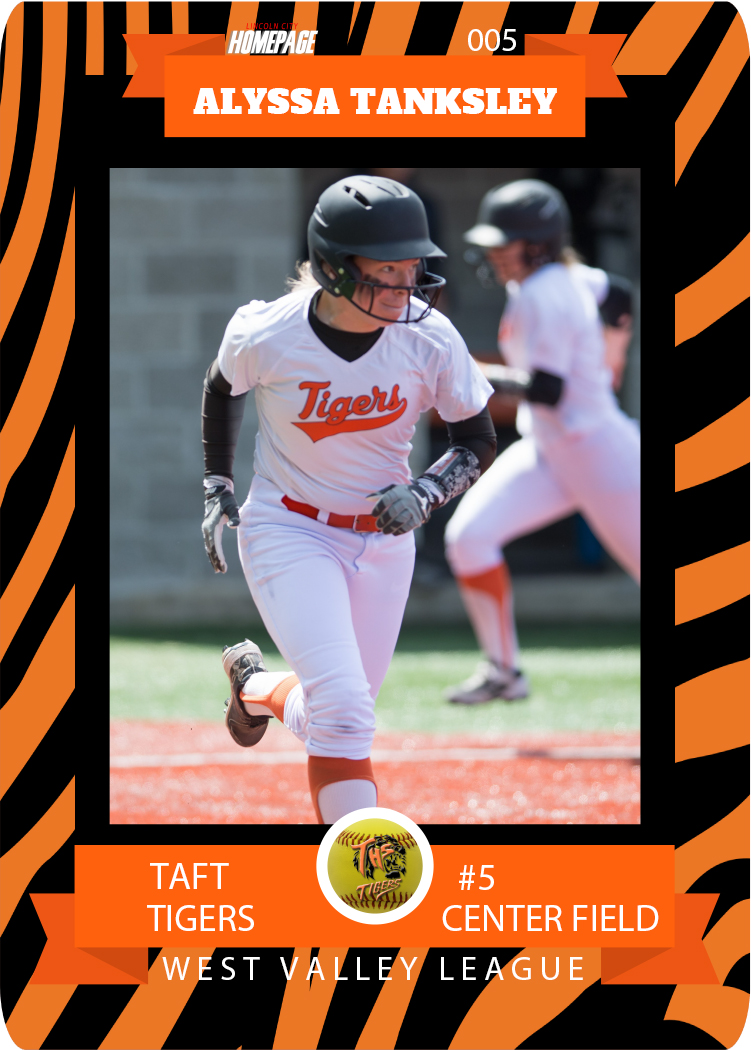 "Alyssa is our outstanding centerfielder. She plays a very aggressive outfield and is always willing to lay out for the tough play. Alyssa worked her way out of an early hitting slump to finish league with a .303 average. She is an incredible person and great teammate and her presence will be missed next year."
Claira Tolan, Fr., Infielder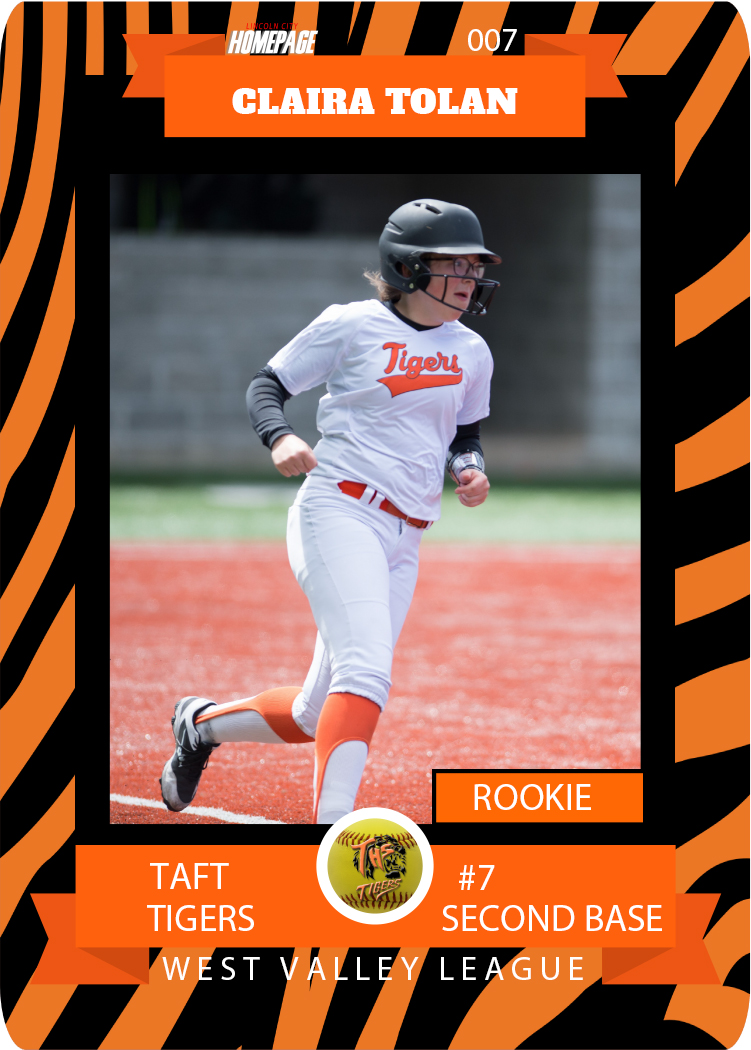 "Claira is a great overall athlete. She works hard and doesn't let anything bother her. She started at shortstop, but we moved her over to second base to try to level out our infield. She had a season-ending .400 league batting average that was brought down after an unfortunate ankle injury. She still manages to push through any pain in the ankle and give all her effort to her teammates."
Taft's King, Salsbery, Stempel first-team All-State; DeMello all-league