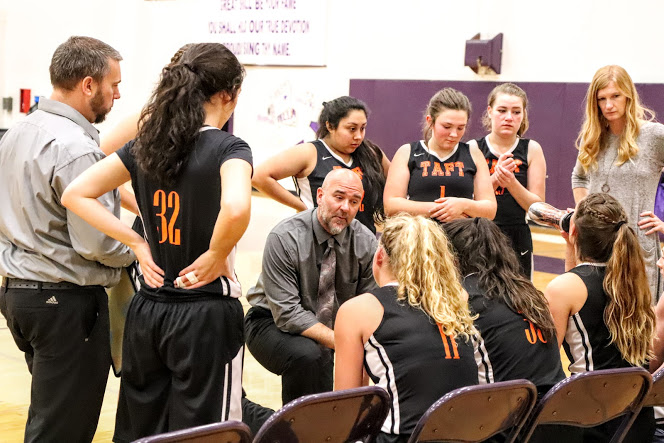 As if stepping up in rank to meet Tillamook on the road Wednesday night wasn't a tough enough test for the Taft High girls basketball team, maybe next week's home opener will be.
The Class 3A Tigers (2-2), who fell 50-34 Wednesday to the 10th-rated -Cheesemakers (6-1) of the 4A Cowapa Conference, will host No. 1-ranked and unbeaten Warrenton at 6 p.m. Monday, Dec. 17, in their debut in the newly formed Coastal Range League.
The Warriors, who have outscored their seven opponents 407-209 (58-30 points per game) this season, are coming off a 61-44 victory Tuesday over Yamhill-Carlton. The Coastal Range League, a combined 20-5 in non-league play this season, has four teams ranked in the top 14 in the state, and two in the top seven. All five teams are .500 or better.
Details sought from the Taft girls loss to Tillamook have not been provided. The Taft girls JV defeated the Cheesemakers, 50-23.
The Taft boys, coming off a 60-53 comeback win at Tillamook on Friday, will host Warrenton (4-2) following the girls game. The Tigers, already relegated primarily to a seven-player rotation, will be without starting junior guard Lucas Hindman, who broke his right hand Wednesday at practice.
EDITOR'S NOTE: The Warrenton girls lost 46-17 at home to Salem Academy on Thursday following this post and are now 7-1 and ranked second in the state.