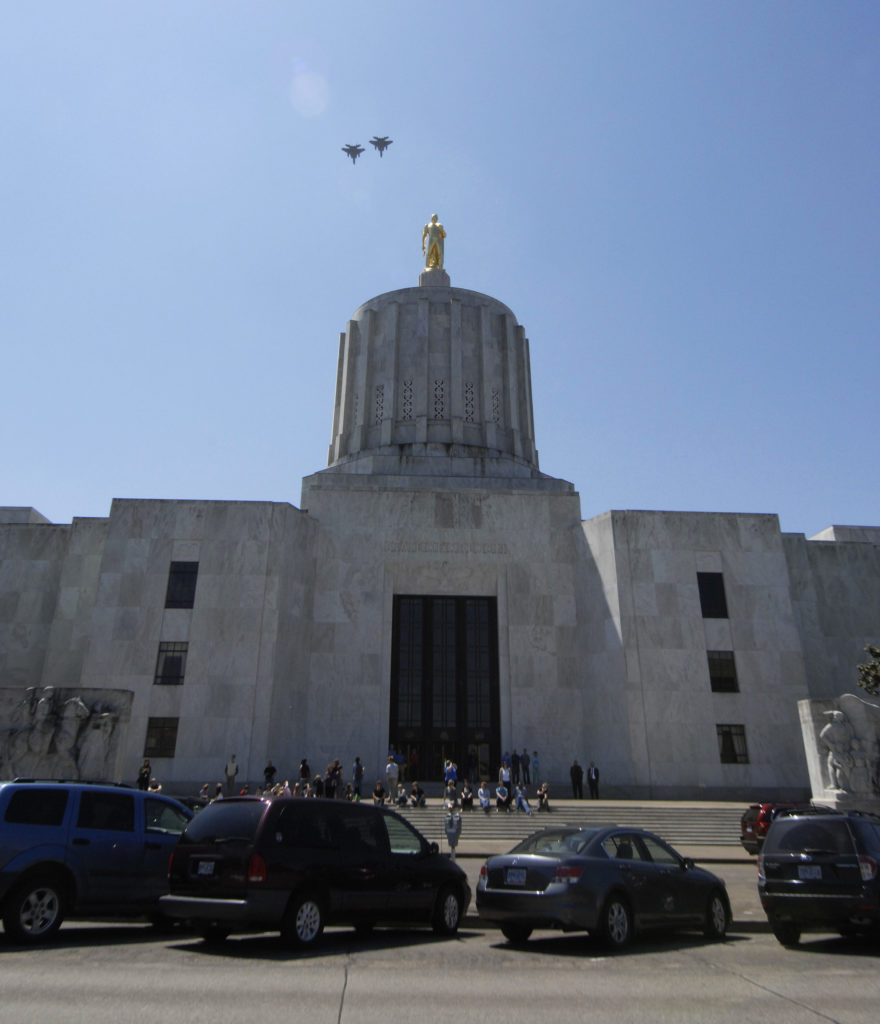 World War II veterans, their families and those who supported the war effort will be honored Tuesday, May 14, on Armed Forces Day at the State Capitol Mall in Salem.
"It is a privilege to honor our World War II veterans and veterans of gold star families," Stephen Bomar, director of public affairs for the Oregon Military Department, said.  "All World War II veterans are encouraged to attend and will be recognized for their service and sacrifice."
The ceremony will begin at noon and will feature music from the Oregon Army National Guard's 234th Army Band. The Howitzer salute will be performed by the "Governor's Own" Bravo Battery, 2nd Battalion, 218th Field Artillery Regiment and the 142nd Fighter Wing is scheduled to conduct a flyover.
The salute and flyover will take place at approximately 12:30 p.m., following the ceremony attended by Governor Kate Brown and Maj. Gen. Michael E. Stencel, Adjutant General, Oregon.
The celebration gives Oregonians an opportunity to see the capabilities of the Oregon National Guard. The ceremony will be followed by the Oregon National Guard Career Day, which allows students a rare opportunity to see how serving their community and country, while pursuing a career or earning a college degree may be more intertwined than they imagined.
Military equipment from various units throughout the Oregon National Guard will be on display from 10:00 a.m. to 4:00 p.m. Local food trucks are scheduled to be onsite.
Armed Forces Day was originally created in 1949 to honor Americans serving in all branches of the U.S. military, and was designated as an official holiday in 1962 by President John F. Kennedy.
For more information, contact Oregon Military Department Public Affairs at (503) 584-3917.