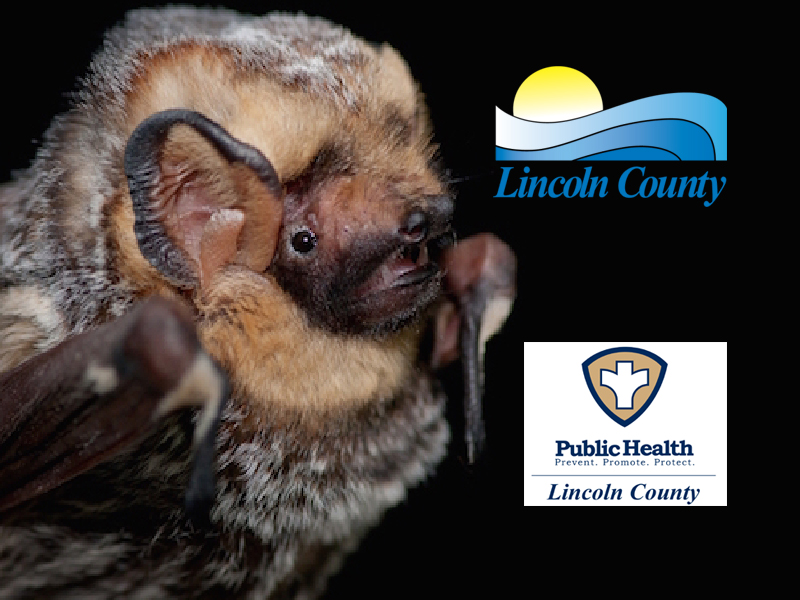 Public health officials from the State of Oregon and the Lincoln County Health Department confirmed a bat tested positive for rabies by the Oregon State Public Health Laboratory.
This is the first bat to test positive for rabies in Tillamook County this year.
From 2000-2016, 2243 bats were tested and 189 (8.4%) tested positive in Oregon.
On Friday, July 20, 2018 Lincoln County Environmental Health received a report that a bat bit a person in Neskowin. After investigating the incident it was determined that no persons were bitten.
While the bat was being transported to a wildlife center, the person delivering the bat was bitten. This individual had a booster vaccination and was wearing latex gloves and did not test positive for rabies.
The bat died at the wildlife center and on July 23, 2018, it was sent to the Oregon State Public Health Laboratory where it tested positive for rabies.
"Bats are the primary reservoir of rabies in Oregon," said Kaline Chavarria of Lincoln County Environmental Health. "In the event of bat contact such as a bite or scratch, an attempt should be made to safely capture the bat, without destroying the head, for testing for the rabies virus."
If you must handle a bat, it should be done with leather work gloves or an implement such as a shovel. Direct hand contact with bats should always be avoided.
"All pet owners should make certain that their dogs and cats are vaccinated against rabies," said Emilio DeBess, State Veterinarian for the Oregon Health Authority.
"Protecting pets from rabies can provide a buffer zone of immune animals between humans and rabid wild animals such as bats."
Rabies symptoms in animals can include lethargy, walking in circles, and loss of muscular
coordination, convulsions, irritability, aggressiveness, disorientation and excessive drooling and showing no fear of humans. Wildlife, livestock, or pets displaying these behaviors should not be approached or handled. Animal control or wildlife authorities should be contacted immediately.
Consult with your local county Health Department whenever there has been human or pet contact with bats or any animal that appears to be sick, injured or has bitten a human or pet.
If you or someone you know has been bitten or come into contact with a bat,
Call (541) 265-4127 and report it to Lincoln County Environmental Health.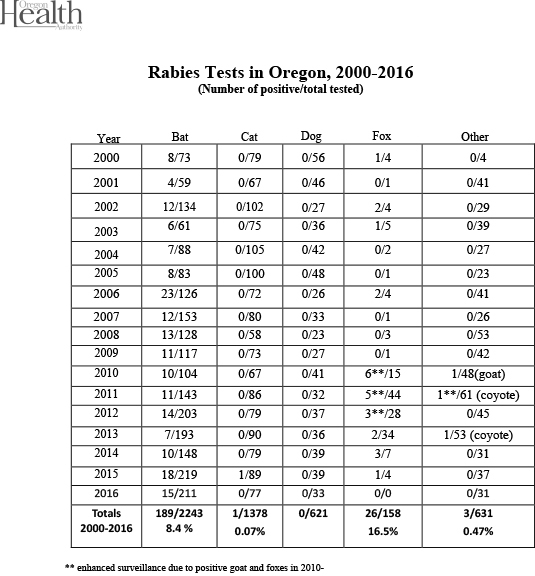 More information can be found at:
For more information about rabies:
CENTERS FOR DISEASE CONTROL AND PREVENTION
Lincoln County Public Health, in collaboration with our community partners, provides leadership to assure the conditions for healthy communities.