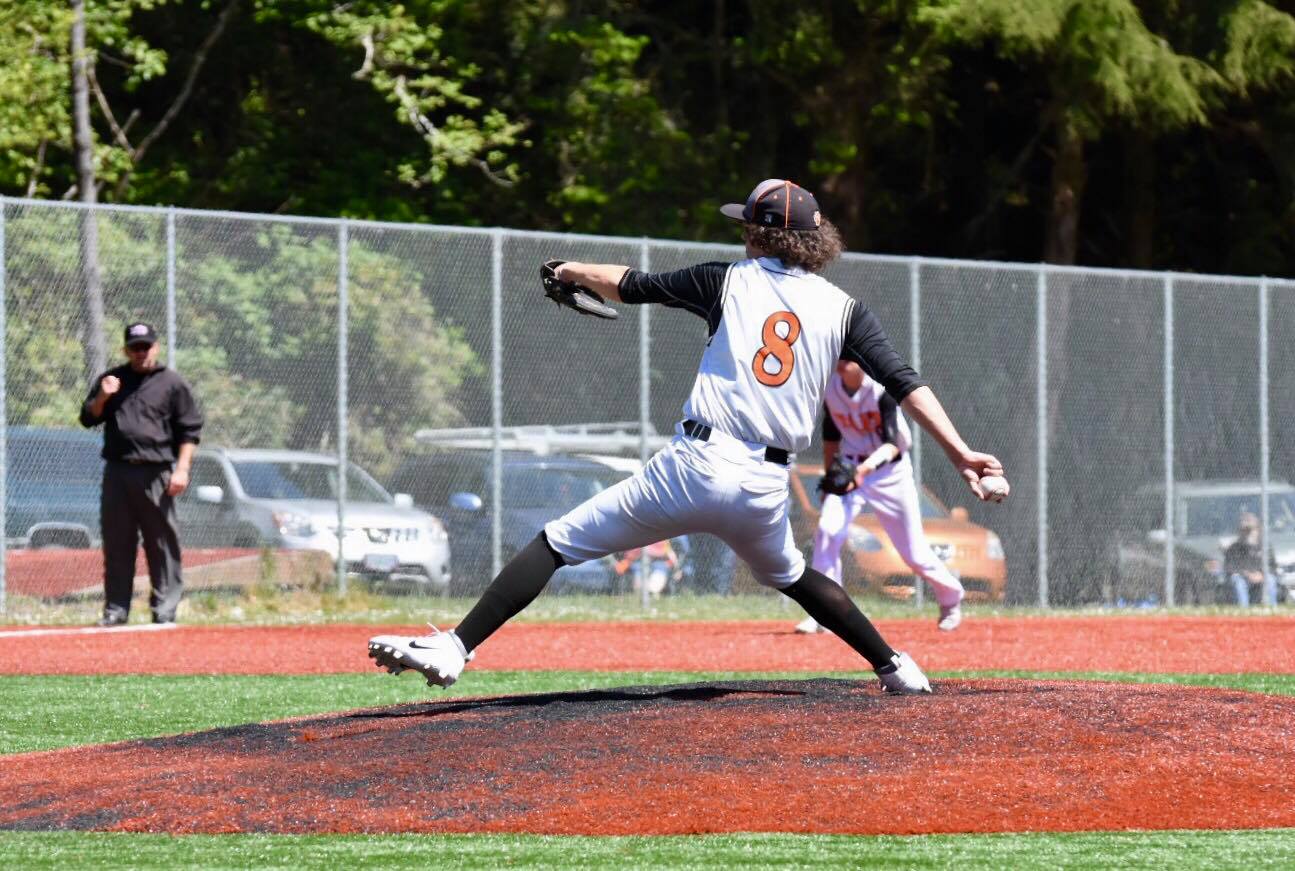 One win . . .
That's all that stands between the Taft High baseball team and the Class 3A State title game.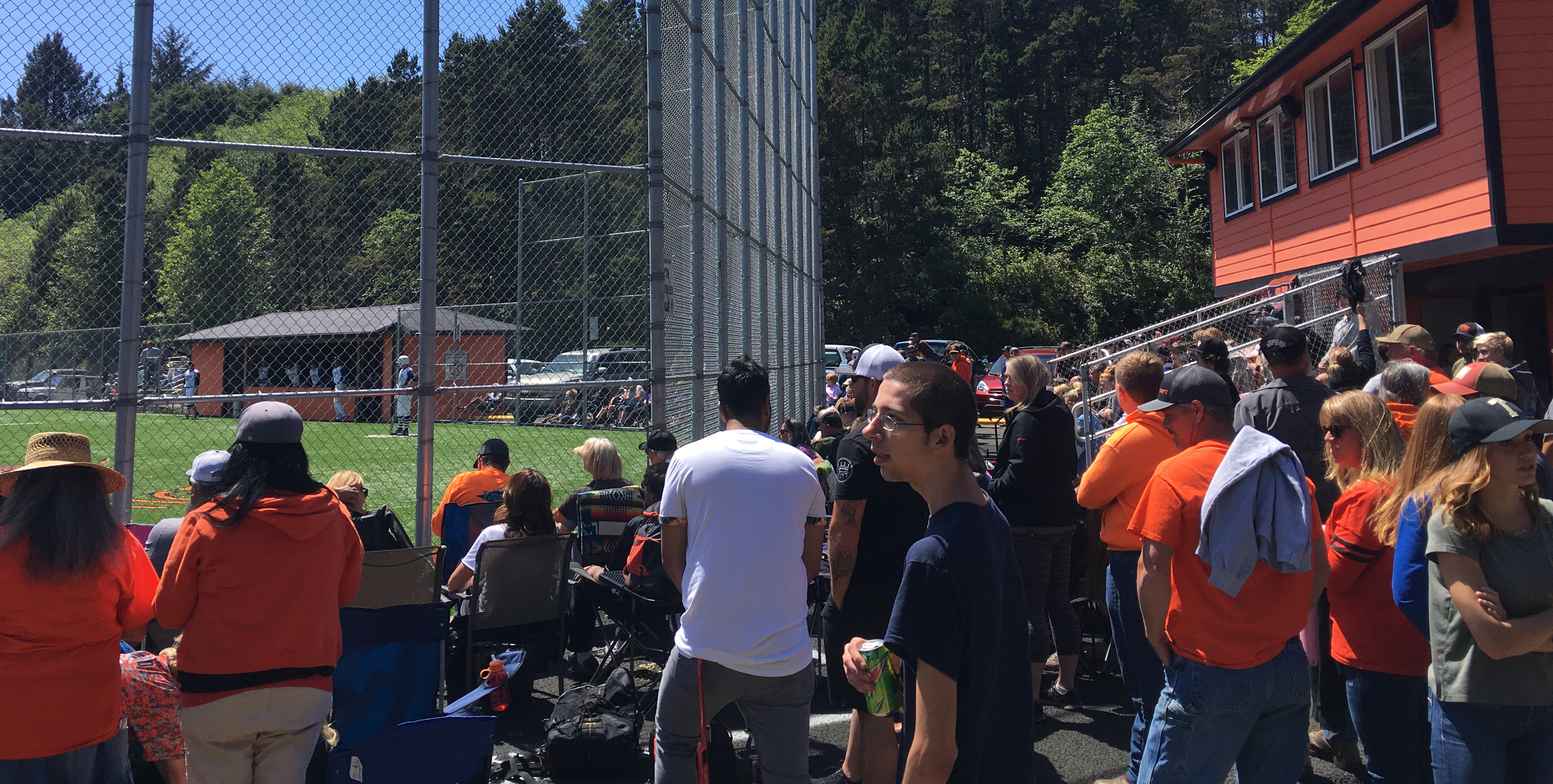 Senior right-hander Caleb King shut down Joseph/Enterprise/Wallowa with a three-hit, 10-strikeout performance Friday to help lead the Tigers into the semifinals of the Class 3A OSAA State Baseball Championships.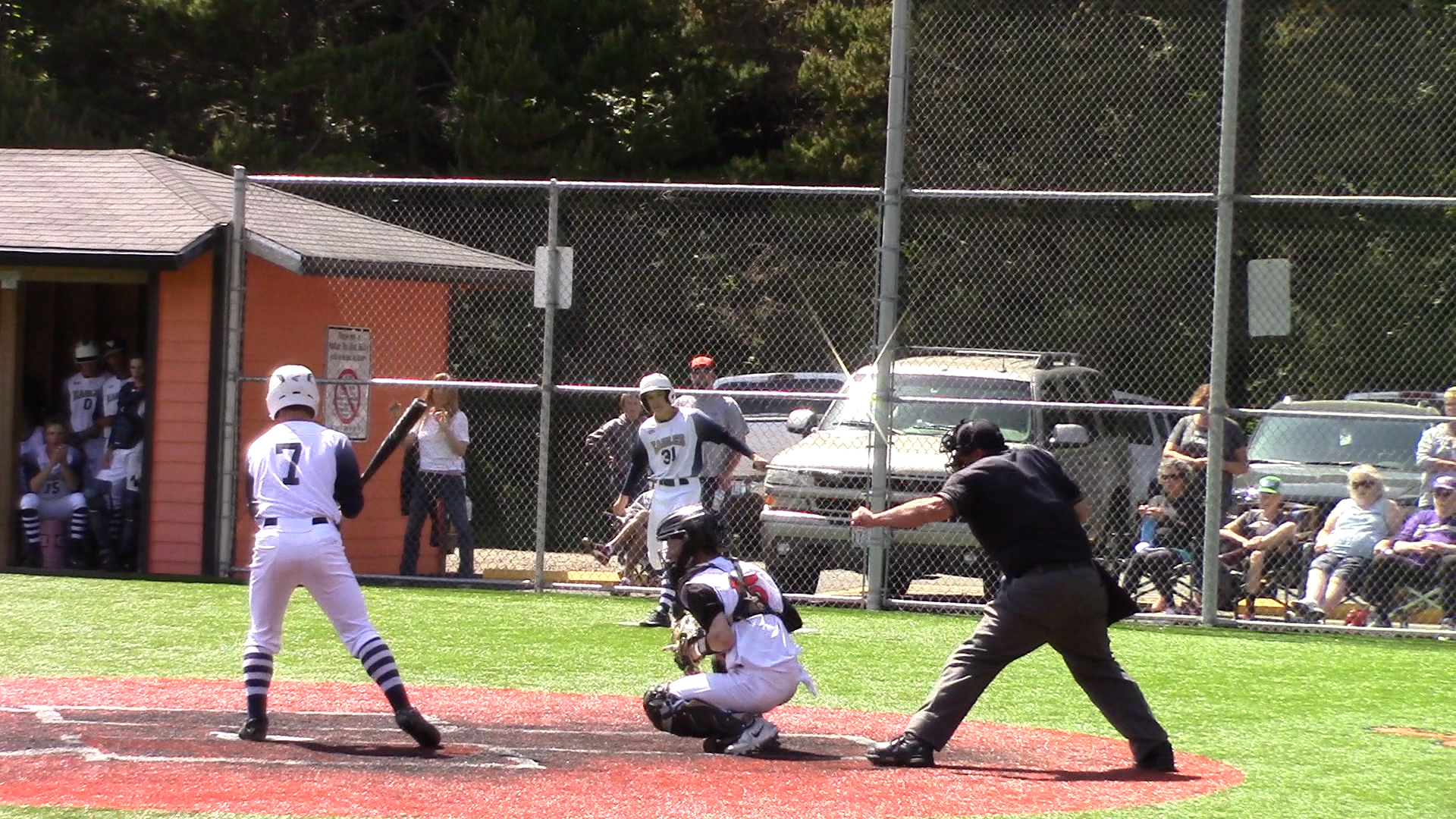 "We had a fairly solid game all around," Taft coach Matt Hilgers said. "We stayed mentally in the game for seven innings, which, at this point, can win or lose a game."
Top-seeded Taft (24-4, 12-0 West Valley) will play at home Tuesday against the winner of Saturday's Pleasant Hill (16-7, 10-2 Mountain View) at La Pine (21-4, 11-1 Mountain Valley) quarterfinal game. The victor will play Friday, June 1, for the State championship at Volcanoes Stadium in Keizer.
Playing an early afternoon game necessitated by the Eagles' 420-mile, seven-hour drive home to the upper northeast reaches of the state, Taft used two runs from senior shortstop Josh Salsbery and sophomore designated hitter Caleb Jones and a team-leading two hits from Salsbery to advance.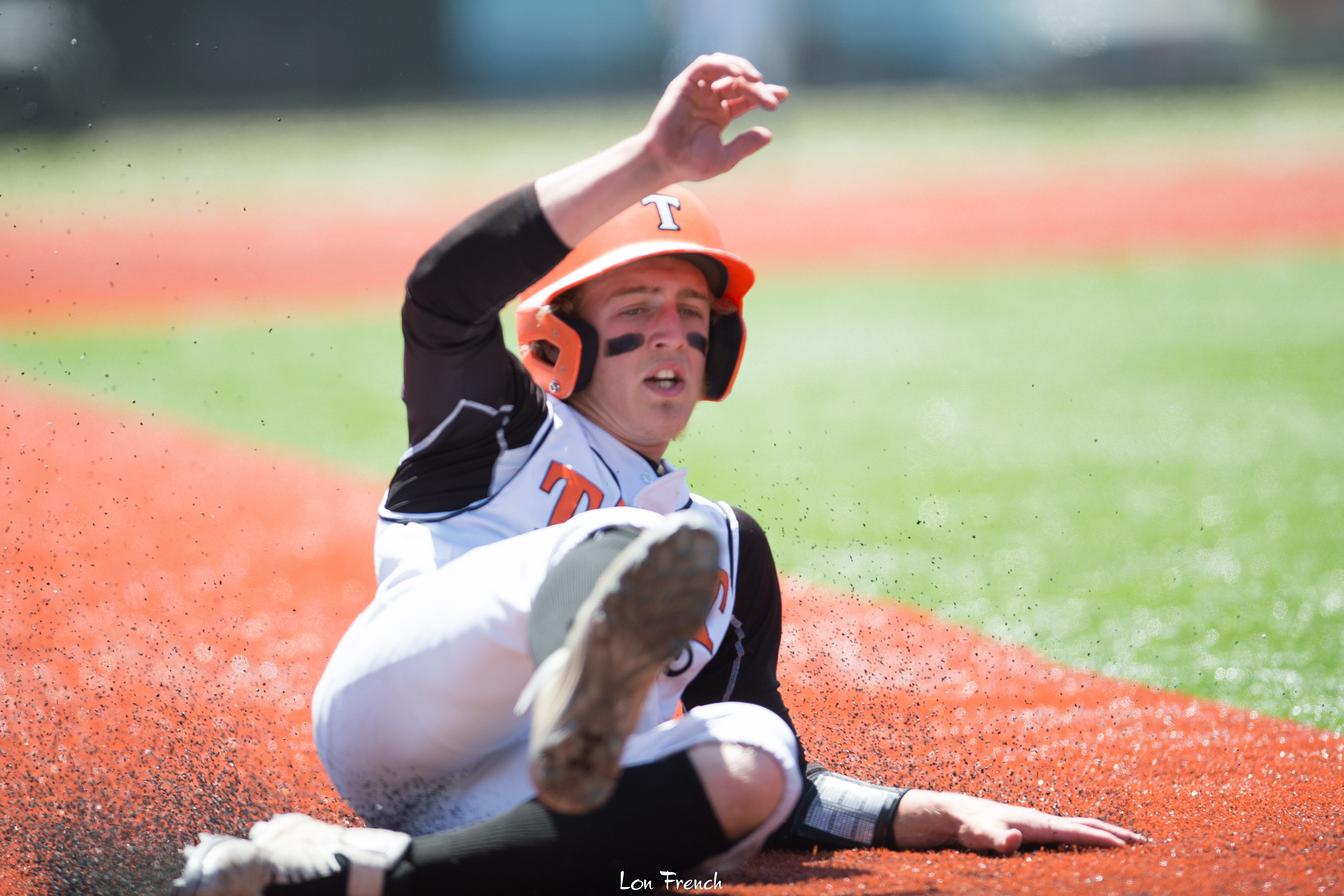 "We came a lot more mentally prepared than we were against Clatskanie [Wednesday in a 9-2 first-round victory]," King said. "Our offense did just enough to scatter some runs across, but our defense was outstanding."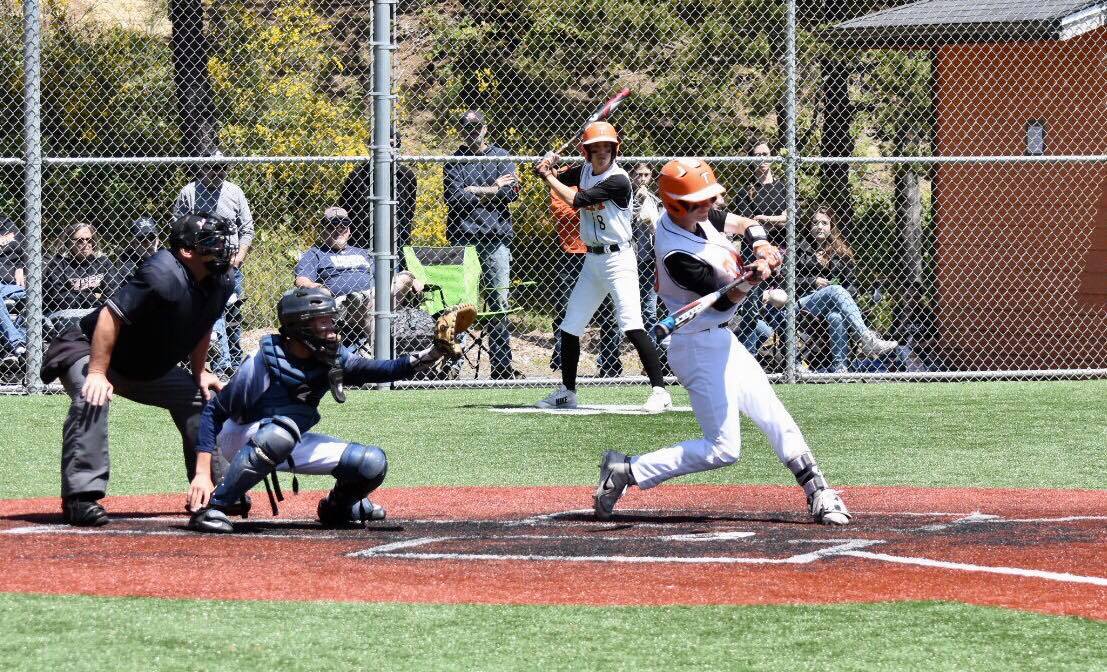 The ninth-seeded Eagles (20-7, 11-3 Old Oregon) took advantage of some brief early wildness by King to take a 1-0 lead in the first, but the Tigers answered when sophomore catcher Eli DeMello's sacrifice fly scored Salsbery, who doubled down the left-field line to lead off the bottom half of the inning and advanced to third on a passed ball.
"Other than the one run they scored, not one runner got to third base," King said. "As a pitcher, it's such a relief knowing how great of a defense I have behind me."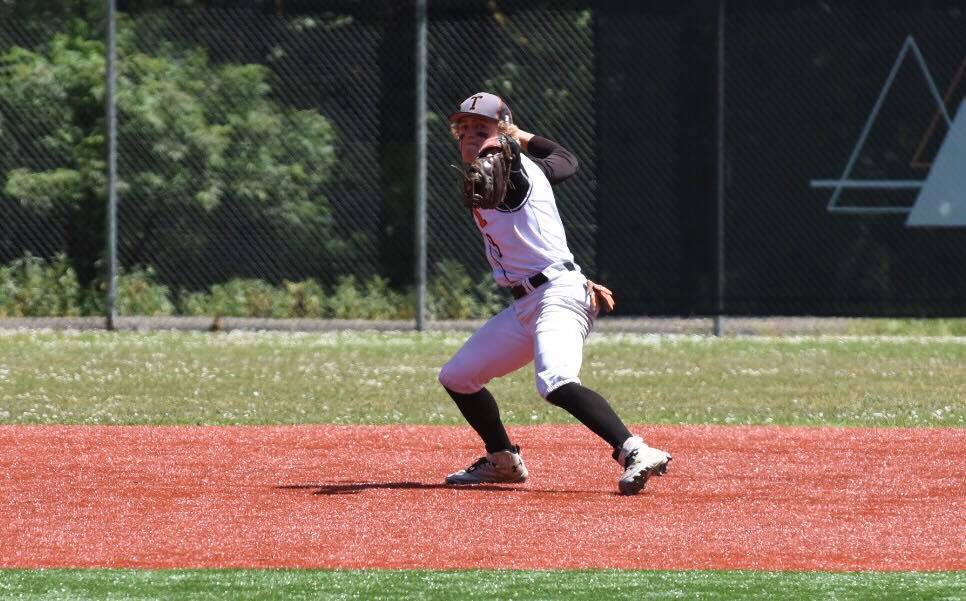 Taft, ranked No. 1 in the state virtually the entire season, took a 3-1 lead in the bottom of the second and never looked back behind King, who shut out the Eagles the rest of the way.
"Tough defensive play makes it tough on an offense to get a rally going," Salsbery said. "Caleb did a great job of keeping guys guessing at the plate and our defense did its thing when it need to."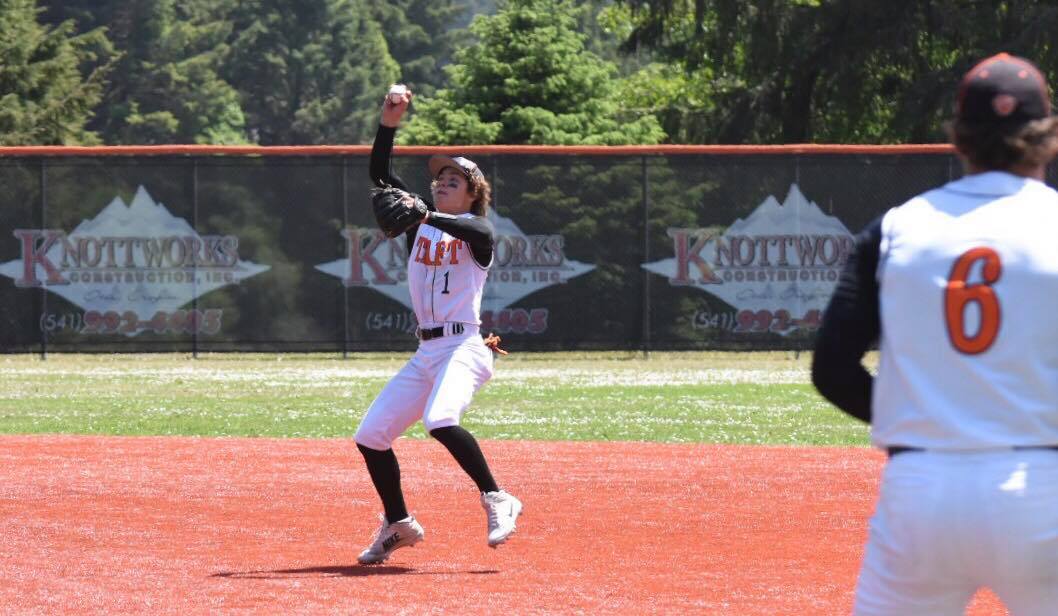 Taft scored a run in the fourth inning and another in the sixth to culminate the scoring behind King, a first-team All-State pitcher last season who came on to finish off the Eagles by striking out the side in the seventh for the complete-game win.
Junior catcher Coy Aschenbrenner had two of the Eagles' three hits off of King. Senior right-hander Chris Bathke suffered the loss despite striking out 11 in 5 2/3 innings.
"Caleb threw outstanding and our defense was awesome," senior first baseman Jack Stempel said. "Eli was a wall behind the plate."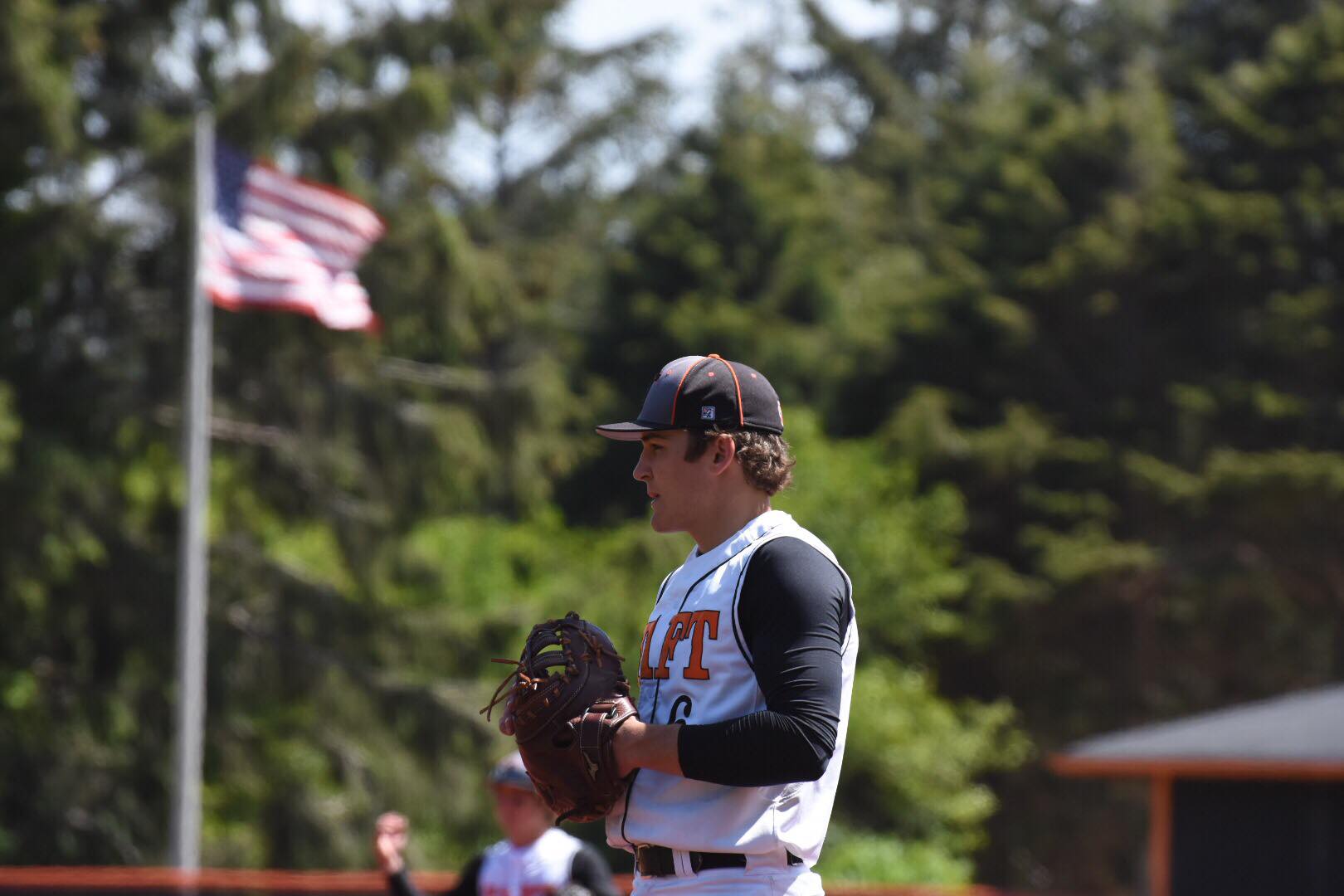 The regular-season conference champion Tigers stole five bases and got doubles from Stempel, Salsbery and Jones. Salsbery and DeMello had one RBI each, while sophomore right fielder Trenton Fisher also scored a run for the Tigers.
"We have been able to make plays when we needed to and got some timely hits," Hilgers said. "We still have some work to do at the plate with our approach."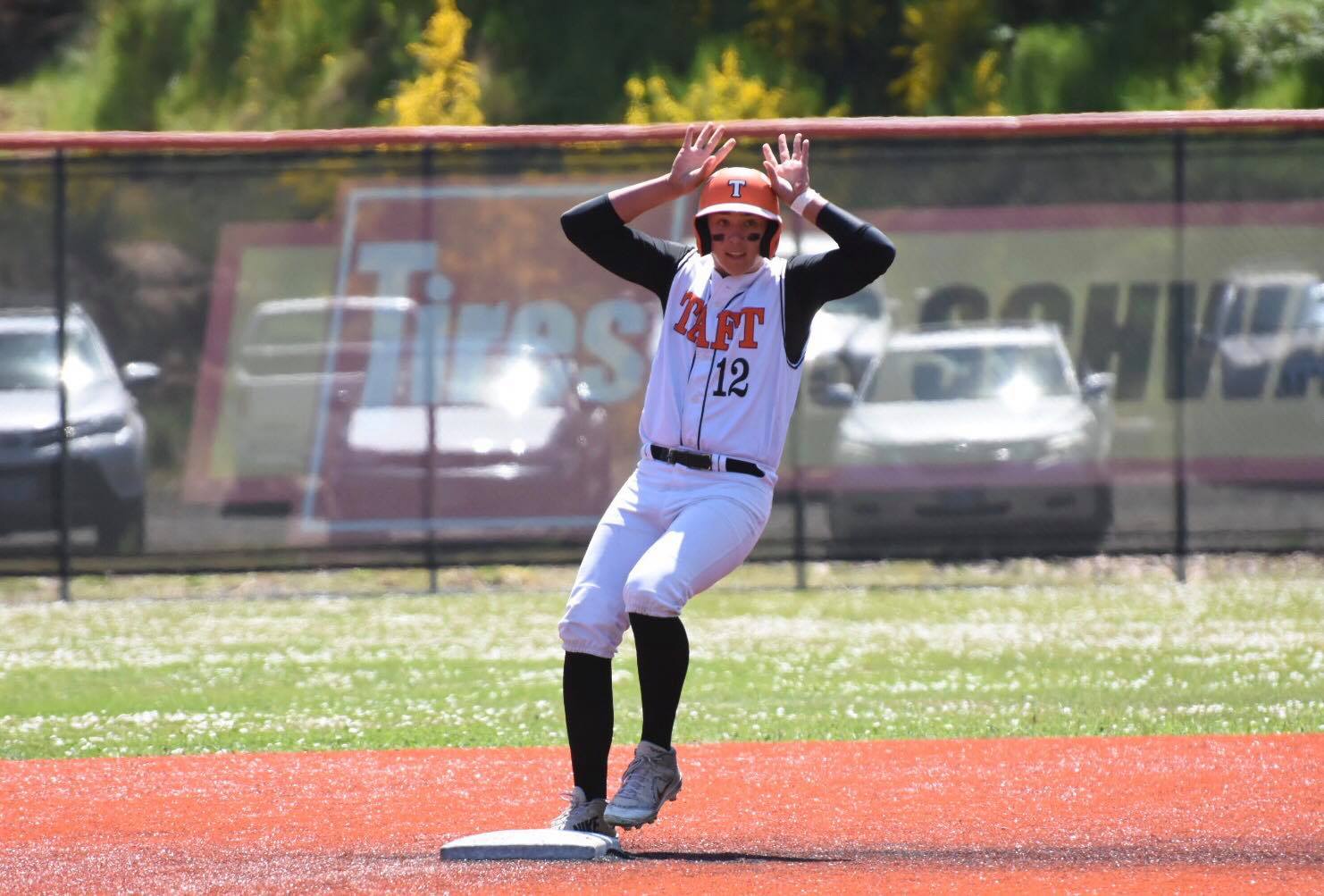 Taft, seeded ninth last season, defeated Rainer 8-1 on the road to reach the State tournament quarterfinals, but lost 23-11 at top-seeded Stanfield/Echo in its quest to secure a semifinal matchup with eventual State champion St. Mary's, Medford.
"This win definitely feels good, but we're far from done," Salsbery said. "There's a lot of business to take care of."
"We can let the win sink in over the weekend, but we have more work to do come Tuesday," King said.
This year's Tigers have assumed the favorite's role for the State title by going 12-0 in the regular season and outscoring their 28 opponents 284-76 and league foes 156-8.
"We're pretty happy with the win, but we can't be satisfied," Hilgers said. "Someone is going to be coming to our yard Tuesday looking to beat us."
Taft 5, Joseph/Enterprise/Wallowa 1
JOSEPH               AB  R  H BI 
Chris Bathke          3  1  0  0
Gus Ramsden           2  0  0  0
Zeb Ramsden           3  0  1  1
Rylie Hayward         3  0  0  0
Christopher Nobles    2  0  0  0
Flynn Nave            3  0  0  0
Dylan Staigle         2  0  0  0
Daniel Delancy       0  0  0  0
Coy Aschenbrenner     3  0  2  0
David Salim           3  0  0  0
TOTALS               24  1  3  1 
TAFT                  AB  R  H BI
Josh Salsbery         2  2  2  1
Eli DeMello           2  0  0  1
Caleb King            3  0  0  0
Jack Stempel          2  0  1  0
Cody Knott            4  0  1  0
Kam Kessler           3  0  0  0
Tyee Fisher           3  0  1  0
Caleb Jones           3  2  1  0
Trenton Fisher        3  1  1  0
TOTALS               25  5  7  2
JOSEPH                        100 000 0 — 1
TAFT                             120 101 x — 5
LOB–JOSEPH 6, TAFT 9. ERR–Chris Bathke (2). 2B—Coy Aschenbrenner, Josh Salsbery, Jack Stempel, Caleb Jones. SACF–Eli DeMello. SB–Josh Salsbery, Caleb King, Eli DeMello, Cody Knott, Jack Stempel.
JOSEPH                          IP    H    R   ER   BB   SO   HR
Chris Bathke (L)               5.67    7    5    3    3   11    0
Gus Ramsden                    0.00    0    0    0    3    0    0
Trace Evans                    0.33    0    0    0    0    0    0
TAFT
Caleb King (W)                 7.00    3    1    1    4   10    0
PB–Zeb Ramsden (5). BB–Gus Ramsden, Daniel Delancy, Christopher Nobles, Chris Bathke, Josh Salsbery (2), Caleb King, Eli DeMello, Jack Stempel (2).