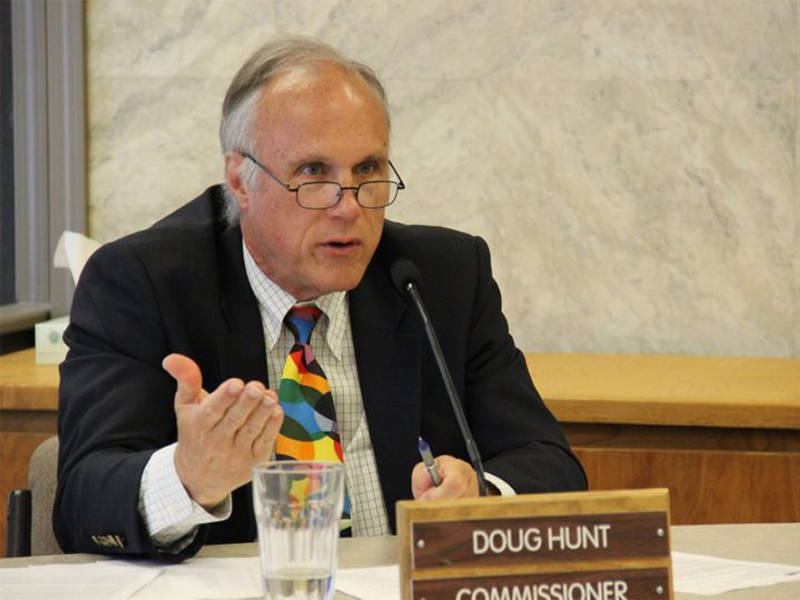 Lincoln County Board of Commissioners chairman Doug Hunt has been elected vice-chair of the CIS Insurances Services Board of Trustees.
"CIS helps rural counties and that's near and dear to my heart," Hunt said in a phone conversation last week.
Salem-based CIS (Citycounty Insurance Services) was founded in 1981 with the mission of providing comprehensive insurance services to Oregon cities, counties and public entities.
Hunt's participation on the Board allows Lincoln County a voice in the administrative body that shapes CIS policy and services provided to all members. Hunt has served on the board for the last two years and will now assume a leadership role.
CIS supports 98 percent of cities and over 78 percent of counties in Oregon with at least one type of coverage.
"I am excited and honored by the selection by my board peers to serve as vice chair of CIS," Hunt said. "CIS provides critical insurance services allowing cities and counties to effectively manage risk and assuring sound use of taxpayer dollars."
CIS was formed by the League of Oregon Cities and the Association of Oregon Counties to meet the risk management and employee benefit needs of Oregon cities, counties and other eligible local governments.
Hunt is one of two county commissioners who serve on the board of 10, and as Vice-Chair he could be elected as board chair in 2020.
The reasons underlying CIS's founding go back to the late 1960s, when large commercial insurers stopped offering coverage to cities and counties across the United States. The League of Oregon Cities and the Association of Oregon Counties responded to the crisis by collaboratively establishing the aptly named Citycounty Insurance Services.
Learn more about CIS: