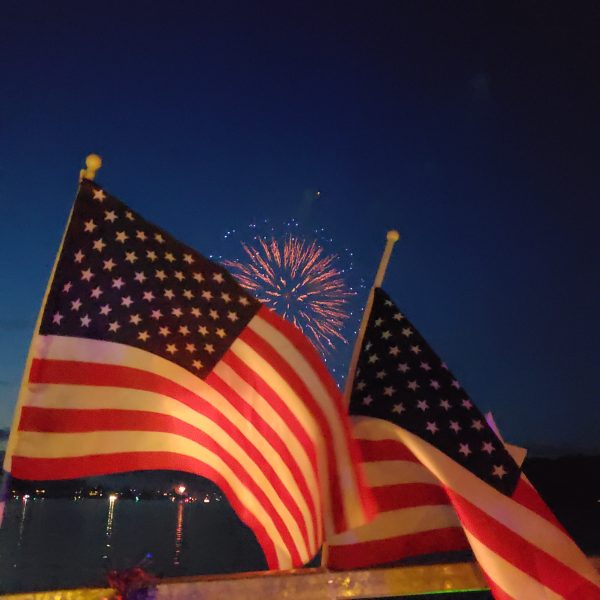 From the Devils Lake Neighborhood Association (DLNA),

"The Devils Lake Neighborhood Association board has decided to once again proceed with our annual fireworks display on Devils Lake.

The location of the display will be similar to the last two years as it maximized the viewing available from shore, details can be found in our Fireworks Safety Plan.

Please note that the display will not be visible from Regatta Park, but Brown Bear State Park and Sandpoint Park should prove to be good locations to enjoy the show.
This is the time of year we ask for donations to fund our show. This year we need to raise $18,000, follow this donation link,
Donate to firework fund here to contribute.
It's never too early to help us meet our goal. The safe and sane way to enjoy the Independence Day holiday is to enjoy the best fireworks show in town on Devils Lake."