Tilly Miller with the Lincoln City Food Pantry accepted numerous donations from the public and local businesses Thursday as part of a Lincoln City Community Days drive to raise food and money for families in need.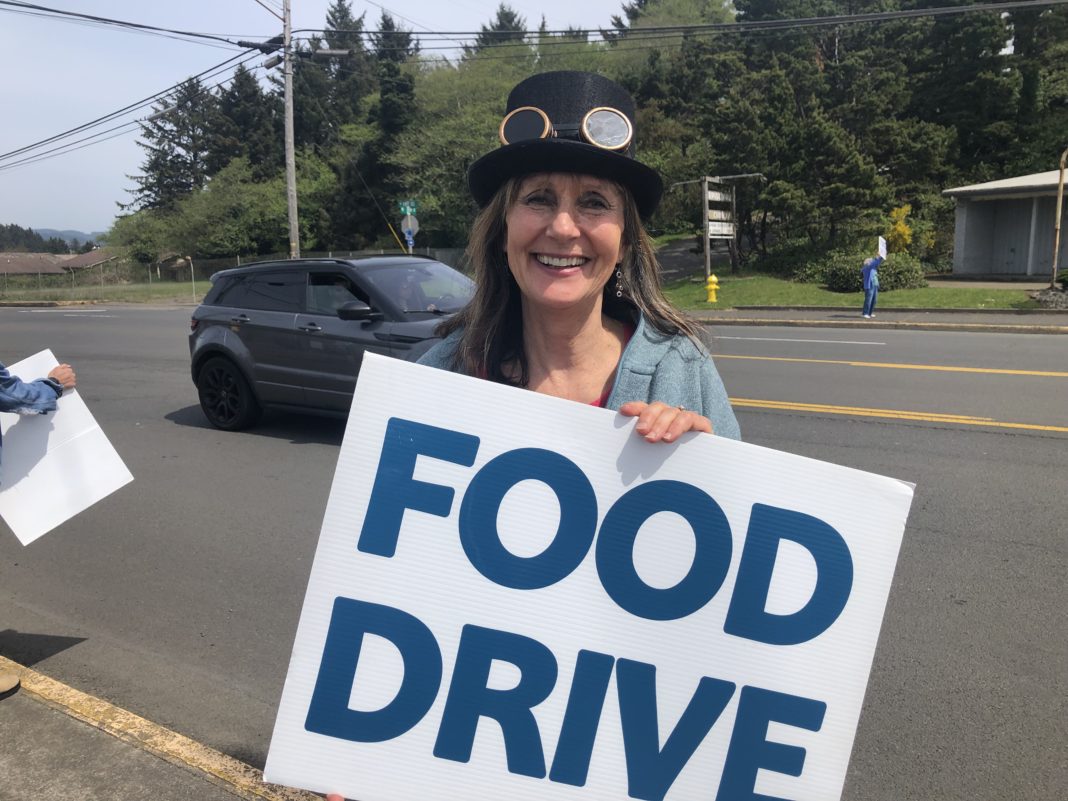 "This is for people that are needing emergency food," Miller said. "There are a lot of families that are struggling to make ends meet that need help, so we try to provide for them, and this goes a long way towards that."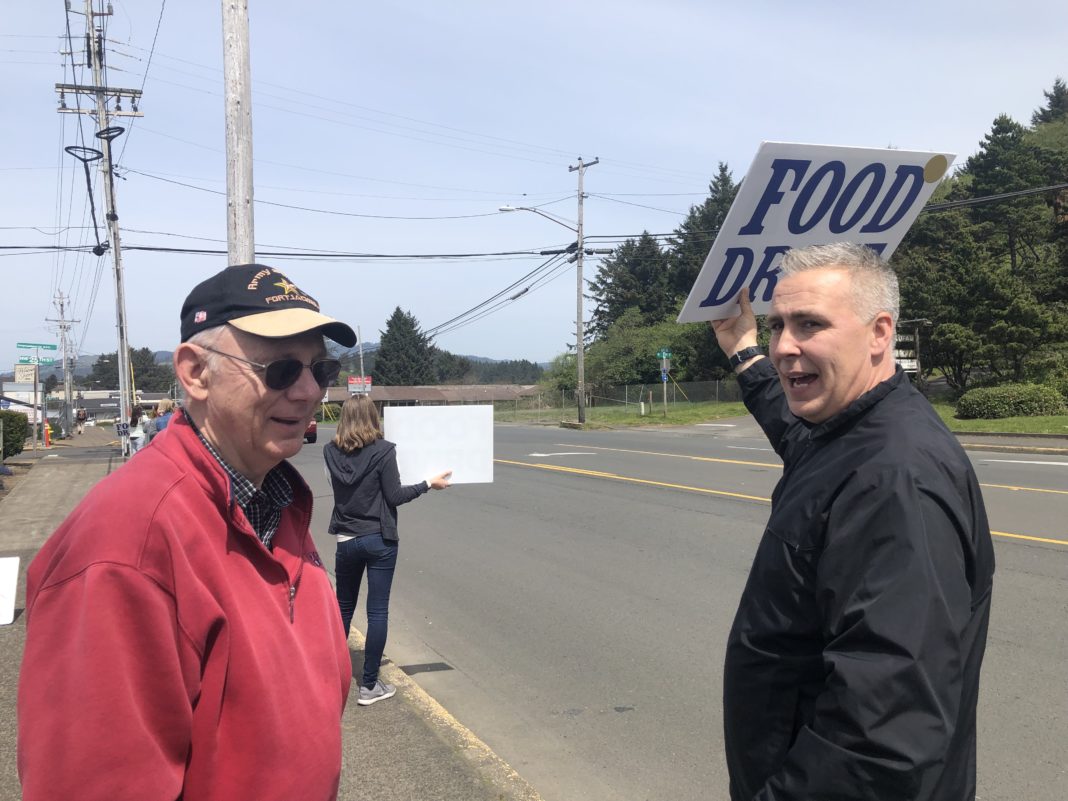 Roger Robertson, organizer of the food drive, said the event began as a fundraiser for the Taft High music program and over the years has turned into the food drive.
"Chinook Winds handed us a thousand dollars this morning," Robertson said. "Kenny's IGA provided the facilities for us to use and, of course, brought over all kinds of stuff for us."
Lincoln City Mayor Dick Anderson, along with fellow councilors Mitch Parsons, Rick Mark and Diane Kusz, did their best to flag down traffic in an attempt to raise funds.
Dave Price and Estle Harlan with Rotary Club of Lincoln City presented a check for $1,000 to Miller and her organization.
Young Professionals of Lincoln City held signs to get the cars passing by on Highway 101 to stop and donate to the cause.
Mo's manager Bob Scull held a sign and let everyone know Mo's would be matching donations dollar-for-dollar for an hour during the drive.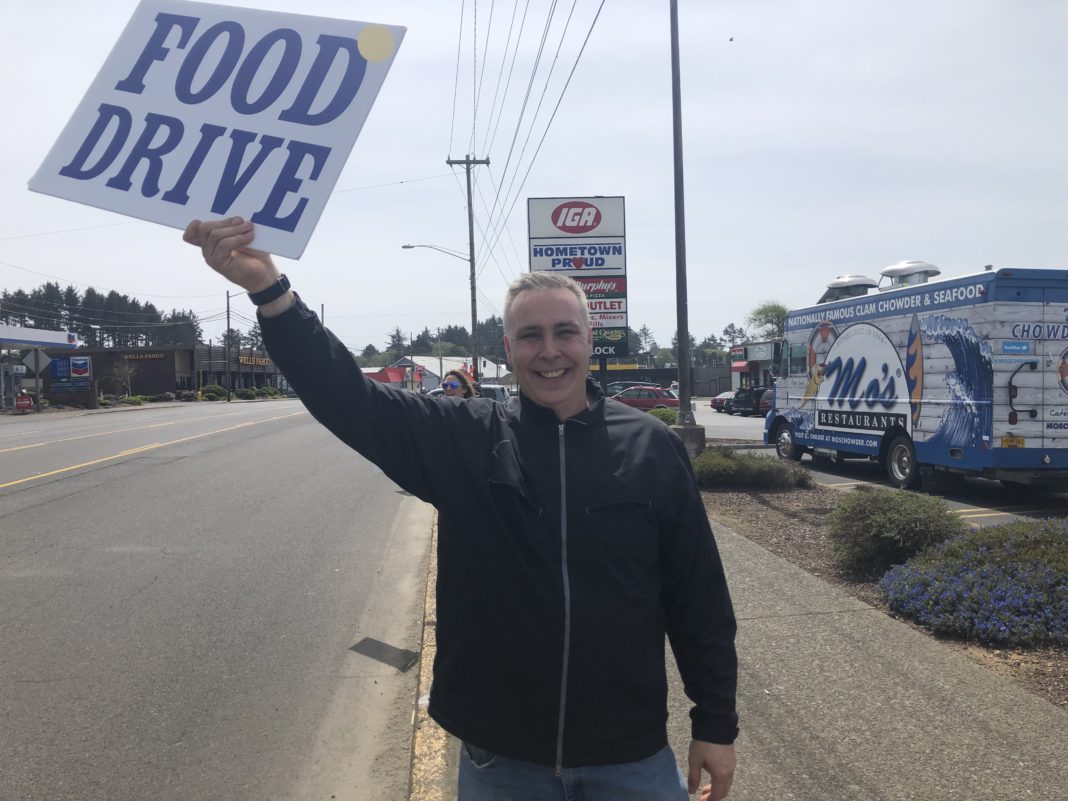 Lincoln City Community Days is an annual event that brings residents together with events and activities.
The Lincoln City Food Pantry is part of the Oregon Food Bank and welcomes residents of Lincoln City, Roads End, Neotsu, Otis, Rose Lodge, Gleneden Beach and anywhere in between.