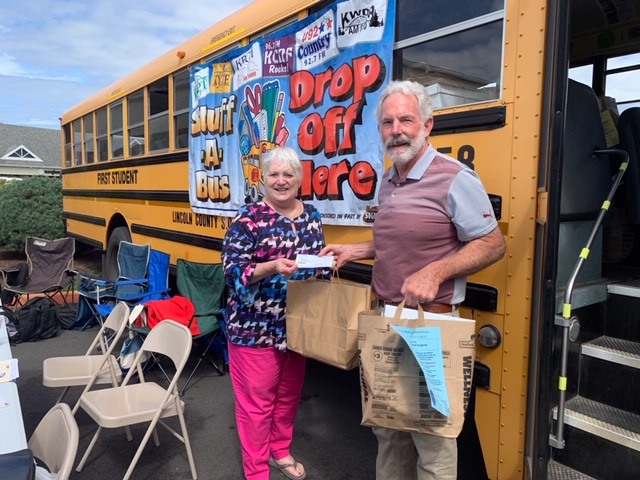 Lincoln City's annual Stuff-A-Bus campaign netted a record $25,000 to support local schools and students Friday.
"Stuff-A-Bus 2019 raised $24,976 in cash, school supplies, clothing and food. Largest collection in 21 years," said Roger Robertson, who helps organize the annual event.
Stuff-A-Bus officials beat their goal of $20,000 raised last year.
The bus arrived at Lincoln City Outlets, 1500 SE East Devils Lake Rd, at 7 a.m. Aug. 30 and accepted donations until 7 p.m.
The school supply fundraiser is organized by Business for Excellence in Youth, a Lincoln City nonprofit.