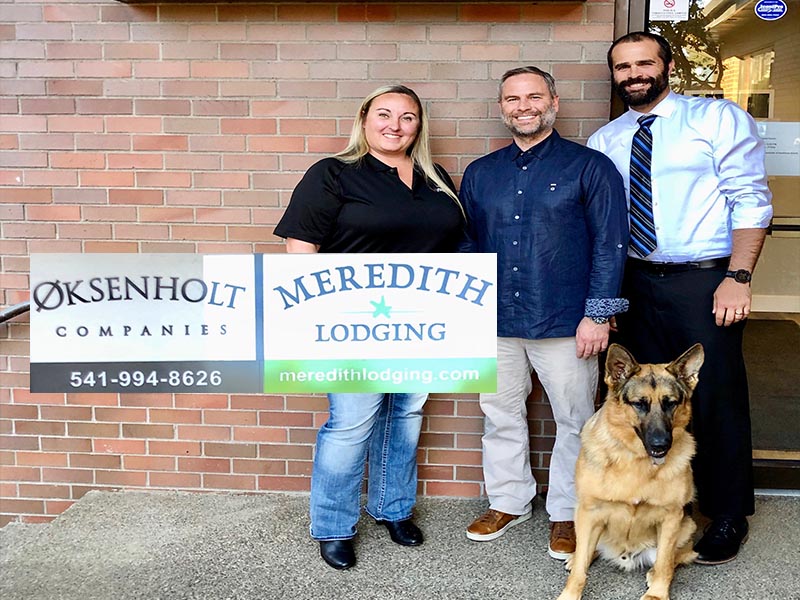 Two local businesses have joined forces to help achieve a fundraising goal of $75,000 for the Lincoln City Police Department's startup K9 program.
Meredith Lodging and Oksenholt Capital are matching up to $10,000 in donations until the end of the year to reach the $75,000 goal, $55,000 of which has already been received.
"The entire city benefits from this important program and we want to encourage the community to donate between now and the end of the year," Vice President of Operations for Meredith Lodging Aaron Linfoot said. "Meredith Lodging is committed to investing in the success of the communities where our employees live and work, and where our Meredith Lodging Owners have homes."
LCPD will use money raised to provide K9 handler training and certification, equipment, transport and a kennel.
LCPD will be training a patrol K9, which differs from a drug detecting K9 in that it can do more, like catch fleeing suspects, recover evidence and crowd control.
"We are honored to join Meredith Lodging in matching community donations between now and December 31st to get this project to the finish line," Oksenholt Capital CEO Jon Oksenholt said. "The police work hard to keep our communities safe. Statistics show the need for and benefit of a police department utilizing a K9 Unit to help reduce crime. In addition, numerous studies show the positive impact a K9 Unit brings to the police force."
Currently the LCPD depends on the Lincoln County Sheriff's Office for K9 related activities.
"We are grateful to Oksenholt Capital and Meredith Lodging for stepping in to help us get to the finish line on funding this project," said Officer Holly Blakely, who is spearheading the project. "This project kicked-off last February and we are thankful for the community support we have received so far. We have $20,000 left to go and with this generous donation and match, Oksenholt Capital and Meredith Lodging will help us get there much faster."
Donations can be made in person at the police station, via email at [email protected], by visiting the project's website at https://lincolncityk9.com or by the GoFundMe page: https://www.gofundme.com/lincoln-city-k9-program-fund .
Oksenholt Capital is the private investment arm of The Oksenholt Family of Companies with a focus on real estate investments and development. 
Meredith Lodging offers a wide selection of Oregon Coast vacation rentals as well as Bend, Sunriver and Central Oregon vacation rentals.