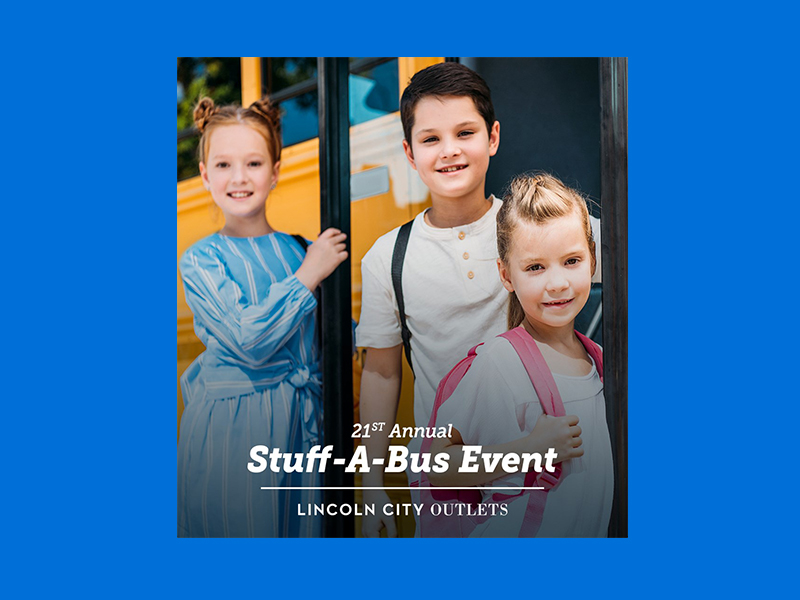 Lincoln City Outlets is hosting the 21st Stuff-A-Bus event to support Lincoln City schools and students, 7 a.m.-7 p.m. Friday, Aug. 30.
The school supply fundraiser is organized by Business for Excellence in Youth, a Lincoln City nonprofit.
The community is encouraged to pick up bags organized by grade at multiple locations around Lincoln City including:
Lincoln City Gifts
Old Navy
Maidenform
Columbia
Copper Hill Pizza
Oregon Coast Bank
Stuff-A-Bus raised over $20,000 in supplies for students last year and representatives for the program are aiming to beat that number this year.
Kitchen Collection, 1500 SE East Devils Lake Rd #206, has set aside two large boxes of kitchen supplies, valued at over $1,000, for Taft's Culinary Program to encourage their activities after winning a national competition at Walt Disney World Resort in Florida earlier this year.
The bus will arrive at Lincoln City Outlets, 1500 SE East Devils Lake Rd, at 7 a.m. Aug. 30 and will be available for stuffing until 7 p.m.
Lincoln City Outlets is sponsoring a "Stuff-A-Bus Giveaway" with a chance to win a $100 gift card, a Kelly Howard glass float, or a pair of passes to the Aerial Park at Salishan Resort. Those making donations need to present their receipts to Lincoln City Outlets Customer Services and winners are chosen weekly.