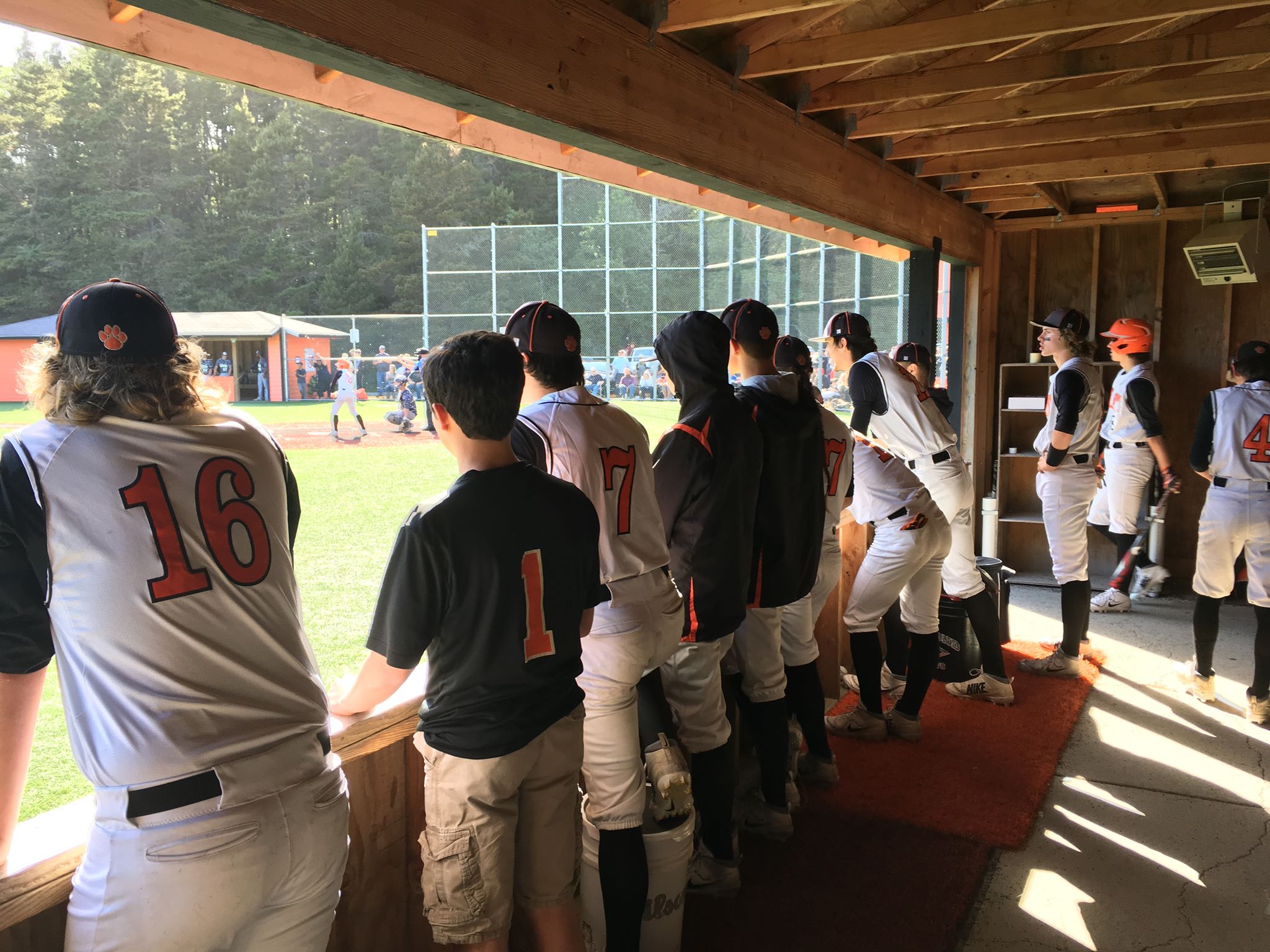 The Taft High baseball team turned the page Tuesday to find that not every story comes with a fairy-tale ending.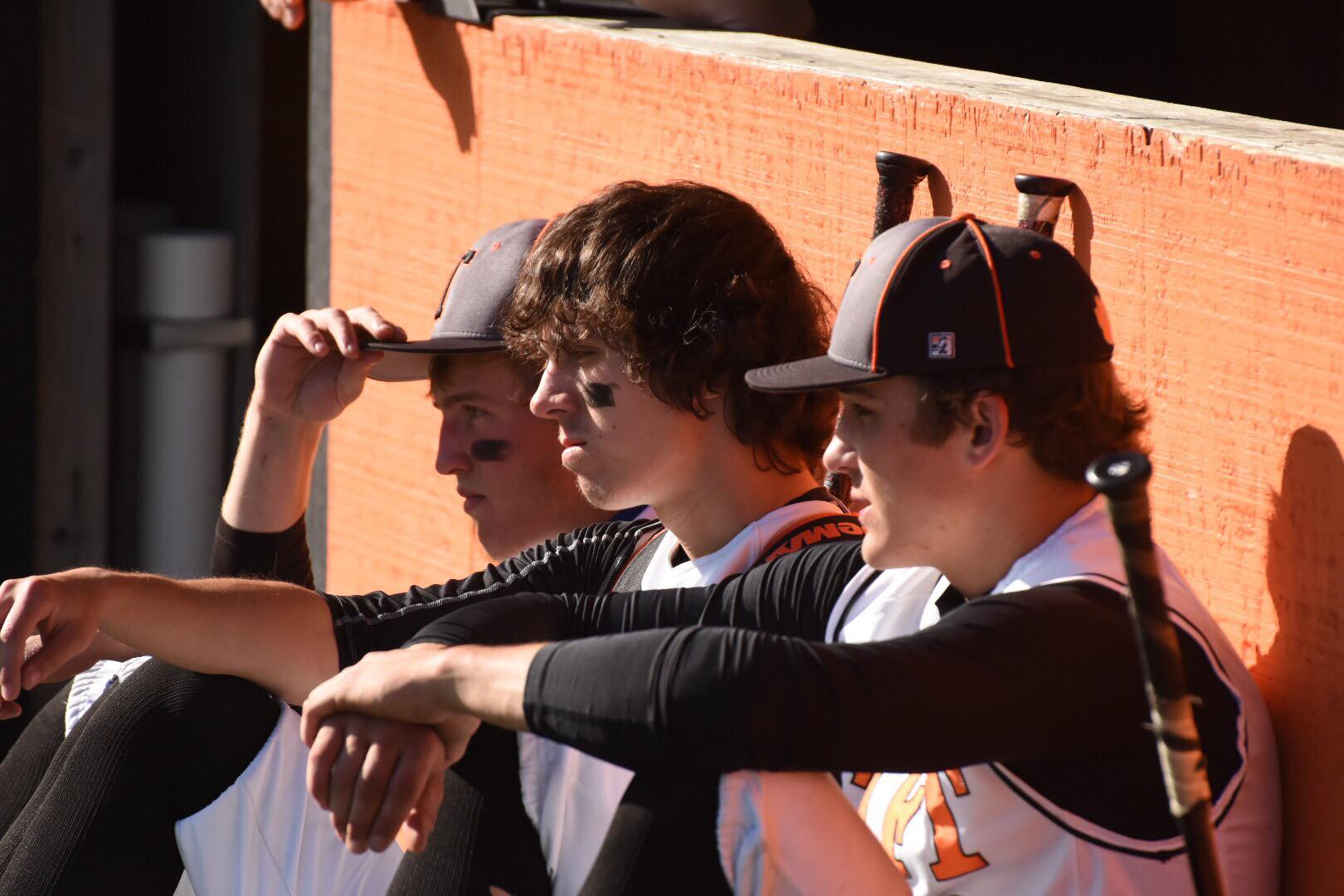 In a season of pioneering achievements at the plate, on the mound and in the record book, the Tigers' gripping scripture of small-school baseball lore came to a tumultuous conclusion in an 8-6 home defeat to La Pine in the semifinals of the OSAA State Baseball Championships.
Just a victory away from an appearance Friday in the State title game in Keizer, the top-seeded Tigers surrendered three runs in the first inning and couldn't recover in a showdown of the two most dominant teams in the Class 3A ranks.
"It sucks that it had to end this way, but it is what it is," senior starter Jack Stempel said. "We are the first team in Taft baseball history to do a lot of things we accomplished this year, and that is very memorable. I love all of this team like my family."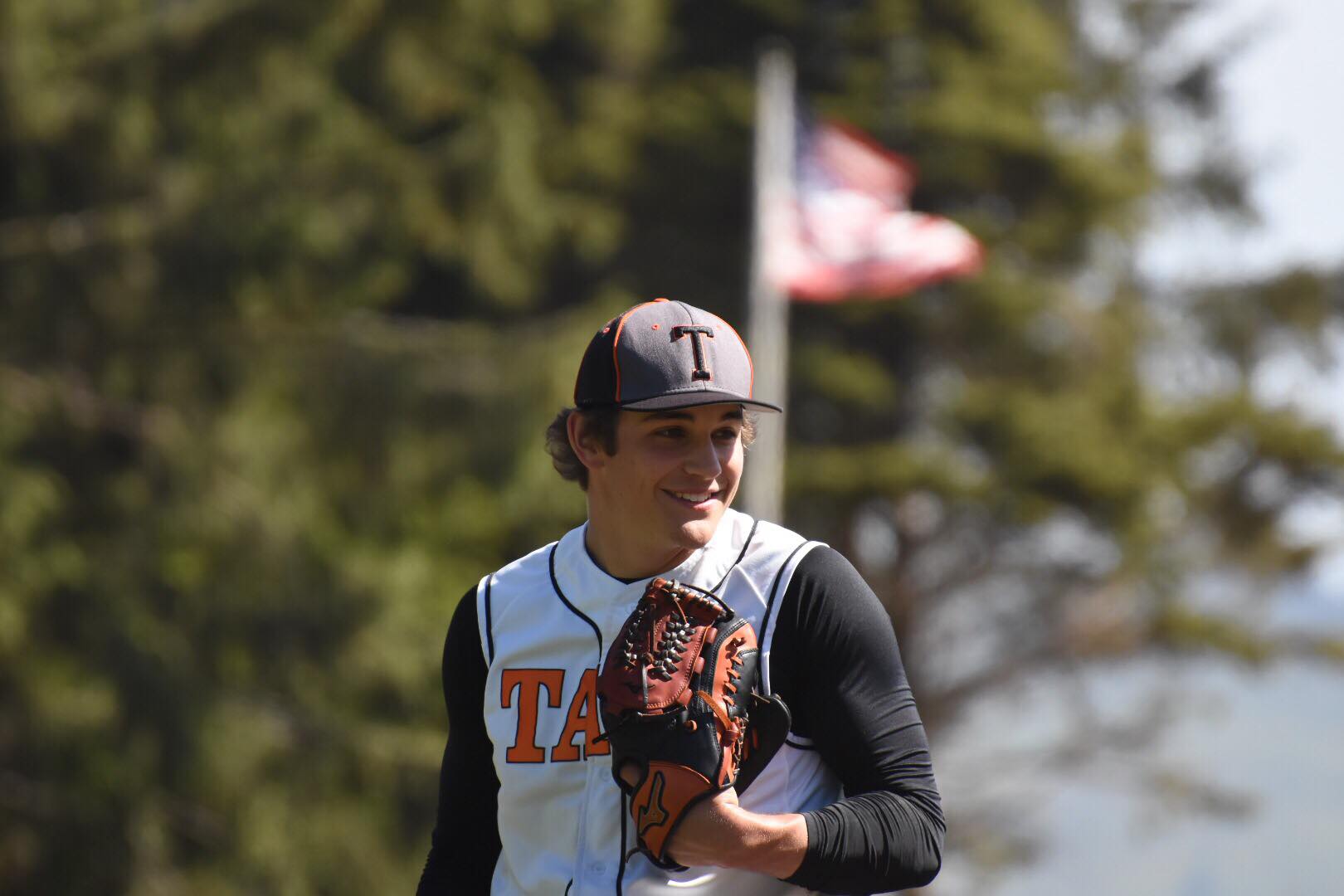 Fourth-seeded La Pine (23-4, 11-1 Mountain Valley) will play 10th-seeded Horizon Christian, Tualatin (20-7, 7-5 West Valley), a 5-1 winner over third-seeded Santiam Christian (20-9, 9-3 West Valley) for the title Friday afternoon at Volcanoes Stadium.
Undefeated West Valley regular-season champion Taft (12-0) concluded its season 24-4, with two of the losses coming to the Hawks, winners of the Mountain Valley regular-season title. La Pine defeated Taft 8-5 on March 27.
"I felt like we did a good job of battling them," Taft coach Matt Hilgers said. "We didn't have our best stuff today, and made some mistakes we don't normally make that cost us some runs. It's the game of baseball, and momentum can change with one pitch. We saw it go back and forth today, and we were two hits away from tying the game. Unfortunately, that didn't happen."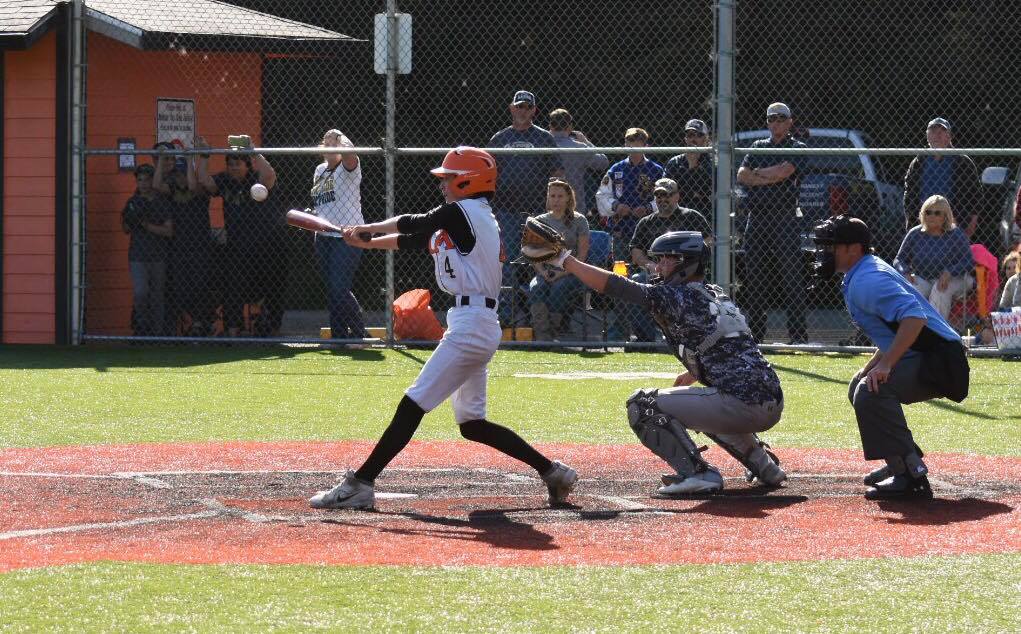 The Hawks jumped on top with three runs in the first off Stempel before the Tigers went quietly in their half of the inning.
After silencing La Pine in the top of the second, junior third baseman Kam Kessler scored Stempel with the Tigers' first run before scoring on a passed ball to make it 3-2.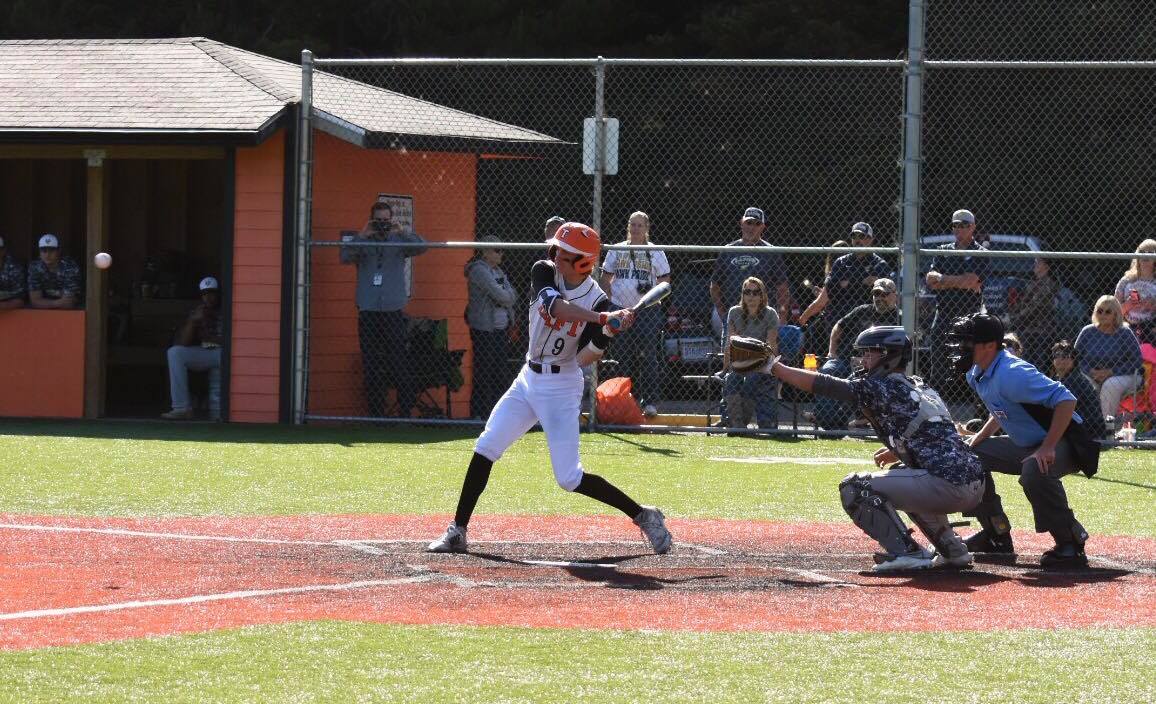 After the Hawks went up 5-2 with runs in the third and fourth innings, sophomore designated hitter Caleb Jones walked to lead off the fifth, moved to second on a sacrifice, and came around to score to trim the lead to 5-3. However, La Pine scored three times in the seventh to build an 8-3 advantage.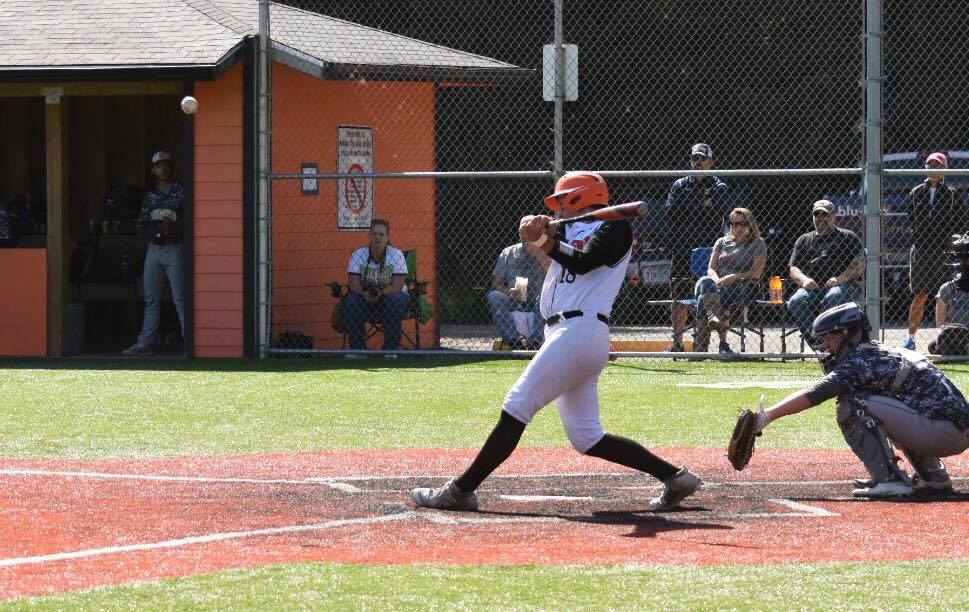 After Jones and senior shortstop Josh Salsbery reached with base hits in the bottom half of the inning, sophomore catcher Eli DeMello bunted to score two runs on a throwing error at first. Down 8-5, junior second baseman Cody Knott cut the margin to two by driving in DeMello, but that was all the scoring the Tigers could muster.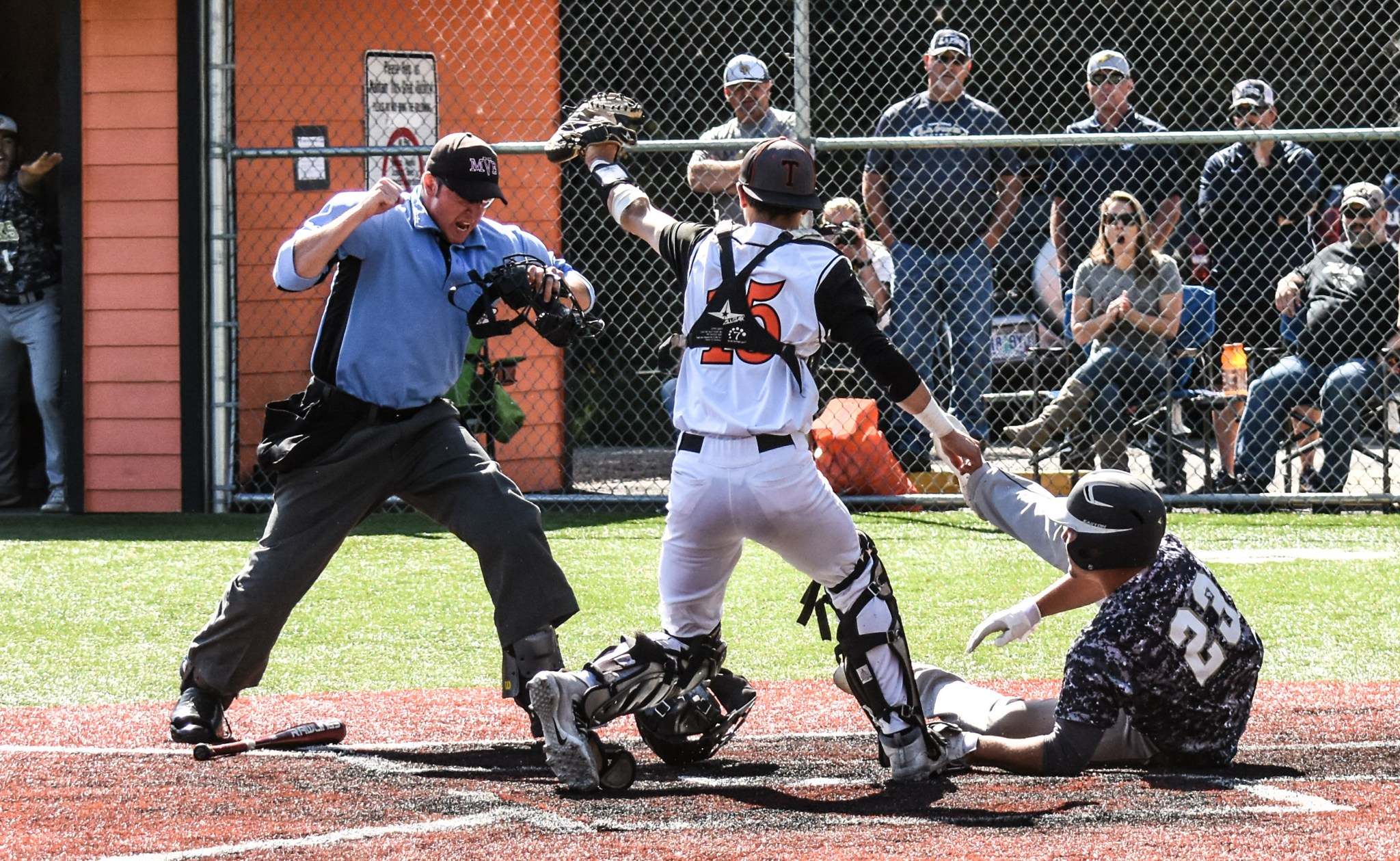 Senior left-hander Jake Farnsworth struck out nine in going the distance for the win for the Hawks. Farnsworth and his younger brother, freshman Alex, had two hits each and scored twice apiece for La Pine.
Salsbery and Knott had two hits each for Taft, while Jones scored two runs.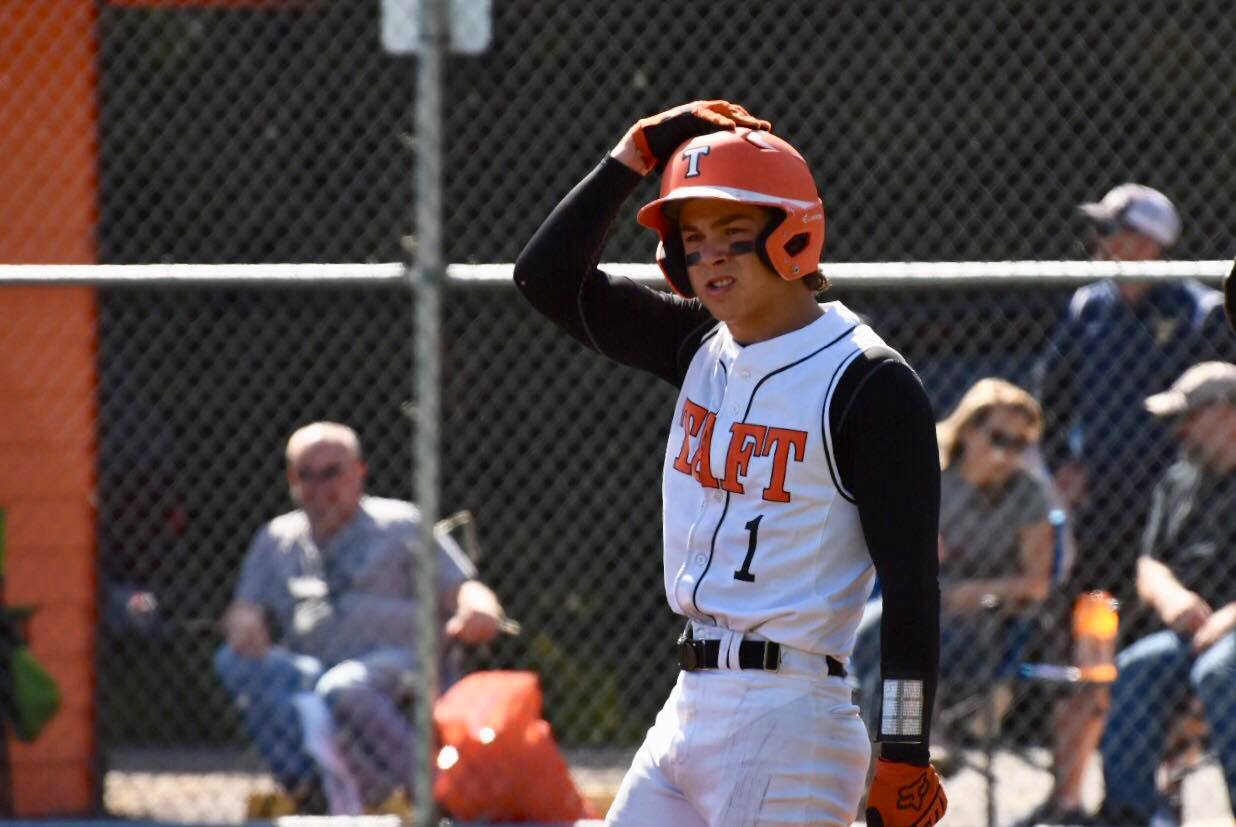 "Everybody wants to win their last game of the year," Hilgers said. "We were close to giving ourselves a chance to do that, but didn't make it over the hump today."
The game pitted the two most dominant teams in small-school Oregon baseball. Taft, ranked first virtually the entire season, entered the game with a 284-76 scoring advantage over the opposition, with the Hawks not far behind at 259-99.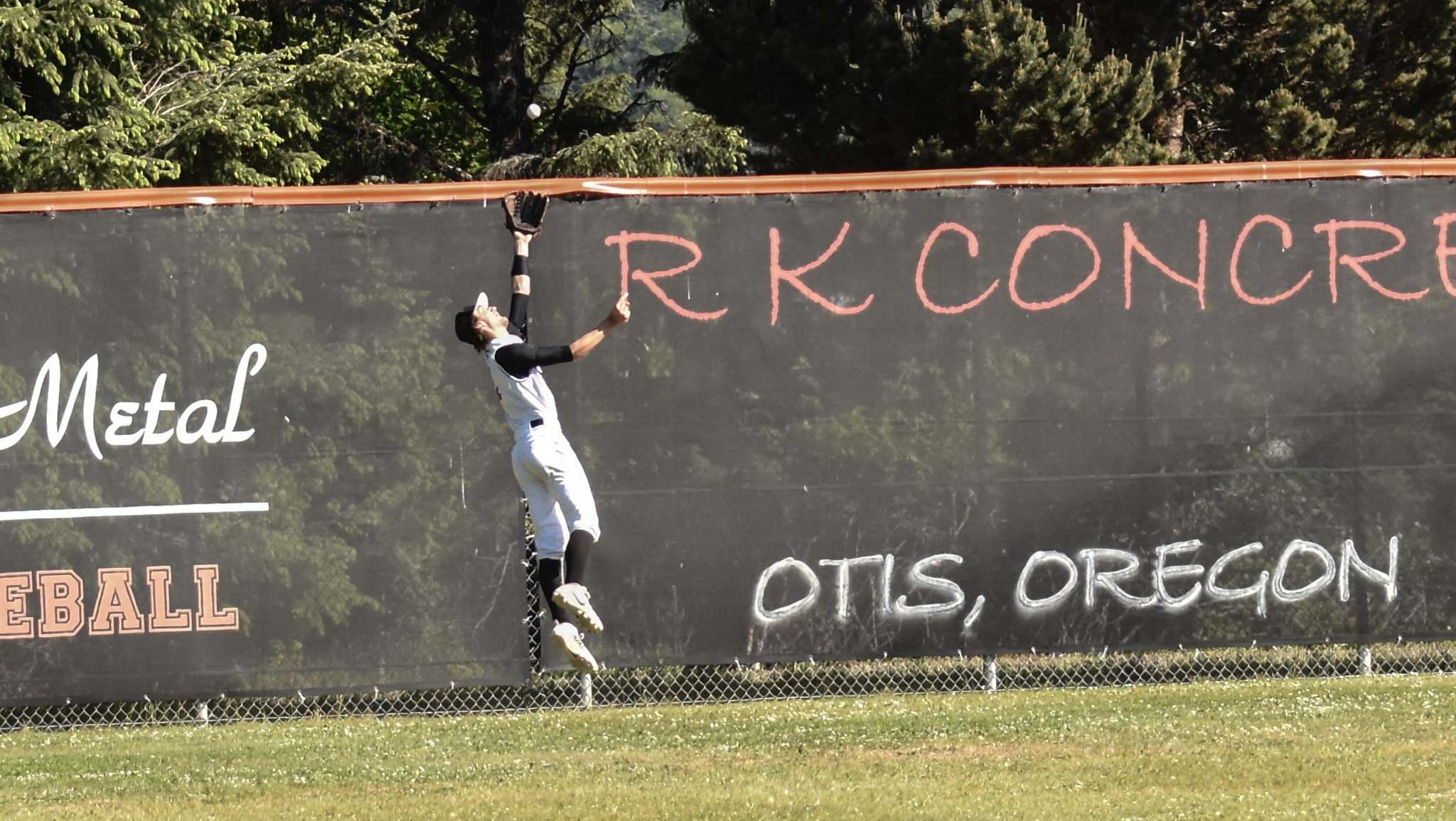 "We had an amazing season that these kids should be proud of," Hilgers said. "I know the two coaches [Hilgers and assistant Jason King] are proud of the season that these gentlemen put together. We had a season that no other baseball team at Taft has had – 24 wins and the No. 1 team in the state for most of the year is something to be proud of. I'm proud and happy to have been given the opportunity to coach each and every one of these kids."
The Tigers, behind senior tri-captains Caleb King, Salsbery and Stempel — reached the semifinals with 9-2 and 5-1 home victories over Clatskanie and Joseph/Enterprise/Wallowa. La Pine defeated 13th-seeded Vale 18-4 and fifth-seeded Pleasant Hill 5-4 to advance.
"The seniors — Josh, Jack and Caleb — had a great year, and carried our team to this game today," Hilgers said. "I expect to see great things from all three of them."
Taft's semifinal appearance was its best in school history, according to OSAA record books. The Tigers made the State playoffs six times prior to this season, losing in sub-round play in 2010, in the first round in 1979 and 2004, and in the quarterfinals in 1968, 1978 and 2017.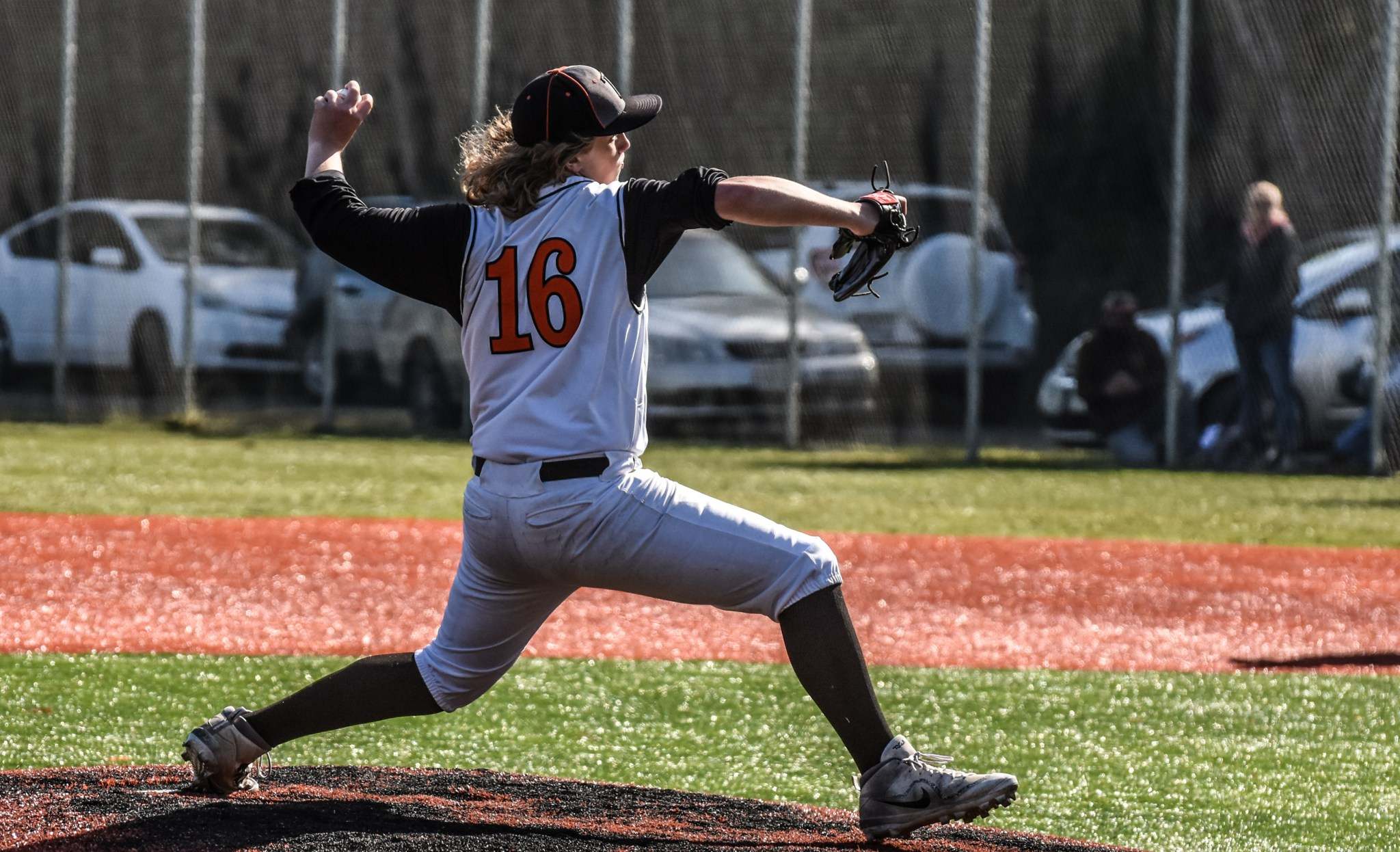 "It's been a hell of a season," Stempel said. "We all became brothers this year — brothers that we will never forget."
"It was a great year, but sure not how I imagined it ending," Salsbery said. "Not everything is picture-perfect, but I'm excited to see where these guys go in the future. It's time for me to look forward to new things. I'll always remember this team when I tell my kids about what I was able to be a part of."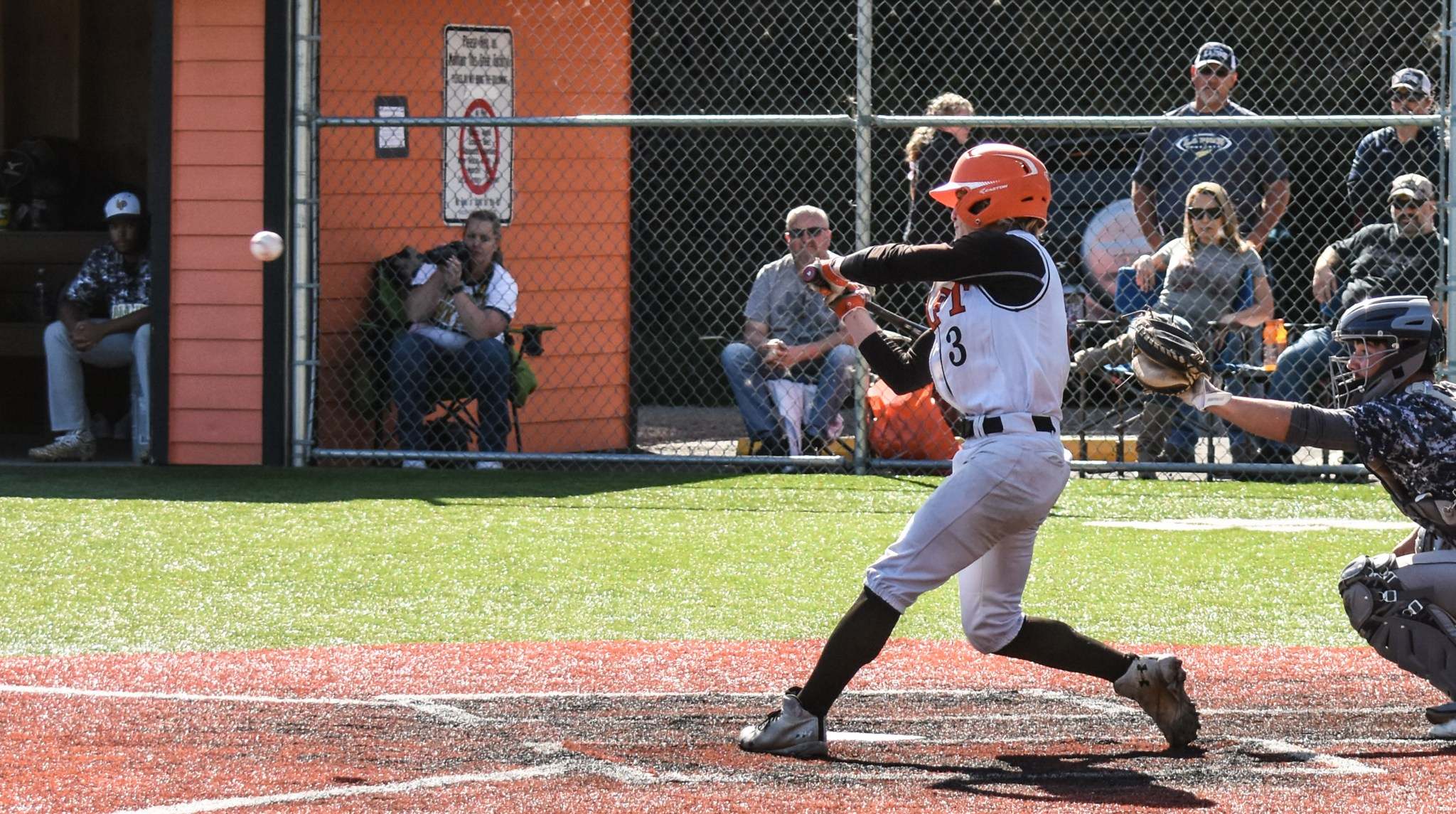 King rattled off the accomplishments:
"24-4; league champs for the first time since 1984; No. 1 seed in the bracket for the first time in program history; semifinalists for the first time in program history – it's something to be proud of," he said. "We didn't deserve to go out that way, but we did. We were a part of something special and I'll always love each and every one of these guys."
PHOTOS BY ERIC DEMELLO
La Pine 8, Taft 6
LA PINE              AB  R  H BI
Adam Plant            3  1  1  0
Alex Farnsworth       4  2  2  0
Jake Farnsworth       3  2  2  0
Wyatt DeForest        2  2  1  1
Angelo Roes           4  0  1  1
Eddie Price           2  0  1  1
Riley Pinckney        3  1  0  0
Austin McKittrick     3  0  1  1
Ben Plant             3  0  0  0
TOTALS               27  8  9  4
TAFT                 AB  R  H BI
Josh Salsbery         3  1  2  0
Eli DeMello           3  1  1  0
Caleb King            4  0  0  0
Jack Stempel          2  1  1  0
Cody Knott            4  0  2  1
Kam Kessler           4  1  0  0
Tyee Fisher           3  0  0  0
Caleb Jones           2  2  1  0
Trenton Fisher        2  0  0  0
TOTALS               27  6  7  1
LA PINE                 301 100 3 — 8
TAFT                     020 010 3 — 6
LOB–LA PINE 5, TAFT 6. ERR–Jake Farnsworth (2), Wyatt DeForest, Riley Pinckney, Tyee Fisher, Eli DeMello. 2B–Alex Farnsworth, Wyatt DeForest. HBP–Eddie Price (2), Adam Plant, Wyatt DeForest, Jack Stempel, Caleb Jones. SACB–Riley Pinckney, Trenton Fisher. SB–Alex Farnsworth, Jake Farnsworth (2), Riley Pinckney, Austin McKittrick.
LA PINE                     IP    H    R   ER   BB   SO   HR
Jake Farnsworth (W)            7.00    7    6    4    3    9    0
TAFT
Jack Stempel (L)               5.00    6    5    3    1    4    0
Bleiz Kimbrough                2.00    3    3    0    1    0    0
PB–Wyatt DeForest. BB–Jake Farnsworth, Wyatt DeForest, Josh Salsbery, Eli
DeMello, Jack Stempel.