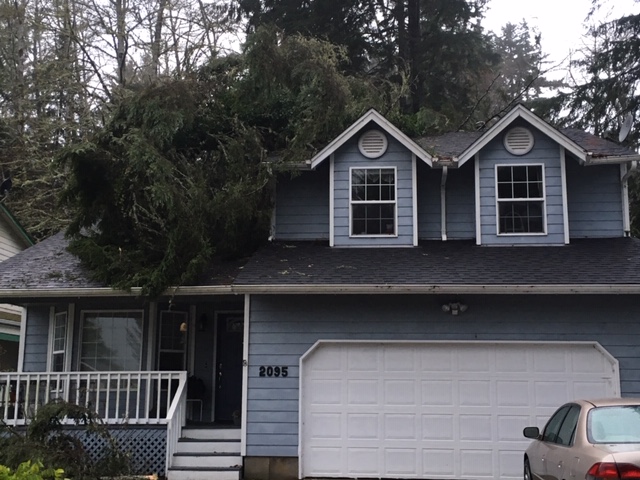 North Lincoln Fire and Rescue and Pacific Power responded at approximately 12:45 a.m Tuesday to news that high winds had blown a tree down onto the roof of a home at 2095 NE Tide Ave. in Lincoln City.
Power lines to the house were down, and initial reports stated the tree was on fire. Responding crews found no fire and the occupants uninjured.
Two occupants, including one sleeping in an upstairs bedroom where the tree crashed onto the roof, were uninjured.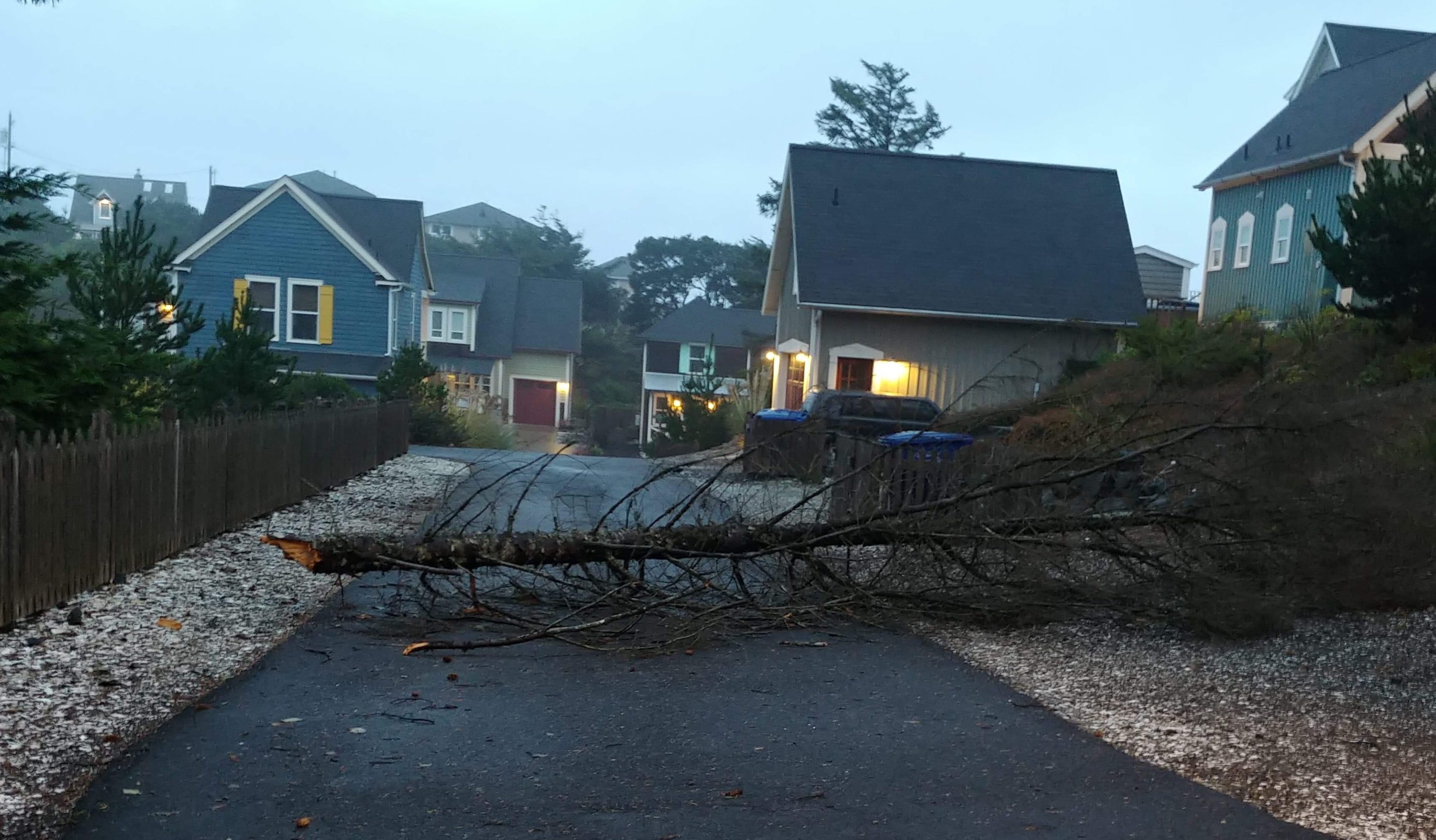 A tree (above) was also blown down at SW Coast Avenue and SW 25th Lane.
Another tree was downed at approximately 2 a.m. this morning (below) at NE 22nd Street.