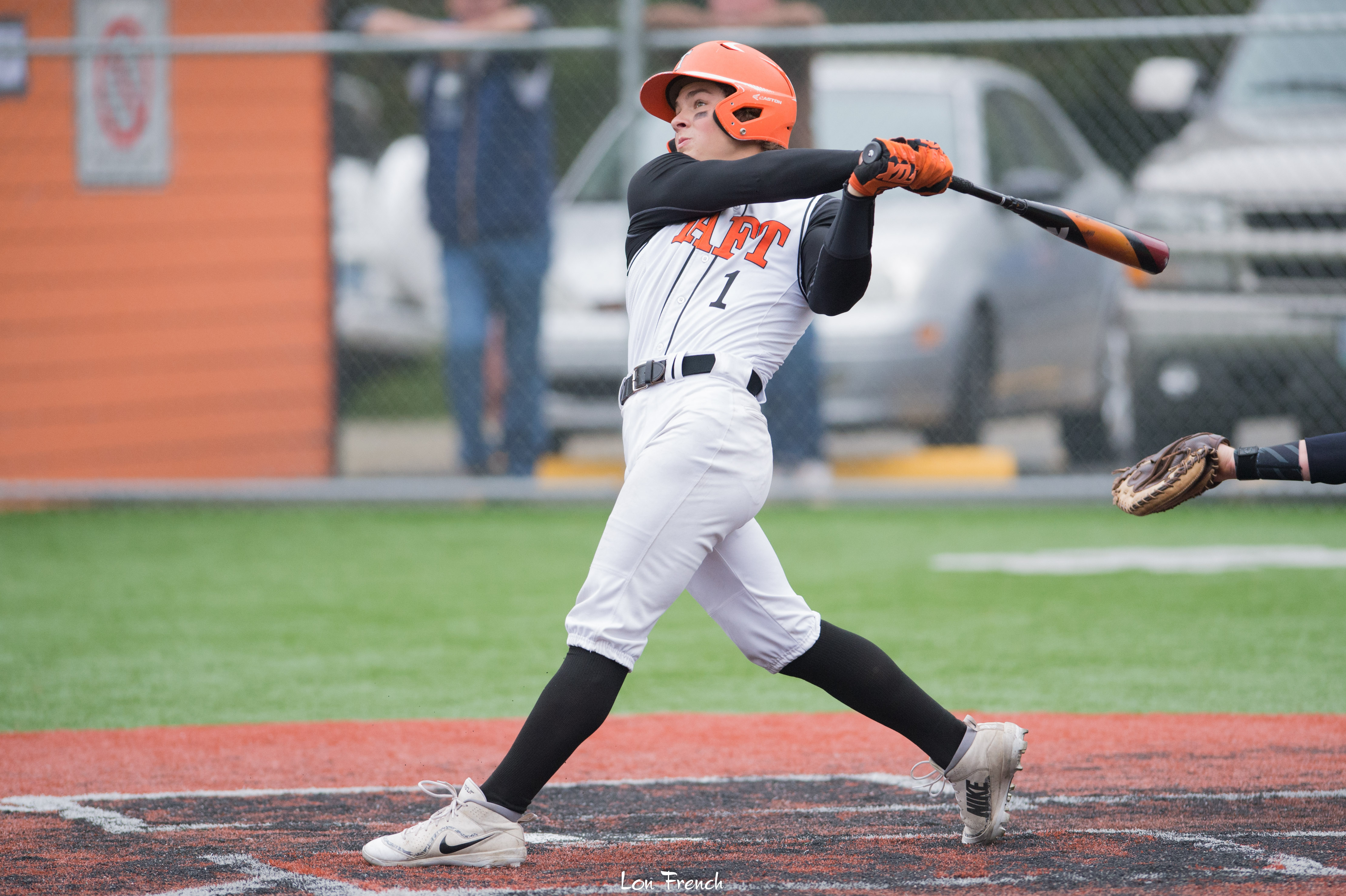 And now that world order has been restored . . .
Junior second baseman Cody Knott homered and drove in three runs in support of senior starter Jack Stempel to lead top-seeded Taft High to a 9-2 home victory over Clatskanie and into the quarterfinals of the Class 3A OSAA State Baseball Championships.
The victory got the No. 1-ranked Tigers refocused in their quest to be crowned Oregon small-school baseball champions after a dominating season of unprecedented proportions was sideswiped last week in a 9-8 league playoff defeat to Santiam Christian.
"We were glad to get the win and get back on track," Taft coach Matt Hilgers said. "It took us awhile to get going tonight. Having a week off didn't do us any favors. We need to get back to having a good approach at the plate as soon as we step into the box. We will get better tomorrow and be ready to play Friday."
West Valley regular-season champion Taft (23-4, 12-0) will host Joseph/Enterprise/Wallowa (20-6, 11-3 Old Oregon), at 1:30 p.m. Friday. The Eagles defeated Salem Academy (11-6, 7-1 PacWest) 6-3 Wednesday on the road.
"It was a great team effort all around," Taft senior shortstop Josh Salsbery said. "Everybody contributed in their own way. When that happens, there's not much to complain about. Other than the mindset to carry this into the next game, there's nothing else to look forward to other than Friday's matchup."
Knott knocked in the game's last two runs by clearing the left-field fence in the sixth behind Stempel, who struck out seven in six innings before giving way to junior Bleiz Kimbrough in the seventh.
"Offensively, we didn't step in the box with a very good approach," Hilgers said. "We battled through and had some really good at-bats and managed to score every inning but one. Defensively, we were solid and made the plays we needed to in order to win."
After Clatskanie scored one run in the top of the first, senior centerfielder Caleb King and Stempel walked before an error in right scored both for a 2-1 Taft lead.
Clatskanie, also nicknamed the Tigers, tied the game 2-2 in the top of the second, but the hometown Tigers answered with a run of their own when King scored from second on a throwing error on a grounder by Stempel.
After Clatskanie, which lost 14-3 to Taft in the regular season, left the bases loaded in the top of the third, Salsbery singled to score junior left fielder Tyee Fisher for a 4-2 advantage.
Taft scored three more times in the last of the fifth to lead 7-2 before Knott hit his second home run of the season with a runner aboard in the bottom of the sixth to culminate the scoring behind Stempel.
"It took me awhile on the mound to find the zone, but my team was backing me up in the field and at the plate" Stempel said. "Josh and Cody rolled a double play that swung the momentum our way."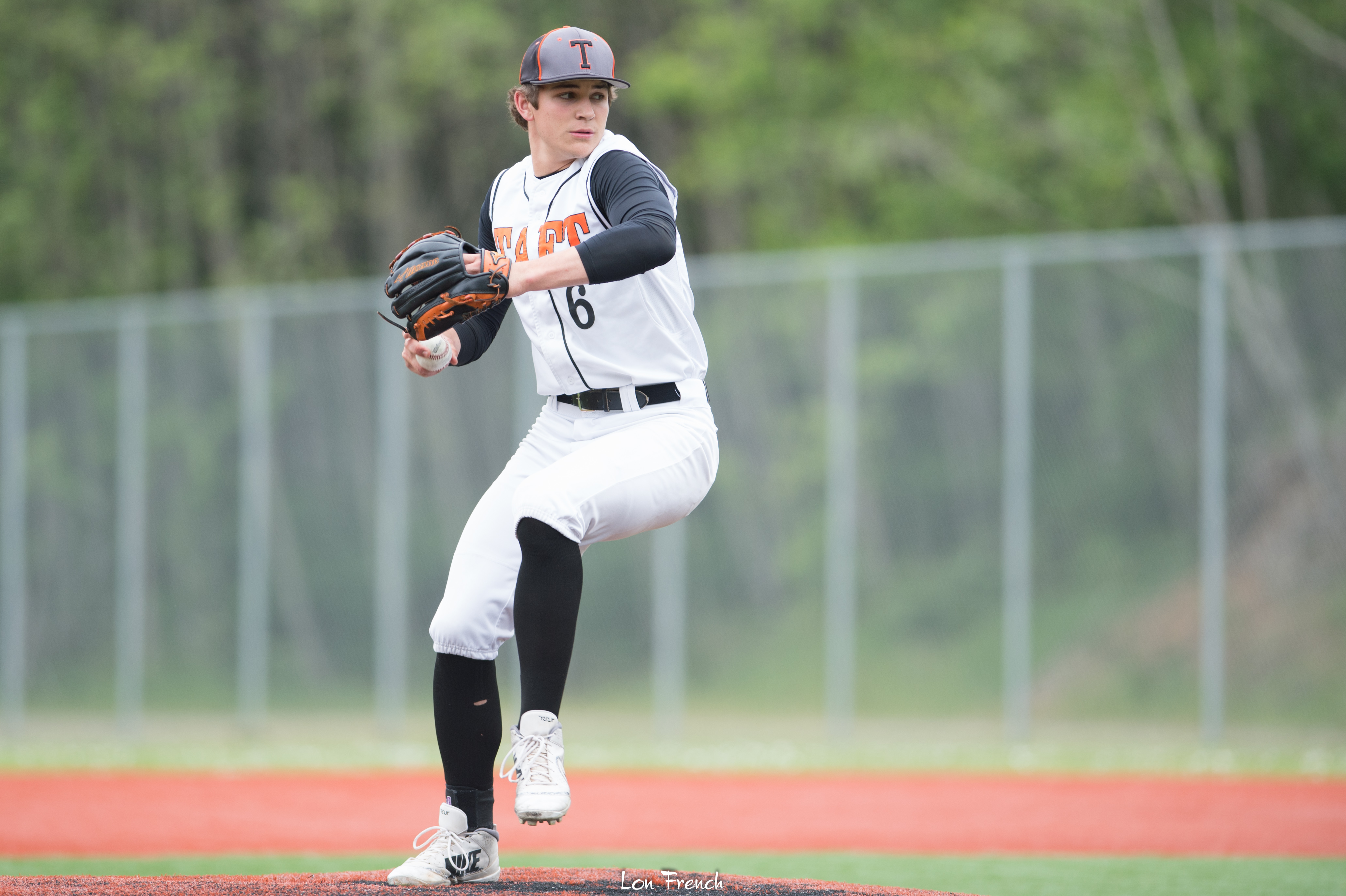 Kimbrough came on in relief of the ace right-hander to get the final three outs in the seventh for the save.
King, Stempel and sophomore designated hitter Caleb Jones all doubled for Taft, while King stole two bases and Knott and Fisher one each, Sophomore outfielder Trenton Fisher had two hits and two RBIs.
"Trenton had an amazing game today — two RBI singles and a diving catch in right that saved a couple of runs," King said. "He amazes me every time he steps between those lines."
Clatskanie, which defeated Lewis & Clark regular-season champion Warrenton (17-4, 10-2) 2-1 in a league playoff game just to gain a spot in the 16-team tournament, finished its season 8-15 overall.
The Tigers will be out to establish a new standard for its baseball program Friday by advancing past the quarterfinals. Taft defeated Rainer 8-1 on the road in first-round play last season to advance to the second round of the State tournament for the first time in 49 years. The team's regular-season league title this year is the Tigers' first in 34 seasons.
"This win feels great, but it was expected," King said. "Last year's first-round win was an upset, so we were a little more pumped up. This year's first–round win was more of an expectation. We did what we needed to do and took care of business. We're excited to advance."
The State title game will be contested Friday, June 1, at Volcanoes Stadium in Keizer. Should it win Friday, Taft will host a semifinal game Tuesday at the Pit.
PHOTOS BY ERIC DEMELLO
Taft 9, Clatskanie 2
CLATSKANIE AB R H BI
James Helmen 3 1 2 1
Cade Warren 3 0 0 0
Dawson Evenson 3 0 0 0
Michael Sterba 2 0 0 0
Chase Baker 0 0 0 0
Foster Evenson 4 0 1 1
Ryan Bochner 3 0 1 0
Noah Patterson 3 0 0 0
Jack Boothe 3 0 1 0
Sam Shockley 2 1 0 0
TOTALS 26 2 5 2
TAFT AB R H BI
Josh Salsbery 4 0 1 0
Eli DeMello 4 0 0 0
Caleb King 3 3 1 0
Jack Stempel 3 2 1 0
Cody Knott 4 2 2 3
Kam Kessler 4 0 0 0
Tyee Fisher 0 1 0 1
Caleb Jones 3 1 1 0
Trenton Fisher 3 0 2 2
TOTALS 28 9 8 6
CLATSKANIE 110 000 0 — 2
TAFT 201 132 x — 9
LOB–CLATSKANIE 9, TAFT 6. ERR–Nic George, James Helmen, Sam Shockley, Jack Stempel. 2B–Ryan Bochner, James Helmen, Caleb King, Jack Stempel, Caleb Jones. HR–Cody Knott. HBP–Michael Sterba, Cade Warren, Sam Shockley. SACF–Tyee Fisher. SB–Caleb King (2), Tyee Fisher, Cody Knott
CLATSKANIE IP H R ER BB SO HR
Dawson Evenson (L) 3.33 2 4 1 4 3 0
James Helmen 2.67 6 5 3 0 2 1
TAFT
Jack Stempel (W) 6.00 5 2 2 2 7 0
Bleiz Kimbrough 1.00 0 0 0 1 0 0
PB–Cade Warren (2). BALK–Jack Stempel. BB–Chase Baker, James Helmen, Dawson Evenson, Caleb King, Tyee Fisher (2), Jack Stempel.