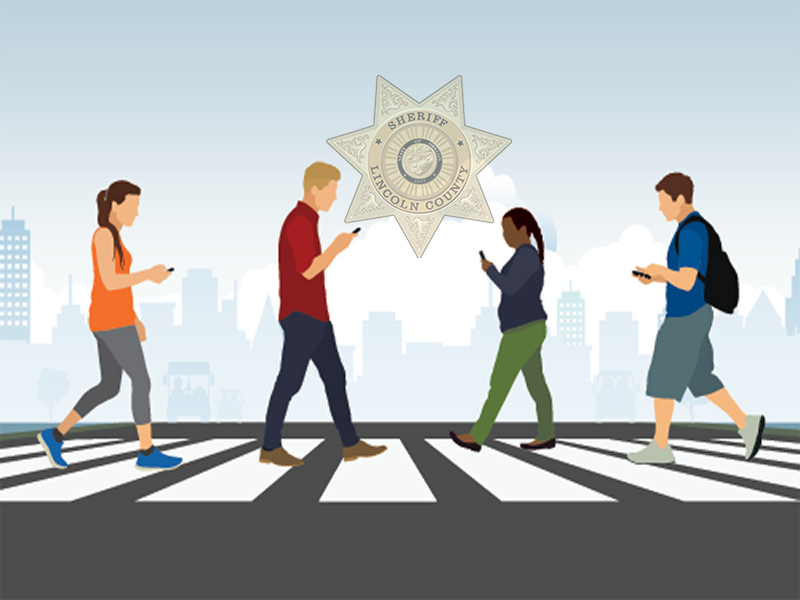 The problem of distracted walking is a relatively new one. Each year, more and more people are injured as a result of texting, talking or listening to music while on their cell phones.
Distracted driving is a well-established problem; so much so, that many states including Oregon, currently have bans in place when it comes to using technology while driving.
While some might laugh at the person who falls into the fountain while texting or the one who walks into a wall while texting, the problem of distracted walking is a very real and serious one.
The city of Honolulu, Hawaii is the first major U.S. city to ban "distracted walking." It recently passed a law carrying a fine for a pedestrian crossing a street or highway while viewing a mobile electronic device. A few other cities are watching and taking inspiration from this.
According to the most recent data from the National Highway Traffic Safety Administration, 5,977 pedestrians were killed and an estimated 85,000 injured in traffic collisions in the United States in 2017. That's one death every 1.6 hours and an injury every 6 minutes. While it's not clear how many of these are a direct result of distracted walking, the total rate of pedestrian fatalities compared to overall road deaths is increasing each year.
Hospitals are seeing people who were injured seriously enough to seek medical attention at the emergency room as a result of texting and walking, and at increasing numbers each year. It's not just texting while walking that's a problem. Talking, checking email, using social networking apps and even playing games all contribute to the problem of distracted pedestrians.
The solution to distracted walking is a fairly simple one: do not use your cell phone or engage in other distracting activities while walking. Focus solely on the task at hand – getting from point A to point B in one piece and worry about checking in once you've safely arrived.
That text or email can wait.
Ensure you cross the road at crosswalks or signalized intersections and obey your traffic signals as well.
Take the lead in your own safety, and remember: "Heads Up, Phones Down."
For more information and tips, visit our web site at www.lincolncountysheriff.net and Like us on Facebook.