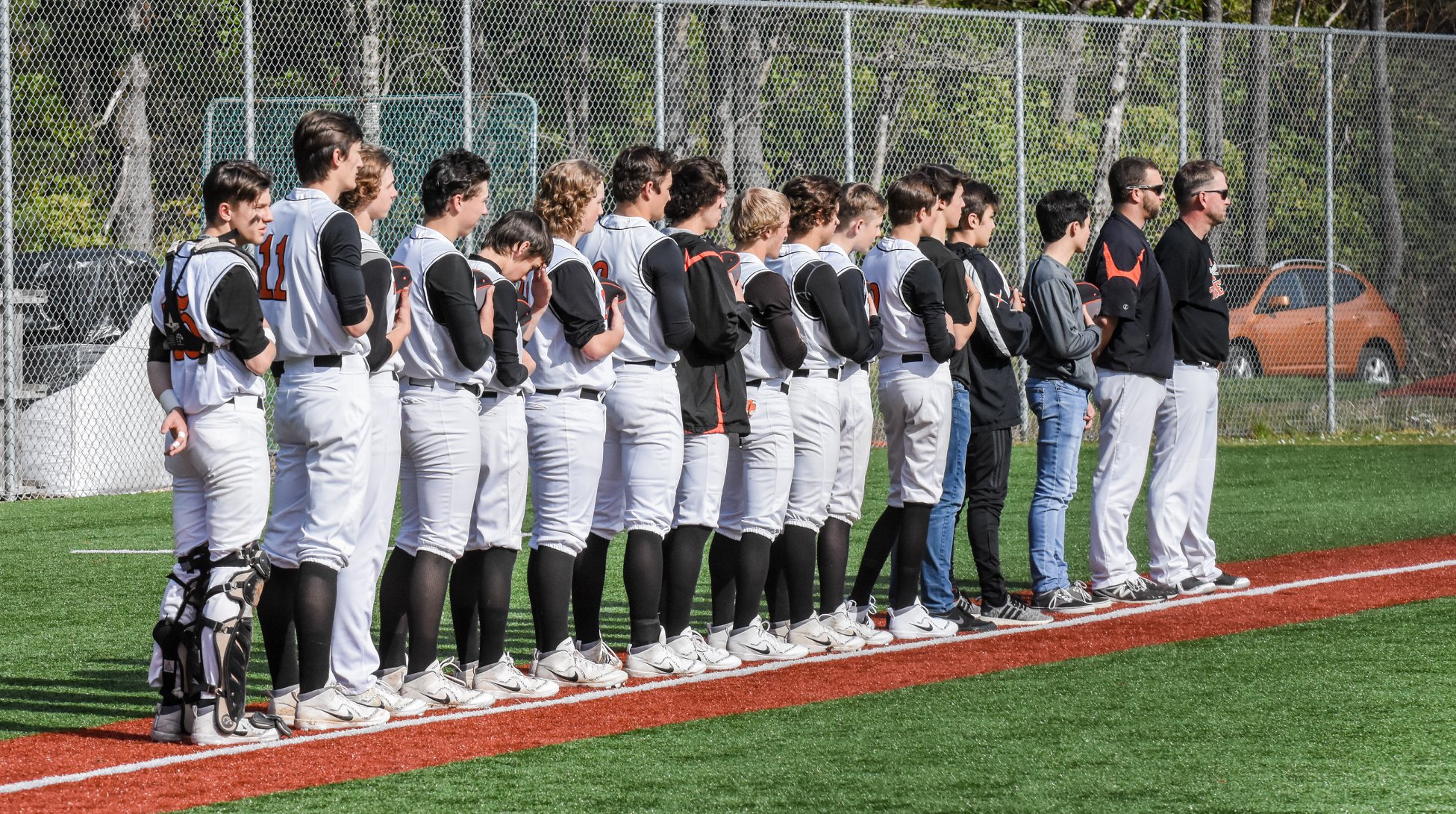 A familiar foe in name only will take the field at the Pit Tuesday when the Taft High baseball team plays La Pine to advance to Friday's Class 3A State championship game.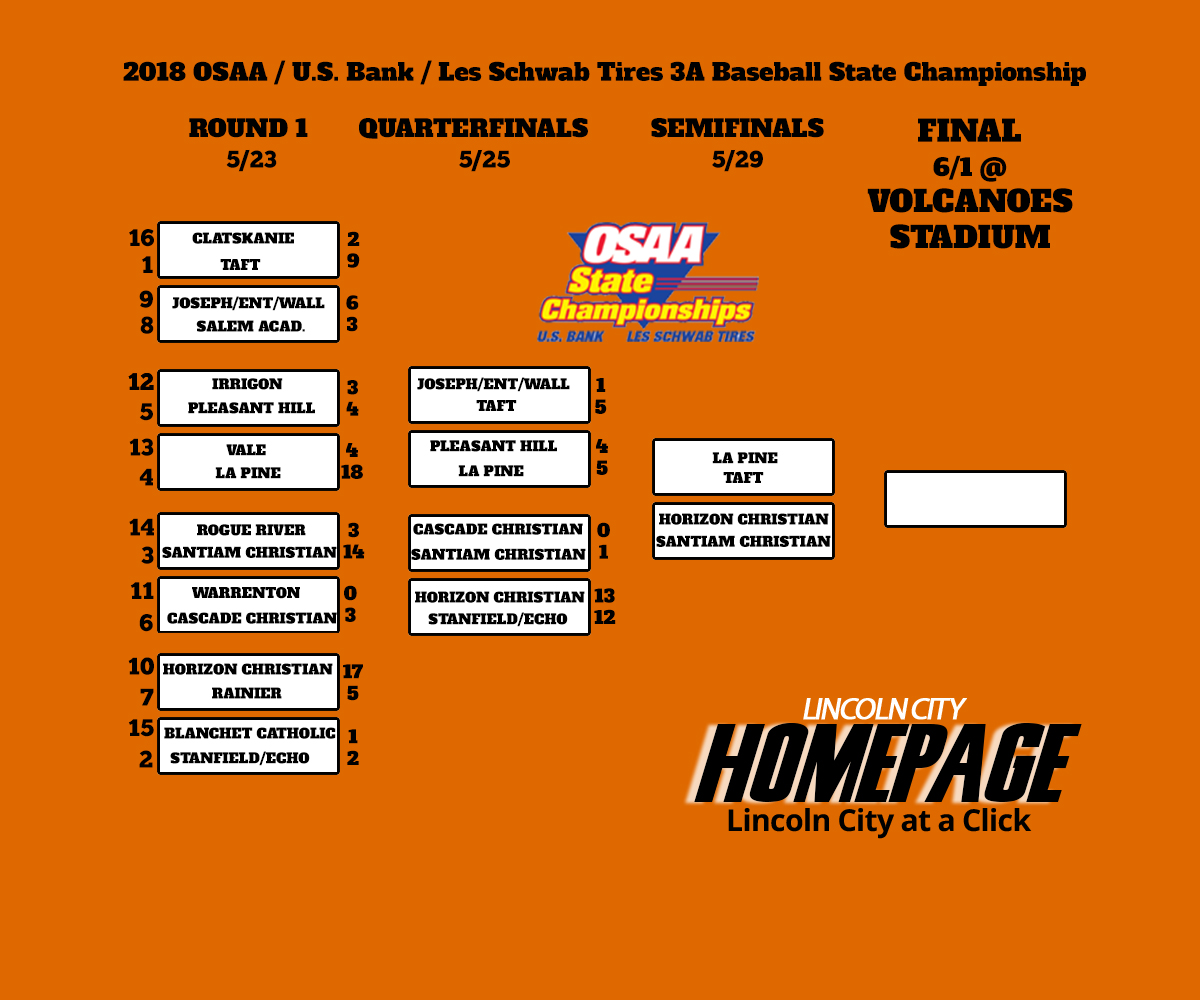 "We are not the same team that played them back in March, and I don't expect them to be the same team either," Taft coach Matt Hilgers said of the Hawks, one of just three teams to defeat the Tigers this season. "We have come a long way since then, and I am guessing they have as well."
No arguing that.
La Pine went on to complete a 22-4 season as once-beaten Mountain Valley Conference regular-season champions before losing a home league playoff game 4-3 to Pleasant Hill.
Taft went on to complete a 24-3 season as undefeated West Valley League regular-season champions before losing a home league playoff game 9-8 to Santiam Christian.
The fourth-seeded Hawks avenged the defeat to Pleasant Hill on Saturday with a 5-4 home win over the Billies.
The top-seeded Tigers could get a chance at redemption against the third-seeded Eagles in a State title matchup Friday at Volcanoes Stadium in Keizer.
But winning Tuesday is all that matters.
"We have taken the same approach in every game, and we need to stay with what is working," Hilgers said. "This game is no bigger than any previous game. If we didn't win the last two games, we wouldn't be playing on Tuesday at home. That can be said about every game we have played this year, and that is how we have approached every game. We just need to focus on the task at hand and stay within ourselves and be successful."
When the respective league champions take the field at 4 p.m. Tuesday, the Tigers and Hawks are expected to unmask mirror images of each other. In other words, expect solid pitching, sound hitting and steady defense from both dugouts.
"They are very similar to us," Hilgers said. "They have quite a bit of pitching depth that will help them. They put the ball in play and force the other team to make plays on defense."
La Pine is the only semifinal team left in the 16-team tournament that isn't from the West Valley League, a seven-school conference Taft dominated by outscoring its opponents 156-8 in the regular season. While the No. 1-ranked Tigers' supremacy over their opponents is evident in its 284-76 overall scoring margin, the Hawks' were nearly as dominant, outscoring the opposition 259-99 — easily the two largest run differentials in the Class 3A ranks.
"Having three teams in the final four shows you how good our league was this year," Hilgers said. "I know there is one or two other leagues that could have maybe had two make it had they not played each other, but that's not how it worked out. We have had to bring our best game every game this year and we are looking to continue that on Tuesday and play our best seven innings of baseball."
That, Hilgers said, was not the case on March 27, when the Tigers fell 8-5 at La Pine just prior to spring break.
"We struggled in that game to make plays on defense and we left a few guys on base that resulted in the final score not being in our favor," he said, "They are a tough ball club, but we have played tough ball clubs throughout the season."
Aggressiveness at the plate could be a key in Tuesday's outcome, Hilgers said.
"We will continue to do what we have done — throw strikes, make plays on defense and put good swings on pitches," he said.
Numbers aside, anything the 2018 Tigers accomplish establishes precedent for the program.
According to the OSAA, Taft has made the State playoffs six times prior to this season, losing in sub-round play in 2010, in the first round in 1979 and 2004, and in the quarterfinals in 1968, 1978 and 2017.
Friday's 5-1 home quarterfinal victory over Joseph/Enterprise/Wallowa set a standard for future Taft teams to surpass.
The only two words that matter now are "Play ball!"