LINCOLN CITY – Ken Tucker, the reviewer on Fresh Air with Terry Gross, says Nora Jane Struthers is "Excellent." Stephen Betts from Rolling Stone Country said she has "an evolved blend of roots and rock with plenty of fiddle and steel guitar." Jewly Hight of the Nashville Scene opined that "Struthers has undergone one of the more fascinating transformations in contemporary roots music. She is a fiercely intelligent, put-together, independent woman."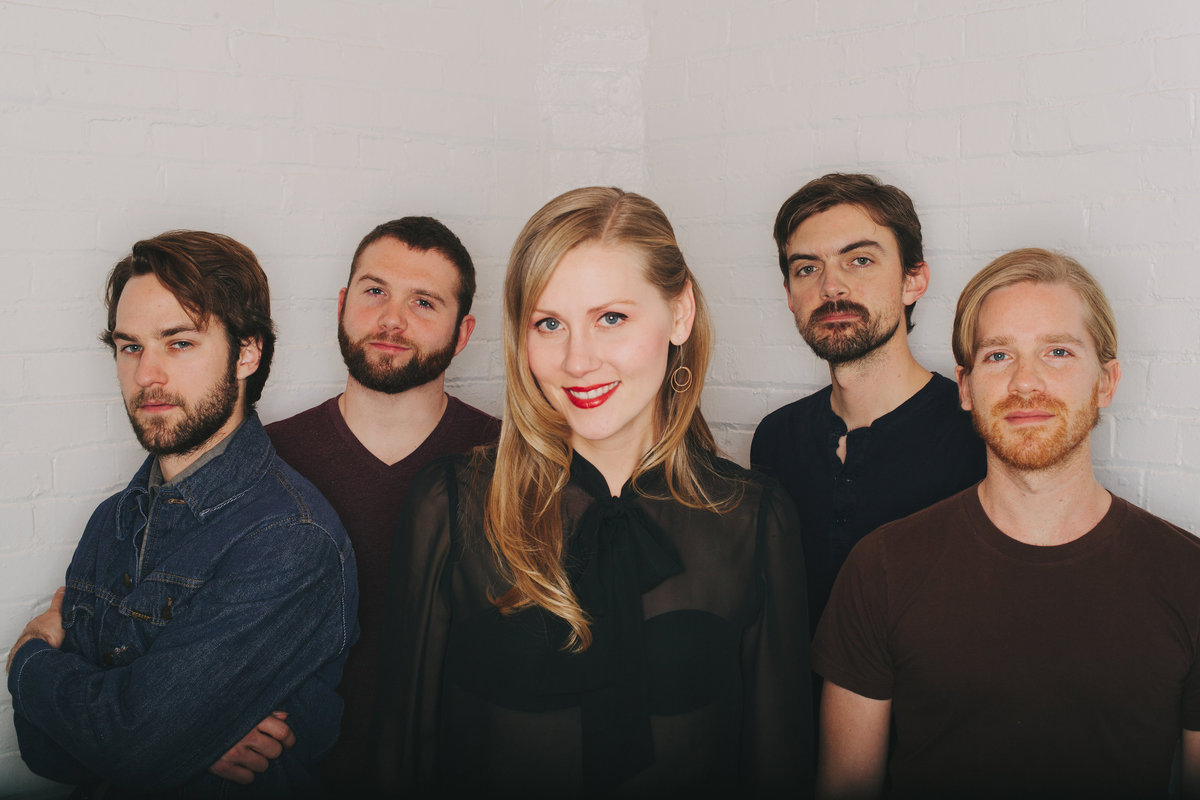 What will you say about Nora Jane Struthers and her touring roustabouts, The Party Line? To find out, you'll have to be at the Lincoln City Cultural Center on Saturday, Dec. 2, at 7 pm. That's when NJS will hit the LCCC stage for two sets of Americana music to remember. Tickets are on sale now at lincolncityculturalcenter.org.
Born in Virginia and raised in New Jersey, Nora Jane Struthers grew up playing and singing bluegrass and country music with her banjo-playing father. After a move to Nashville, Tenn., and a brief stint fronting the band Bearfoot, in 2012 she formed her band the Party Line and started taking her songs on the road, backed by her best friends and a sound that blends infectious rock with her folk and country roots. Struthers' voice is pure and unaffected and she delivers her songs with powerful vulnerability. She fronts the band on acoustic and electric guitar and The Party Line is comprised of Joe Overton (banjo, fiddle and steel guitar), Josh Vana (electric guitar and harp), Brian Miller (bass) and Drew Lawhorn (drums).
Now, after two albums and hundreds of performances, the band is known as much for their tight, high energy live show as for Struthers' smart and disarming lyrics.  Their 2015 release "Wake" was welcomed with praise by NPR's Fresh Air, Rolling Stone Country, and Amy Poehler's blog Smart Girls. The band's more notable performances include Old Settlers, Kerrville, Milwaukee Summerfest, Square Roots, Rhythm & Roots, Festy Experience, Winter Wondergrass, Ann Arbor Folk, Suwannee Springfest, Red Wing Roots, Leaf Festival, Red Ants Pants, Sweet Pea Festival, Oyster Ridge Festival, Red, White, and Bluegrass.
On their new album "Champion" the band worked with acclaimed producer Neilson Hubbard in Nashville, TN.  "Champion" was released in September.
"Nora Jane Struthers has one of those strong, clear voices that cuts across the grain of a melody with a bracing sharpness," said reviewer Ken Tucker on Fresh Air with Terry Gross. "She started out as a kid bluegrass musician in a duo with her father. Her 2015 album called 'Wake' featured songs at the intersection of folk, country and rock. The music on her new album 'Champion' tends to be a bit louder – less acoustic, more electric. I guess it falls under the catch-all term Americana. But I think the songs are nervier, thornier than most of the Americana I forced myself to listen to. 'Champion' is a more concerted collaboration with her band, The Party Line. Part of that increase in collaboration may have to do with the fact that between her previous album and this new one, she married the band's guitarist – a development that figures in some of the best songs here."
Tickets are $20 in advance, available through the no-fee online ticketing system (click "Buy Tickets" on the center's website or Facebook page) or in person at the LCCC Info Center, open 10-4 pm Wednesday-Monday. To purchase over the phone, call 541-994-9994. Tickets sold at the door will be $22. As always, LCCC members will receive a $2 discount.