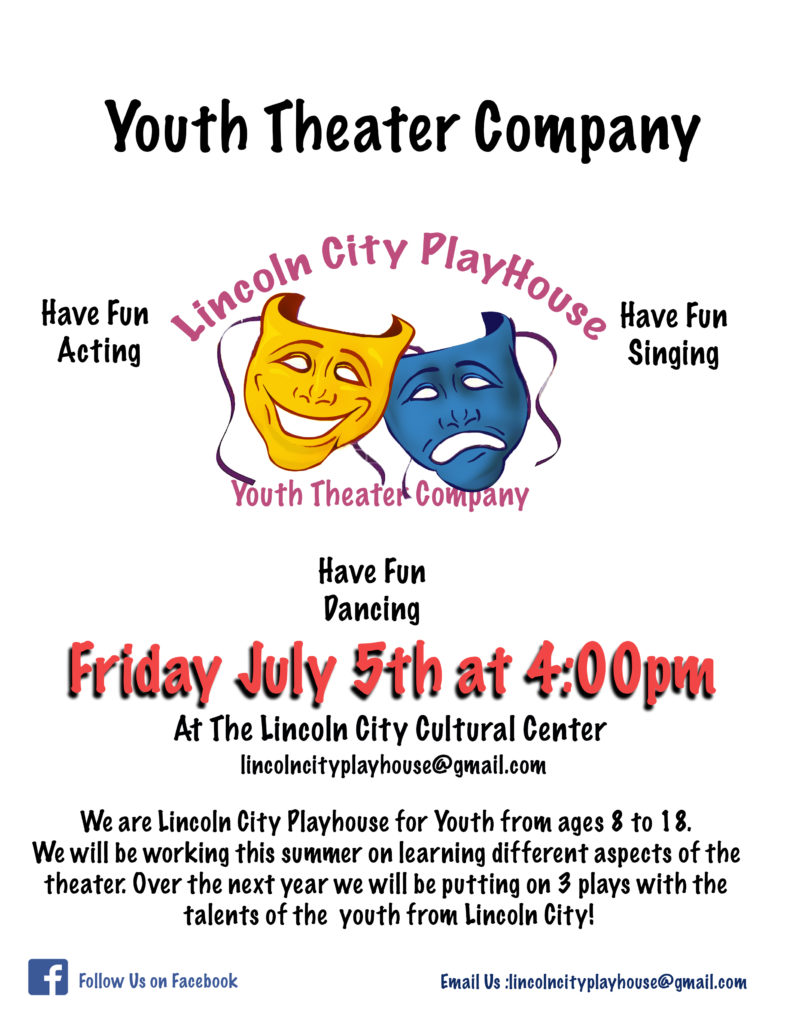 A full-time theater for kids — the Lincoln City Playhouse for Youth — will hold its first gathering at 4 p.m. Friday, July 5, at the Lincoln City Cultural Center to organize summertime classes designed to stage three plays over the next year.
The Lincoln City Playhouse, for children 8 to 18, will teach various aspects of theater and is seeking sponsorships and guest instructors.
Contact Executive Artistic Director Karen Bonelli Sanquist at 503-913-6876 for further information.