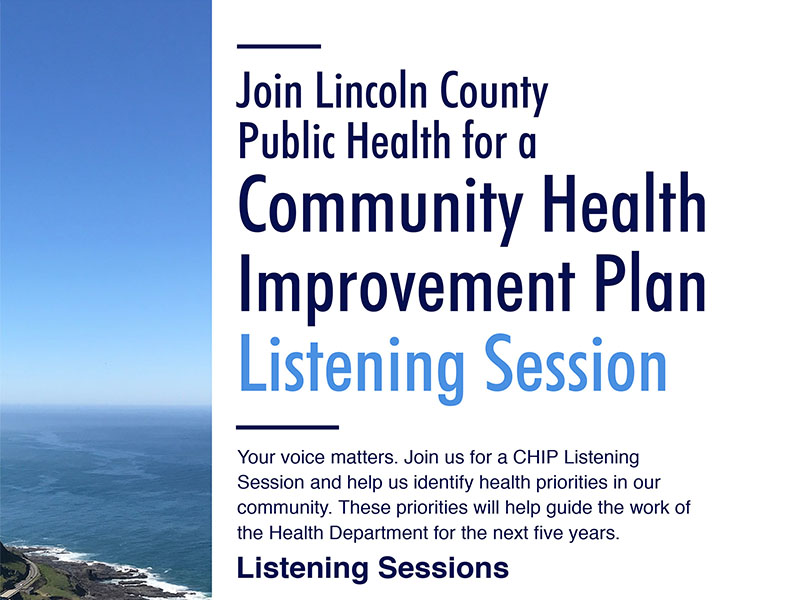 Lincoln County Public Health is seeking community input for the next Community Health Improvement Plan (CHIP).
CHIP sets the priority work areas of the Health Department and community partners. A new plan is created every five years. (CHA and CHIP)
Lincoln County Public Health will be holding public listening sessions in early 2019. During these sessions, Health Department staff will discuss the current state of health in Lincoln County.
Members of the community can help select priority or focus areas for the next five years by providing input at these meetings.
A Listening Session is scheduled for 2-4 p.m. Wednesday, Feb. 27, at Driftwood Public Library.
Full release online.
https://www.co.lincoln.or.us/hhs/page/listening-sessions-community-health-improvement-plan