Thousands of protesters descended upon the State Capitol Saturday to protest Gov. Kate Brown's COVID-19 closure of businesses and schools in Oregon.
People from all areas of the state could be counted among the many who lined both sides of the street and the steps of the Capitol building.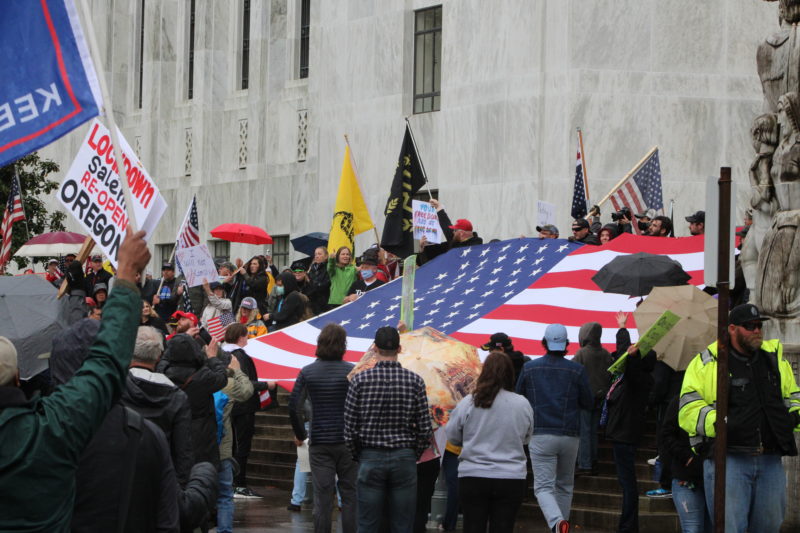 Vehicles adorned in slogans and paint — most sporting the American flag — streamed by honking, when the road wasn't shut down by a dump truck driver, who hydraulically raised his truck's bed to the sky and blared his horn.
Participants used the occasion to speak out with bullhorns, shouts and honking horns. Among the protesters were several who were fully armed and said they were ready to protect their First and Second Amendment rights.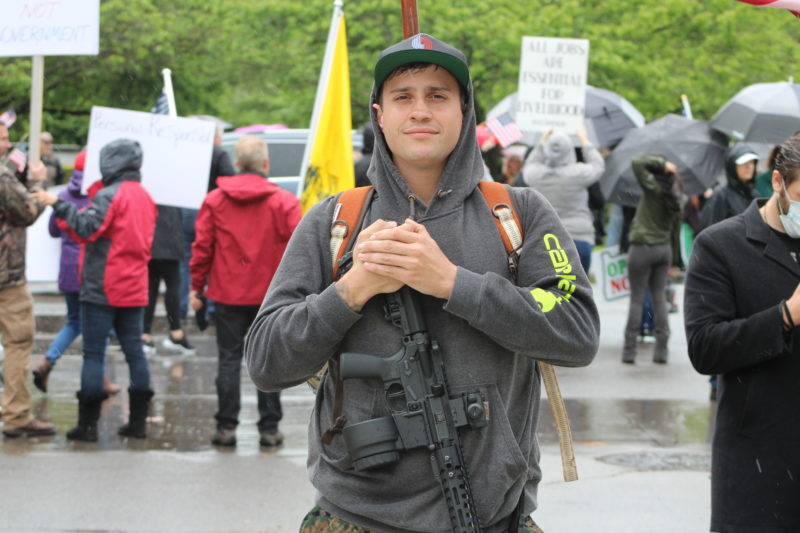 The gathering was in violation of Brown's order prohibiting congregations of 25 or more people, but police were not present at the event.
People in attendance estimated 2,000-5,000 were at the rally in vehicles and on foot.