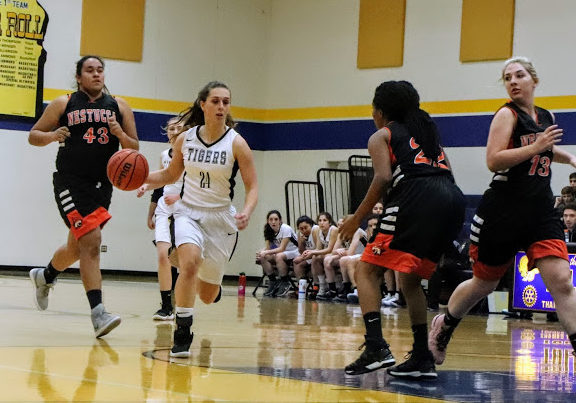 The Taft High basketball teams split their season-opening games on the first night of the Westside Christian Tournament in Tigard on Friday night, with the girls defeating the Eagles 39-18 and the boys falling, 48-46.
"Even though we didn't play as well as I had hoped tonight in the first half, our girls were able to play a much better second half," Taft girls coach Jake Tolan said. "We missed a lot of easy shots, but played really tough defense and received quality contributions from everyone on the team."
Senior Savannah Russo led the Tigers in scoring with 13 points, followed by junior Emma Coulter and sophomore Kayla Lininger with six each, and sophomore Claira Tolan with five.
Meanwhile, the Taft boys of the Class 3A Coastal Range League fell by two points to the Eagles of the 3A Lewis & Clark League after leading most of the way.
The Tigers got stellar play from junior guard Jordan Hall and senior post player Ray Darrington, first-year head coach Andy Morgan said.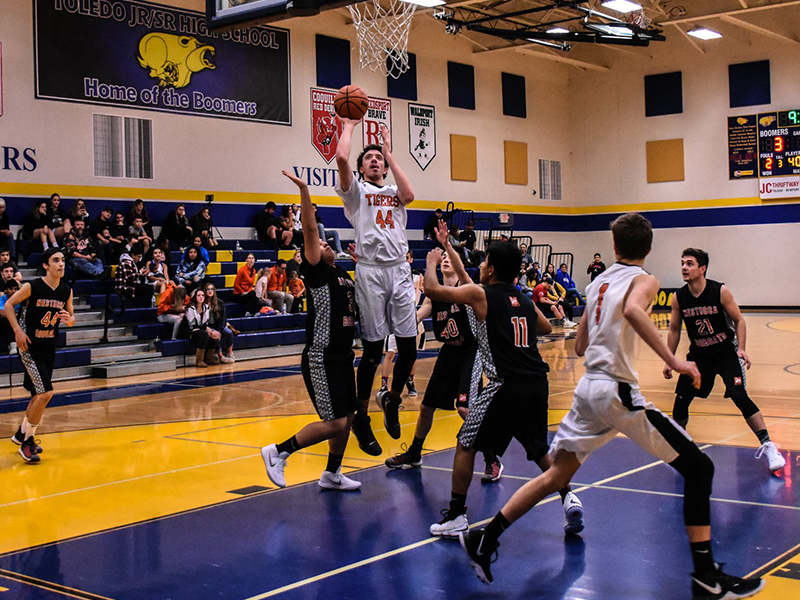 "Ten players saw minutes, including first-time varsity players [sophomores] Graden Kerr, Fco Ramos and [freshman] Kaden Hindman," he said.
The Taft boys meet Riverside of the 3A Eastern Oregon League at 1:30 p.m. Saturday. The Pirates lost 58-41 to Faith Bible in the Western Christian tourney on Friday after opening their season Wednesday with a 57-40 home defeat to Heppner.
The Taft girls will play Riverside at noon Saturday at Western Christian. The Pirates (0-2) lost 39-32 to Faith Bible on Friday after dropping their season opener to Heppner 32-29 on Wednesday.
"We will need to play a more complete game tomorrow against Riverside, which is a better team than we faced tonight," Tolan said. "I'm confident we will, as I attribute a lot of our mistakes tonight as first-game jitters."
Taft is at Jefferson (2A Central Valley Conference) on Tuesday and Tillamook (4A Cowapa League) on Wednesday next week. The Tigers open their home and league seasons Monday, Dec. 17, against Warrenton.