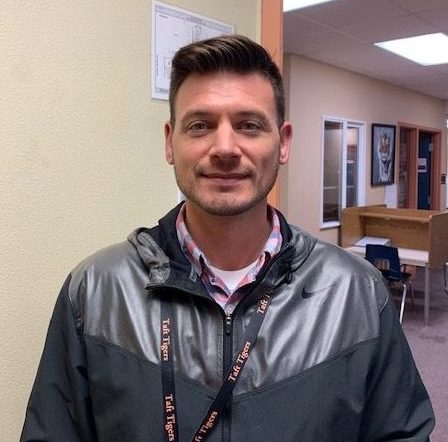 Taft High 7-12 Assistant Principal Richard Ceder has been named to replace longtime Toledo Jr./Sr. High School Principal Clint Raever, who has accepted the same post at Yamhill-Carlton High School.
"[Richard] is the No. 1 choice of our learning support team, and having someone already in our ranks as an administrator was a priority for our leadership team," LCSD Superintendent Dr. Karen Gray said. "He is steeped in the work we are doing in our district and knows high schools inside and out."
Prior to serving at Taft for the past two years, Ceder was managing coordinator for 16 school districts for Oregon GEAR UP, including LCSD for two years. His was a counselor in Gaston for 10 years and grew up in Rogue River.
Ceder will hold a meet-and-greet with parents and community members from 5 p.m. to 6:30 p.m at the school, 1800 NE Sturdevant Road, Friday, May 31.