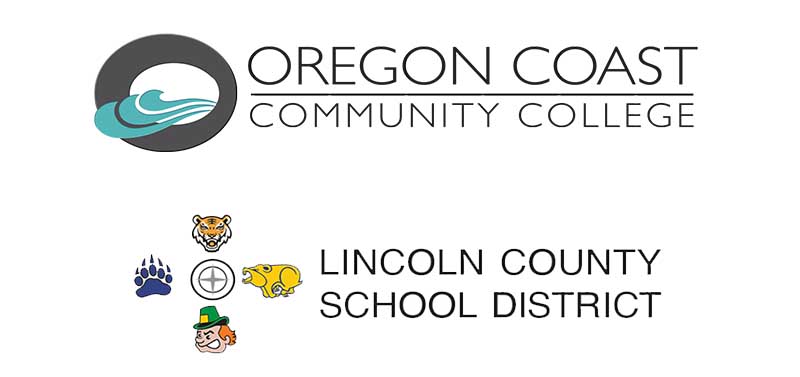 The public is invited to attend Oregon Coast Community College Board of Education and Lincoln County School District's Board of Directors joint work session Tuesday, Sept. 24, at the Teaching and Learning Center in Newport.
"Lincoln County School District and Oregon Coast Community College have a long history of partnering for the benefit of our mutual students," Oregon Coast Community College (OCCC) President Birgitte Ryslinge said. "To a large extent, that can be credited to the leadership of the respective elected boards.  Having the boards periodically hold a joint meeting allows for coordinated planning and the opportunity to make significant strategic advances for education in Lincoln County. I'm really looking forward to this upcoming meeting."
The meeting takes place from 5:15-7:15 p.m. at 1212 NE Fogarty Street in Newport.
Thanks to cooperation between the school district and the college, Lincoln County School District (LCSD) students can earn college credit while still in high school by choosing from a wide variety of dual credit courses. Available courses this year include Biology 101, 102 and 103, a variety of math and writing courses, plus classes in early childhood education, communications and more.
The school district and college are also working closely together on the Teacher Education Pathway program, funded last year by a grant from the Meyer Memorial Trust. The program allows LCSD students to begin studying towards an eventual four-year degree in teaching while they are still in high school. Later, they will transition to OCCC for two years of study, then transfer to Western Oregon University for one academic year, to return to Lincoln County for the fourth and final year of the program, including student teaching assignments. Graduates of the program will receive preferential treatment when applying for teaching positions in the School District.
The district and college area also working with the Port of Toledo and other partners to bring welding instruction to Lincoln County, a program set to welcome its first students in February.
Learn more about the Lincoln County School District at lincoln.k12.or.us. Find Oregon Coast Community College online at oregoncoastcc.org.