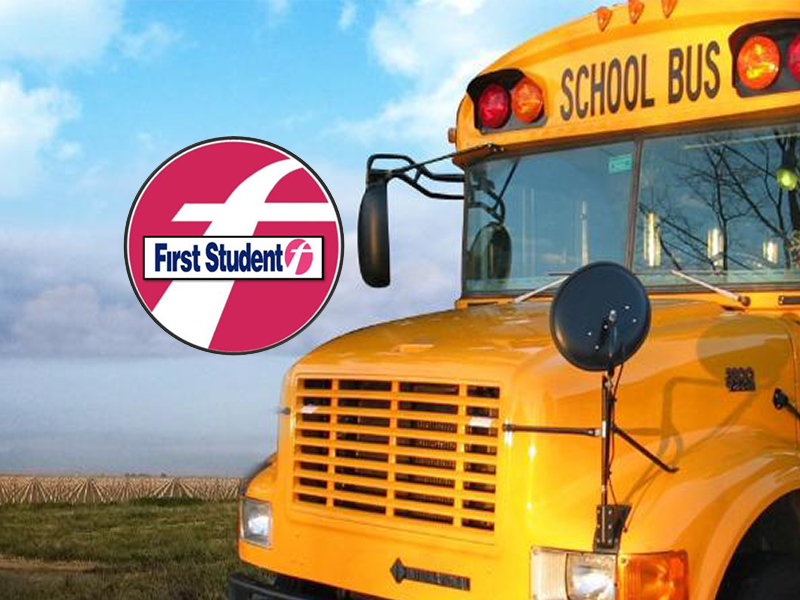 Recently contracted bus company First Student is testing a pilot program in Toledo for its FirstView tracking app for Lincoln County School District students with plans to implement to all schools in coming weeks.
LCSD Director of Facilities and Maintenance, Rich Belloni, said the bus company is ready for implementation of their tracking and communications application, FirstView, allowing guardians to receive messages and status updates from mobile phones or using a desktop computer.
Patience and understanding are requested as LCSD and First Student work out bugs in a new system. GPS data will have a minimum 3-5 minute delay from real-time due to uploading and processing.
"We are ready to start the pilot of this tracking app so that our guardians are up to date on when arrivals and departures of the buses are taking place," Belloni said. "They can have messages come directly to them and get updates which will allow greater peace of mind when they can have access to the tracking on their own devices or using a desktop to go online."
LCSD officials said security measures were being taken to ensure student info and routes are protected from prying eyes using student identification numbers and school codes obtained directly from the school.
Parents of Toledo students will test the app first, with a planned full deployment to all LCSD schools in coming weeks.
For more information on FirstView, go to firstviewapp.com. Guardians can find the FirstView Parent App in the App Store or Google Play.
When will the buses show up? How can I see when students will be picked up or dropped off? FirstView® is the comprehensive and secure school bus tracking, communications and engagement tool for parents, school administrators and transportation management teams. Powered by First Student, FirstView® gives our school districts partners the transportation information they need most through the District Dashboard, then sends that information to parents and families via the Parent App. 
Previous coverage:
New bus system to track students' whereabouts to and from school