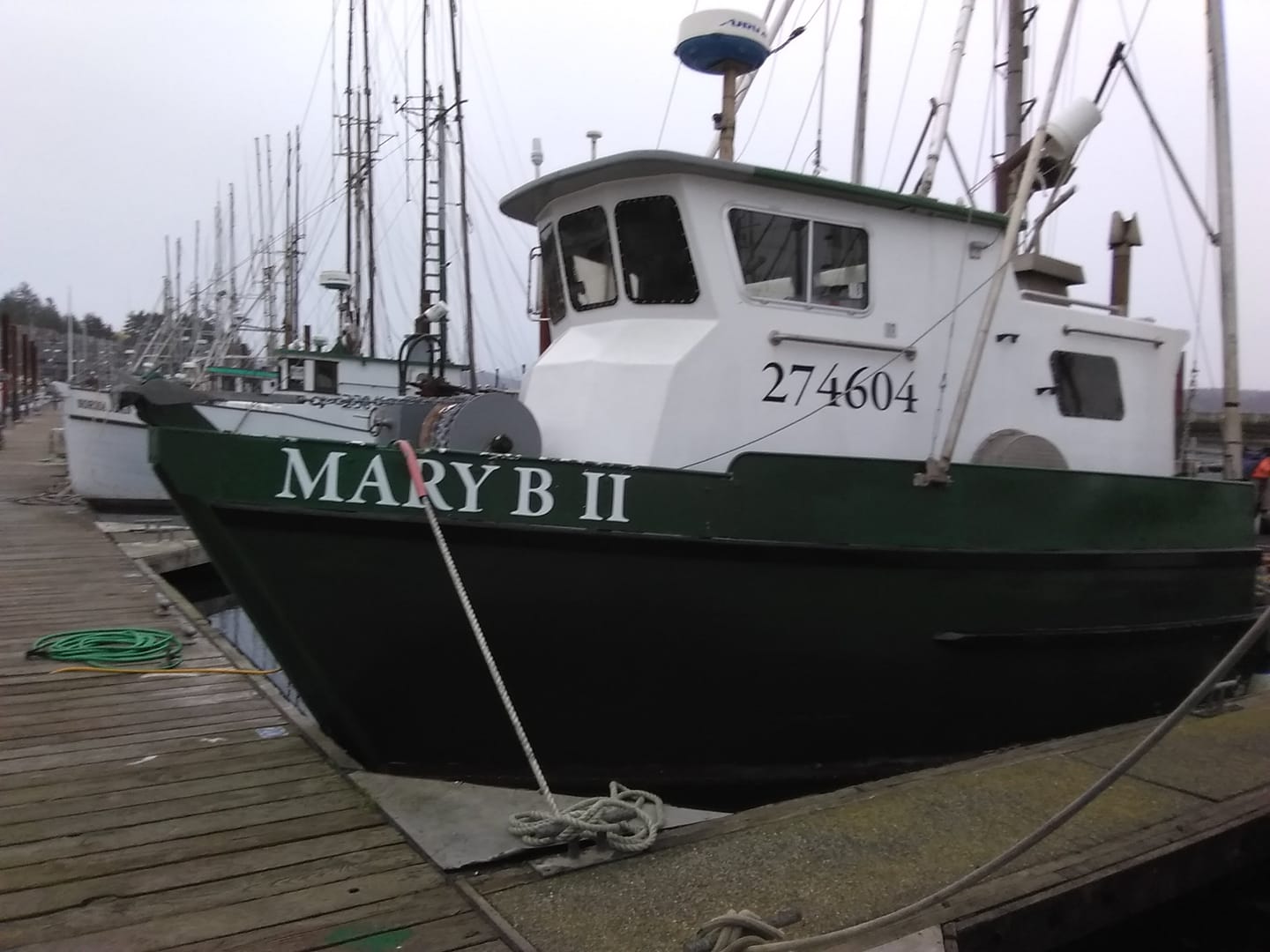 Three fishermen are dead after their commercial vessel capsized in hazardous waters Tuesday night at Yaquina Bay in Newport.
The U.S. Coast Guard was called to escort the 42-foot Mary B II through rough seas when it overturned at approximately 10 p.m. in 14- to 16-foot waves, with swells of 20 feet.
The Coast Guard said two fishermen were pulled from the water and taken to Samaritan Pacific Communities Hospital in Newport, and a third was trapped and found deceased in the vessel early Wednesday morning.
Pronounced dead were James Lacey, 48, of South Toms River, N.J.; Stephen Biernacki, 50, of Barnegat Township, N.J.; and Joshua Porter, 50, of Toledo.
"We had two boat crews and a helicopter on scene," U.S. Coast Guard Public Affairs Specialist Petty Officer First Class Levi Read said. "Our hearts and thoughts are with the families of the deceased crew members."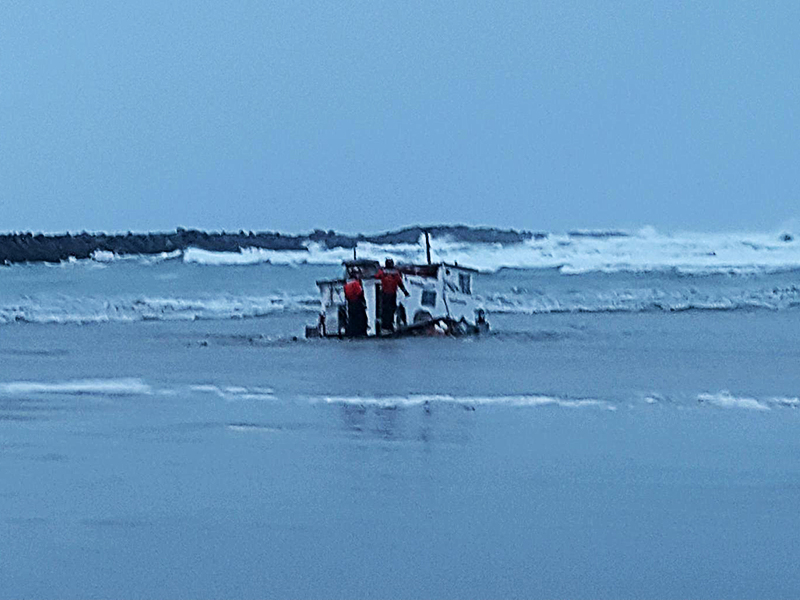 The Coast Guard was escorting three boats to port under bar restrictions due to the high seas when the Mary B II was struck by a wave, pitched and overturned. After a rescue helicopter was launched, a swimmer discovered the body of Lacey, who was transported to paramedics on shore and taken to the hospital, where he was pronounced dead.
The Newport Fire Department found Porter deceased near Nye Beach at approximately 12:30 a.m. Wednesday. After the vessel ran aground approximately 100 yards off shore near Yaquina Bay North Jetty, Biernacki was discovered dead in the wheelhouse of the disintegrated green and white wooden crab boat.
An Air Facility Newport aircrew conducted an overflight and reported no visible pollution, but lots of debris scattered around. Oregon State Park Rangers are in charge of gathering the planks and other materials.
Read said the Coast Guard has been affected by the federal government shutdown with licensing, certification and maintenance being put on hold, but continues to focus on port security and search-and-rescue operations.
"We will continue to assist mariners and carry out our essential missions," he said.
Commercial fishing season opened less than a week ago, on Friday, Jan. 4.
The Coast Guard announced it is investigating the incident in a news release issued by its 13th District Pacific Northwest branch in Seattle on Wednesday night.