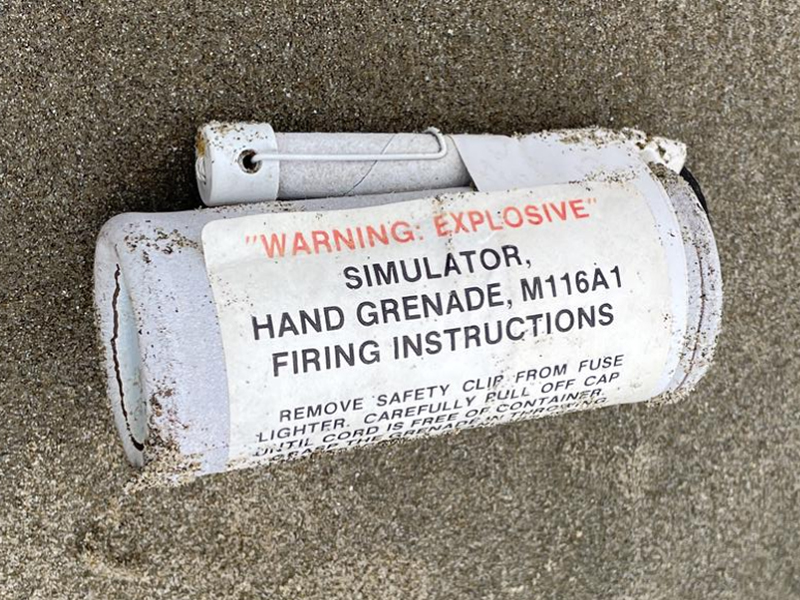 Newport — Newport Police responded to multiple reports of explosives washing up on the beach between Yaquina Bay State park and Agate Beach Tuesday.
The Oregon State Police Bomb Squad was called in and took three devices, described as white hand grenade simulators. An attached label reads: "Warning Explosive" and states "Simulator, Hand Grenade, M116A1."
The M116A1 is a training tool used to simulate battle noises and effects during troop maneuvers and is used by the U.S. Army and other organizations.
Newport Police did not immediately respond to questions about the origin of the explosives.
If you encounter one of these devices, do not handle or attempt to move it. Call your local police department and alert them to its location.