PHOTOS BY ERIC DEMELLO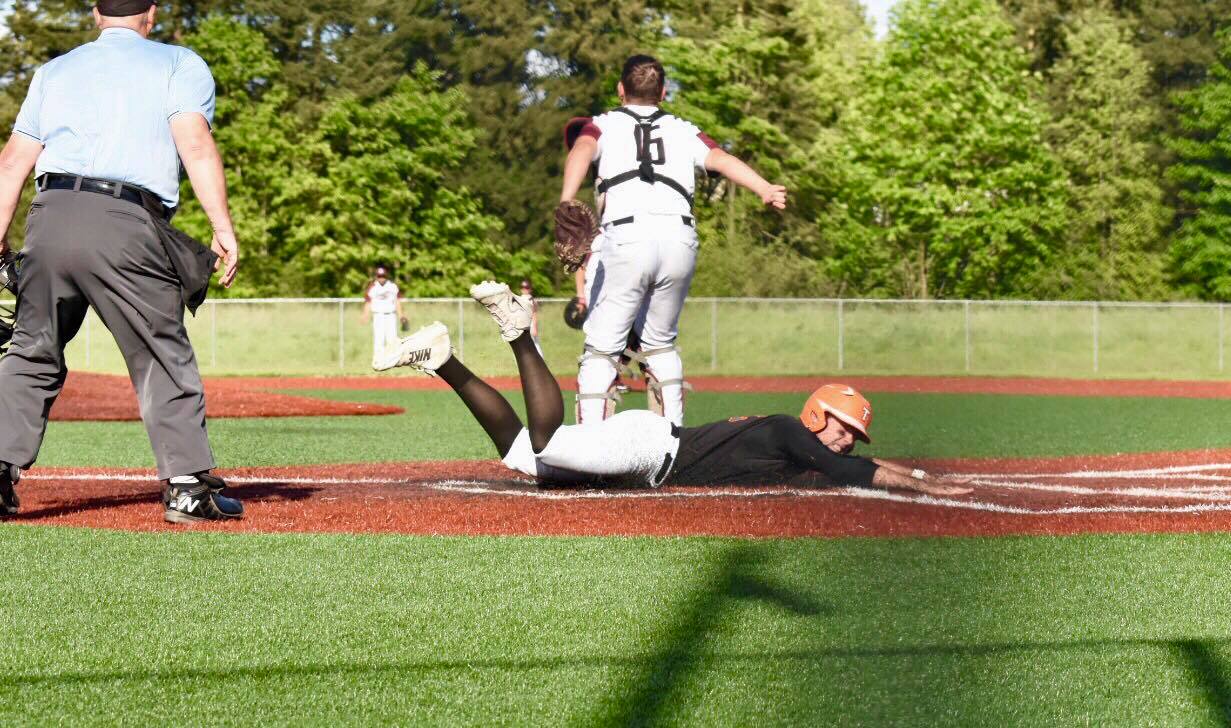 And they say the pursuit of perfection doesn't come easy.
The undefeated West Valley League champion Taft High baseball team might beg to differ. The Tigers put the finishing touches on a 12-0 conference season Wednesday with a 14-4 victory at Dayton.
Sophomore designated hitter Caleb Jones drove in a team-leading three runs and senior first baseman Jack Stempel had three hits to power the No, 1–ranked Tigers to an unblemished conference record and 21-2 overall mark with their 15th straight win.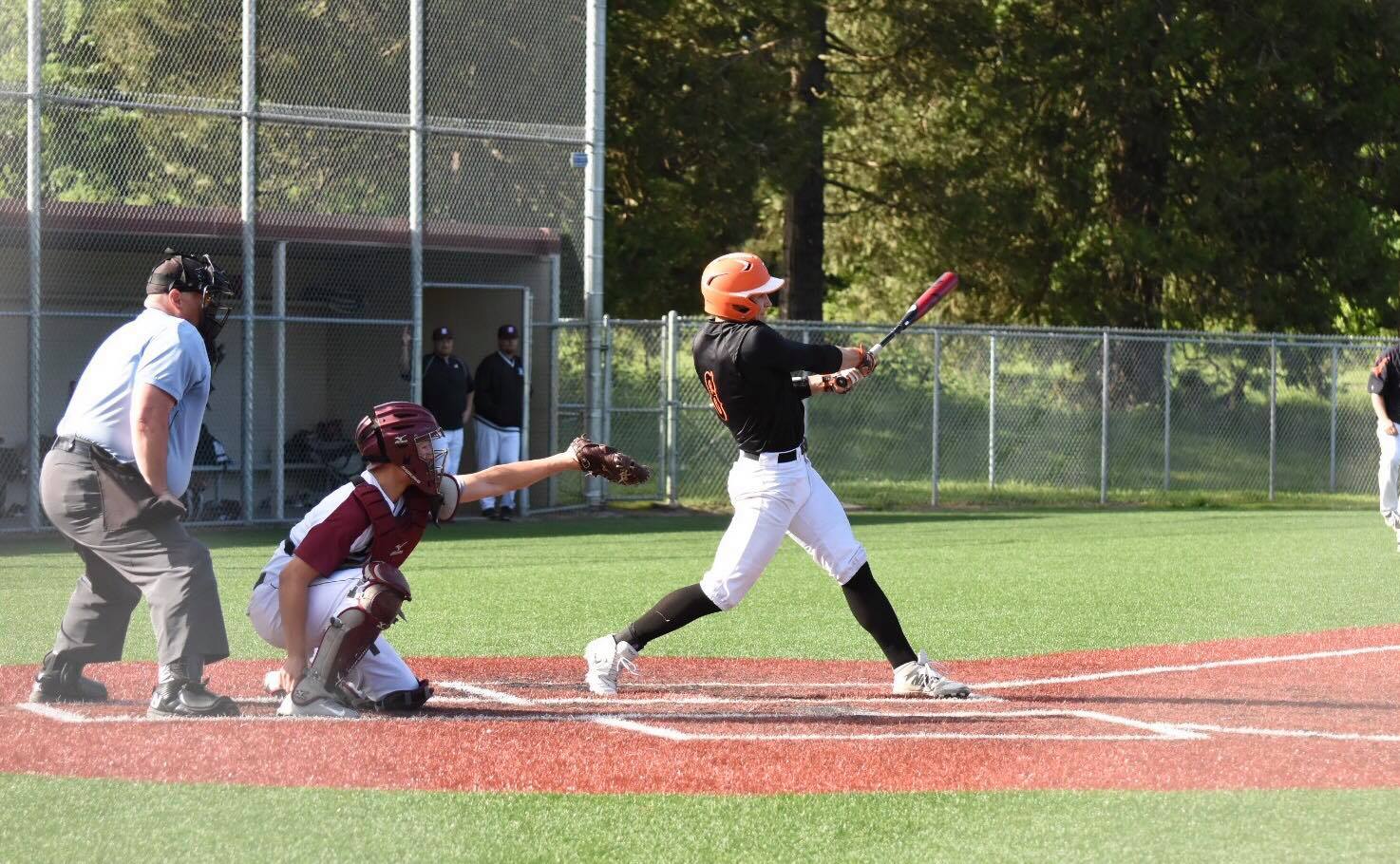 "It's flat-out awesome," senior shortstop Josh Salsbery said. "We pitched, hit and just played out of our minds and up to our potential for 12 games."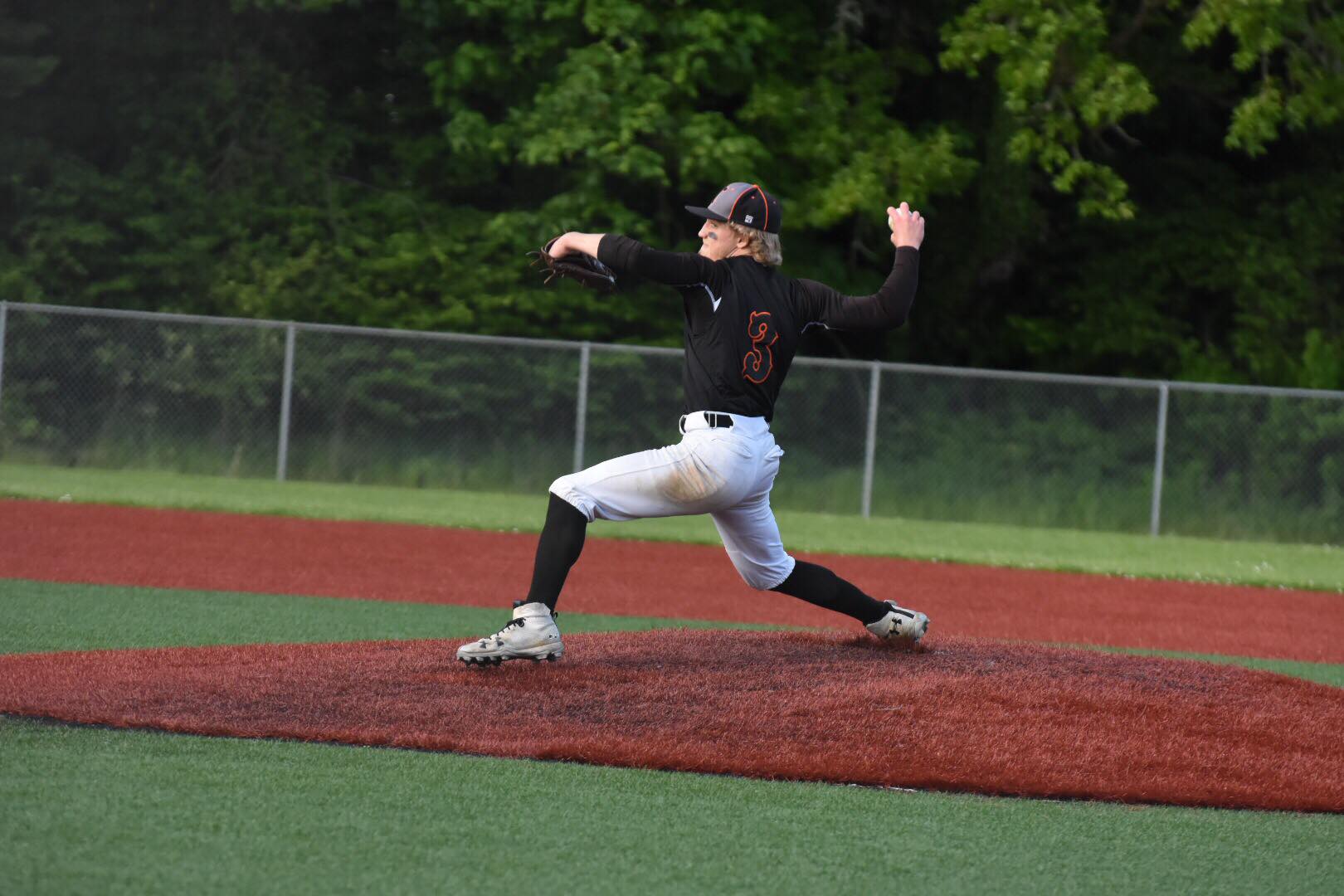 Senior pitcher Caleb King, junior left fielder Tyee Fisher, sophomore catcher Eli DeMello and Salsbery had two hits apiece. King, Stempel and Fisher drove in two runs each.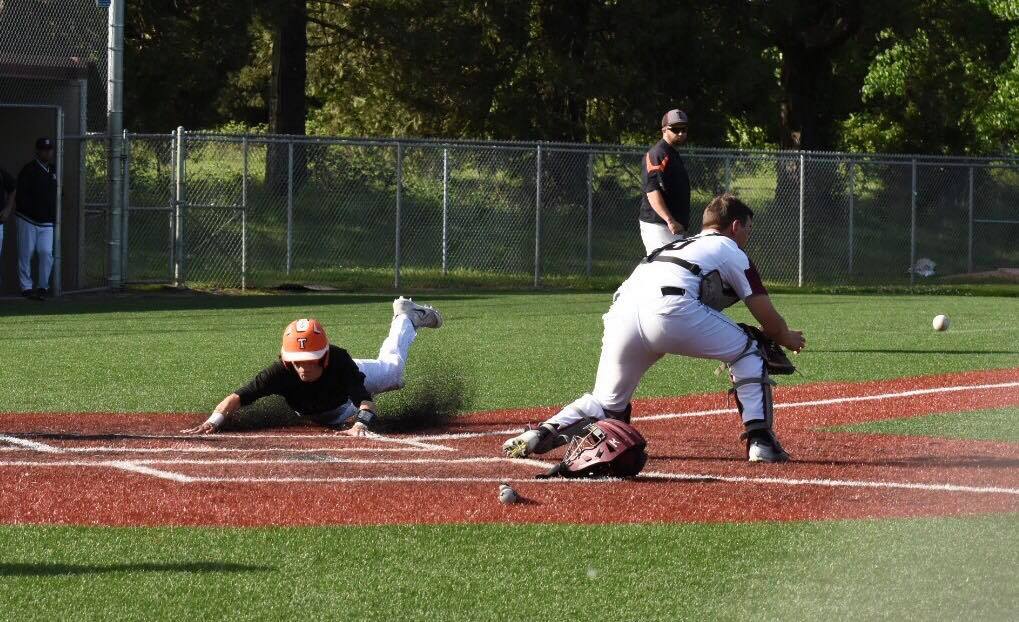 King, who started and earned the victory on the hill for the Tigers, doubled twice. He combined with Salsbery and Stempel to limit the Pirates (9-13, 6-6) to two hits.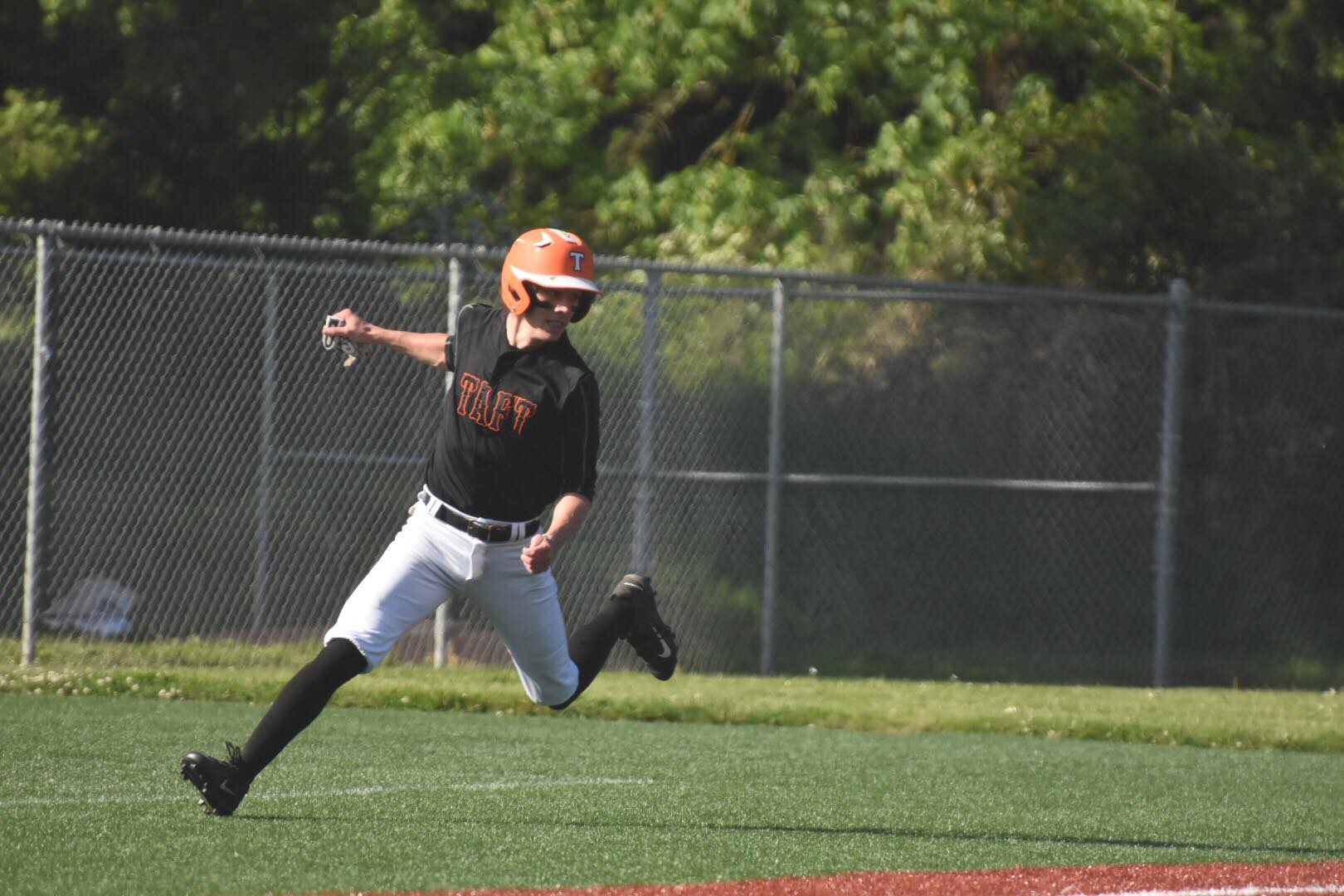 "We knew we were going to see a better team than the last time we played Dayton [in a 19-0 home win April 20]." Taft coach Matt Hilgers said. "They made some great plays on defense that kept their energy up early. We maintained ourselves and battled them until we stared rolling."
Leading 3-1, Taft scored eight runs in the top half of the fifth, two in the sixth and one in the seventh.
"After a couple of low-scoring games, our bats came alive again," King said. "The bottom of our lineup produced today, and that is always an awesome thing to see."
The bottom third of Taft's order – Jones and the Fisher cousins, Tyee and Trenton — contributed four runs on four hits with six RBIs.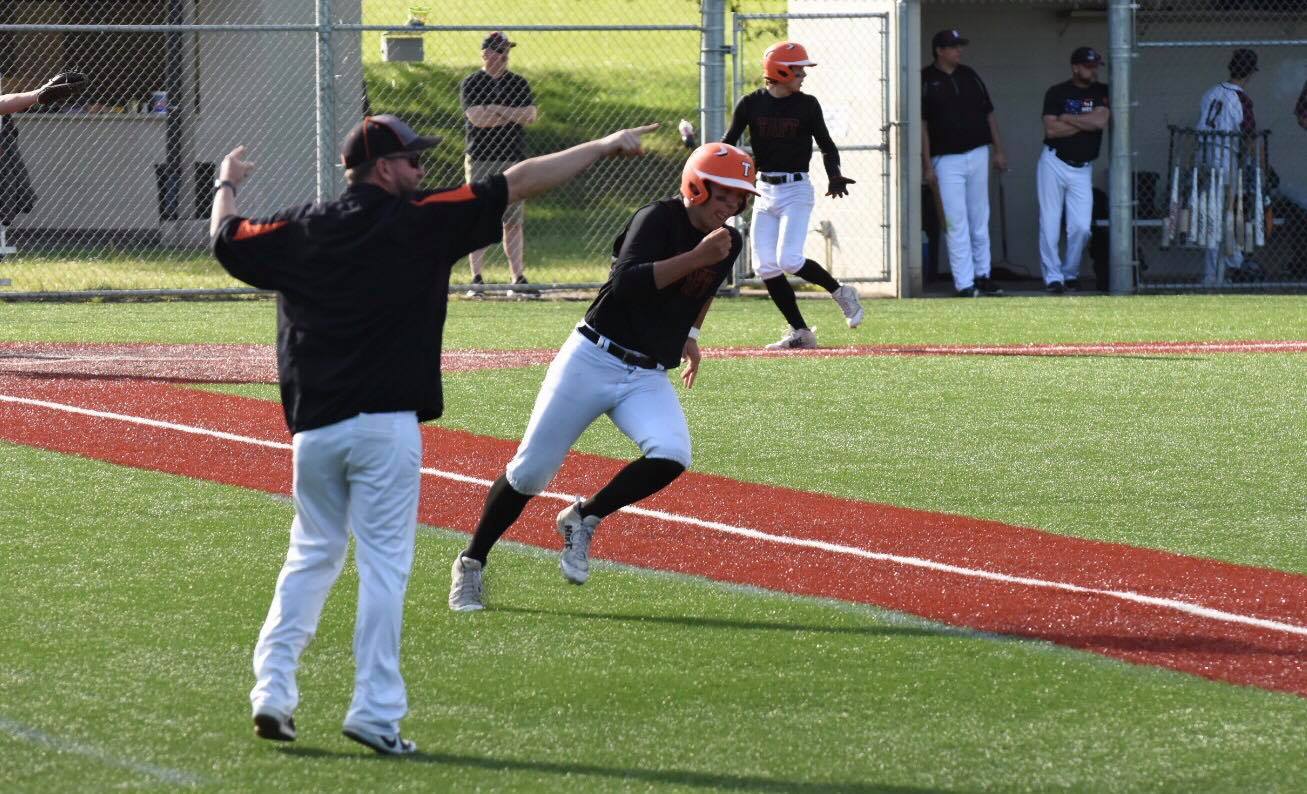 "Our bats showed up again tonight and that has been a key to our success this year," Stempel said.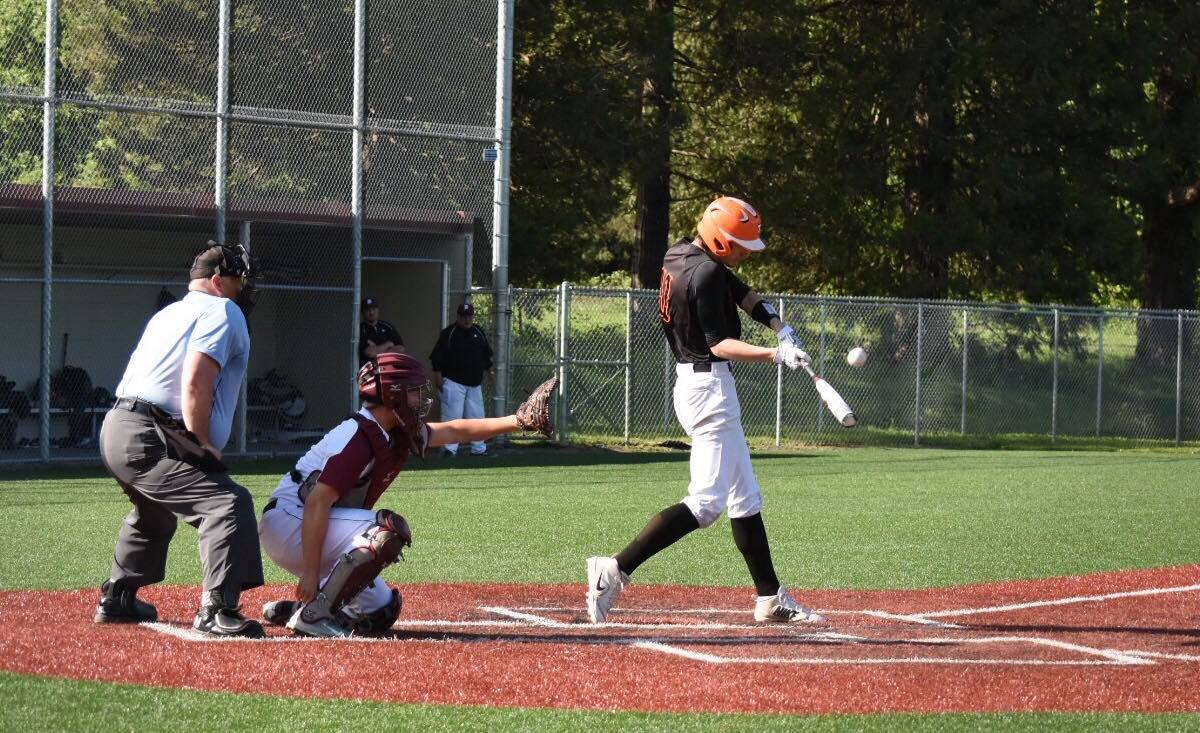 The 10-run road victory improved the Tigers' scoring margin over league opponents to 156-8 this season, or more than 13 runs per game. Taft has outscored the opposition 256-63 in 23 contests.
"To only allow eight runs in a season is pretty incredible, so that goes to show how great our defense is also," Stempel said. "It has been an unbelievable year, but we have more games to play."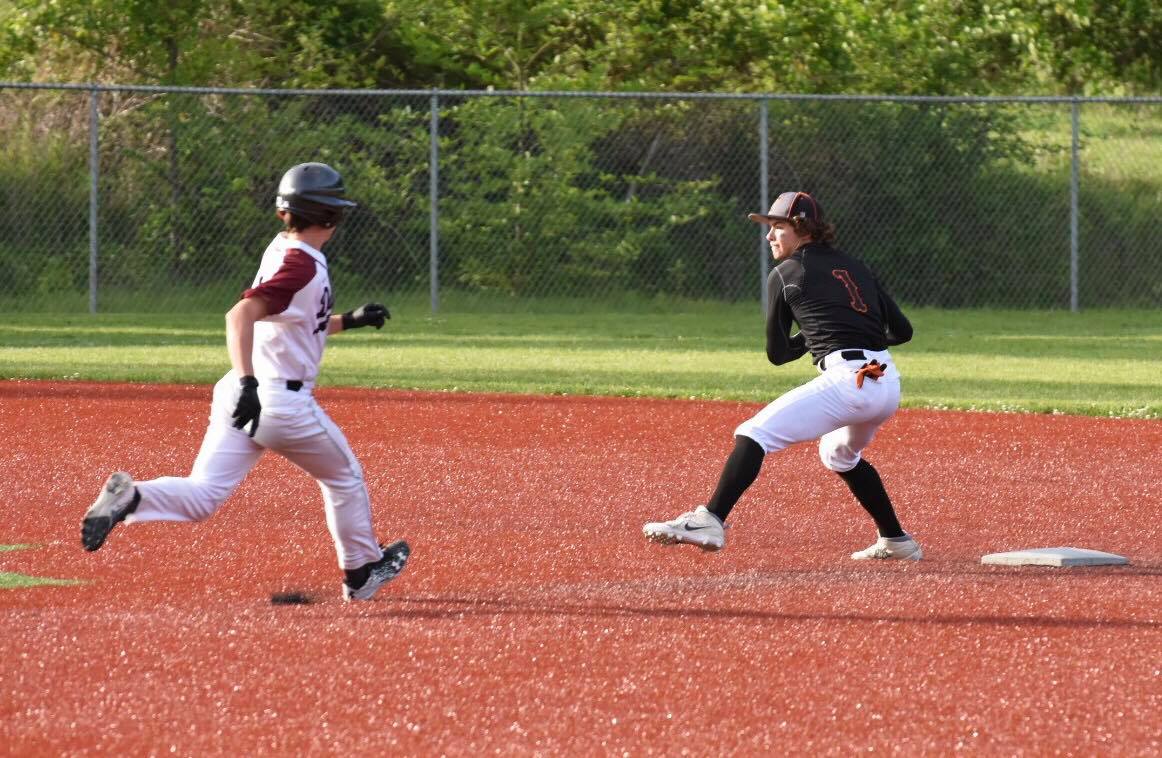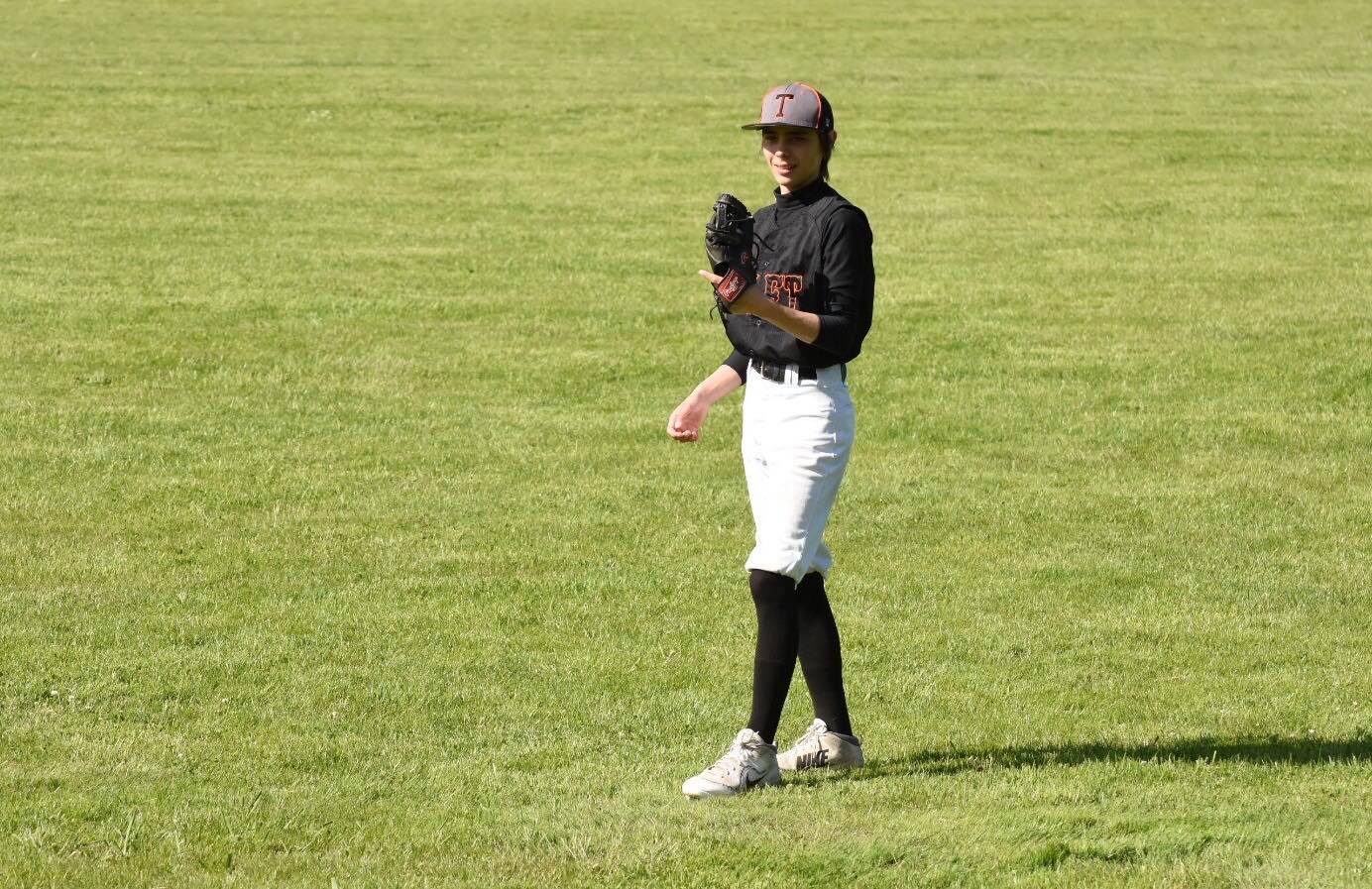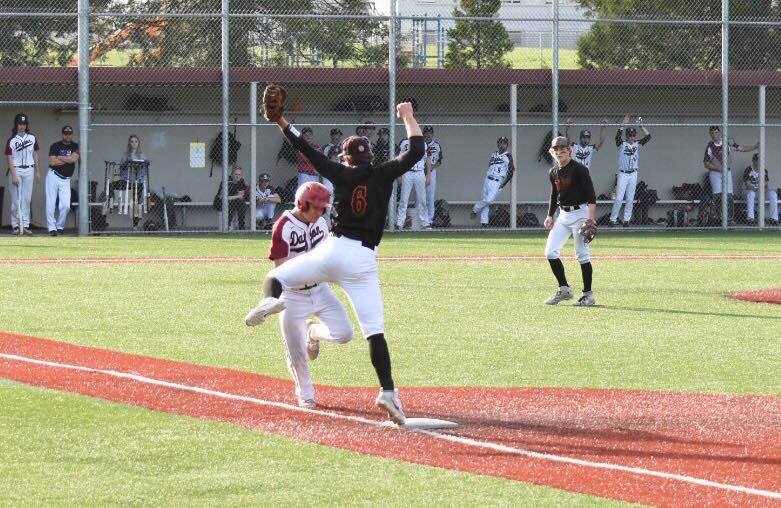 The Tigers will meet Salem Academy (10-2, 6-1 3A PacWest) in the regular-season finale Tuesday in a game originally scheduled to be played in Keizer — site of the June 1 State title game. Hilgers said Wednesday he's been told the game has been moved to the Crusaders' home field due to maintenance at Volcanoes Stadium.
Taft will host a league playoff game at 5 p.m. Thursday, May 17, against a team to be determined.
"I couldn't be any more excited about the playoffs and how I imagine the turnout," said Salsbery, the Tigers' captain along with Stempel and King. "We have an incredible group of guys with a mentality and desire to win."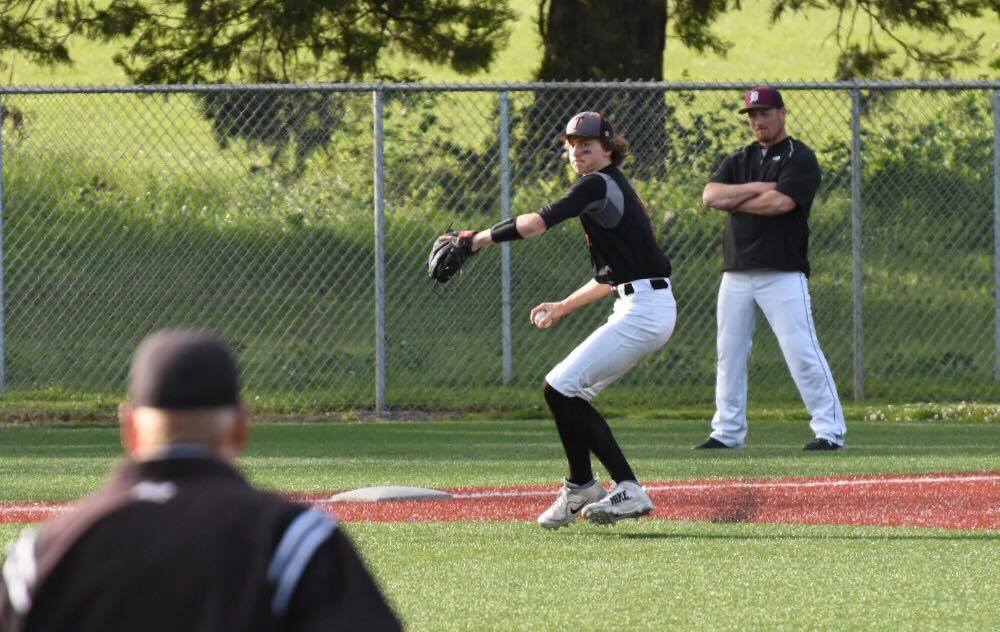 Taft's  only losses this season came back-to-back in late March when they lost 8-5 at second-ranked La Pine (18-2, 11-1 3A Mountain Valley) and 18-9 to Crook County (13-10, 8-6 4A Tri-Valley) in the Madras Tournament during spring break.
"Jack, Josh and I have always dreamed of winning a league title," said King, "so sweeping through the West Valley League our senior year is definitely special, but that's just one goal. The postseason is right around the corner, and we don't plan on our season ending anytime soon."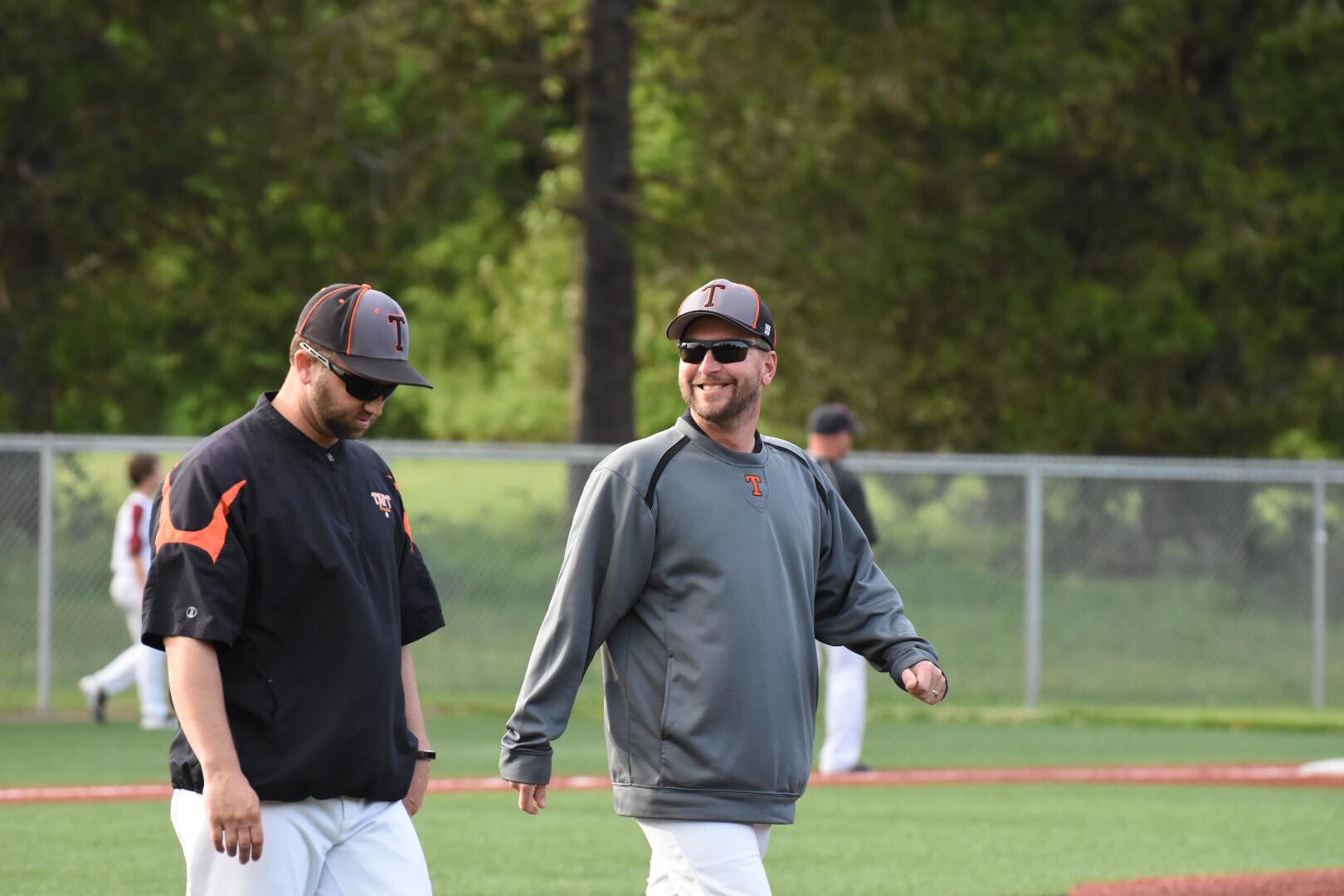 Taft 14, Dayton 4
TAFT                   AB  R  H BI
Josh Salsbery         4  2  2  1
Eli DeMello             5  1  2  1
Caleb King             4  2  2  2
Jack Stempel          5  2  3  2
Cody Knott            4  2  1  0
Kam Kessler           4  1  0  1
Tyee Fisher            4  1  2  2
Caleb Jones           3  2  1  3
Trenton Fisher        4  1  1  1
TOTALS               37 14 14 13 
DAYTON             AB  R  H BI
Zach Russell          3  1  1  0
Josiah Primbs         4  0  0  0
Tristan Fergus        3  1  0  0
Luke Primbs           4  1  1  2
Liam Munoz            1  1  0  0
Cristian Garcia        3  0  0  0
Gavin Arce             2  0  0  0
Dylan Lane            1  0  0  1
Garrett Doran         3  0  0  0
TOTALS               24  4  2  3
TAFT                      003 082 1 — 14
DAYTON                000 130 0 — 4
LOB–TAFT 7, DAYTON 8. ERR–Bleiz Kimbrough, Josh Salsbery, Gavin Arce, Liam Munoz, Tristan Fergus (2), Josiah Primbs. 2B–Caleb King (2), Caleb Jones, Luke Primbs. HBP–Gavin Arce. SACF–Josh Salsbery. SB–Eli DeMello, Jack Stempel, Zach Russell (2), Luke Primbs.
TAFT                          IP    H    R   ER   BB   SO   HR
Caleb King (W)               4.33    2    4    3    6    6    0
Josh Salsbery                  1.67    0    0    0    1    1    0
Jack Stempel                   1.00    0    0    0    1    1    0
DAYTON
Josiah Primbs (L)              4.00    9    8    5    1    3    0
Zach Russell                   0.00    2    3    3    1    0    0
Liam Munoz                     3.00    3    3    1    2    1    0
PB–Eli DeMello, Luke Primbs. BALK–Liam Munoz. BB–Caleb King, Kam Kessler, Cody Knott, Caleb Jones, Dylan Lane (2), Zach Russell, Liam Munoz (3), Tristan Fergus, Cristian Garcia.
Taft roster/schedule
Class 3A West Valley League standings
Class 3A OSAA rankings