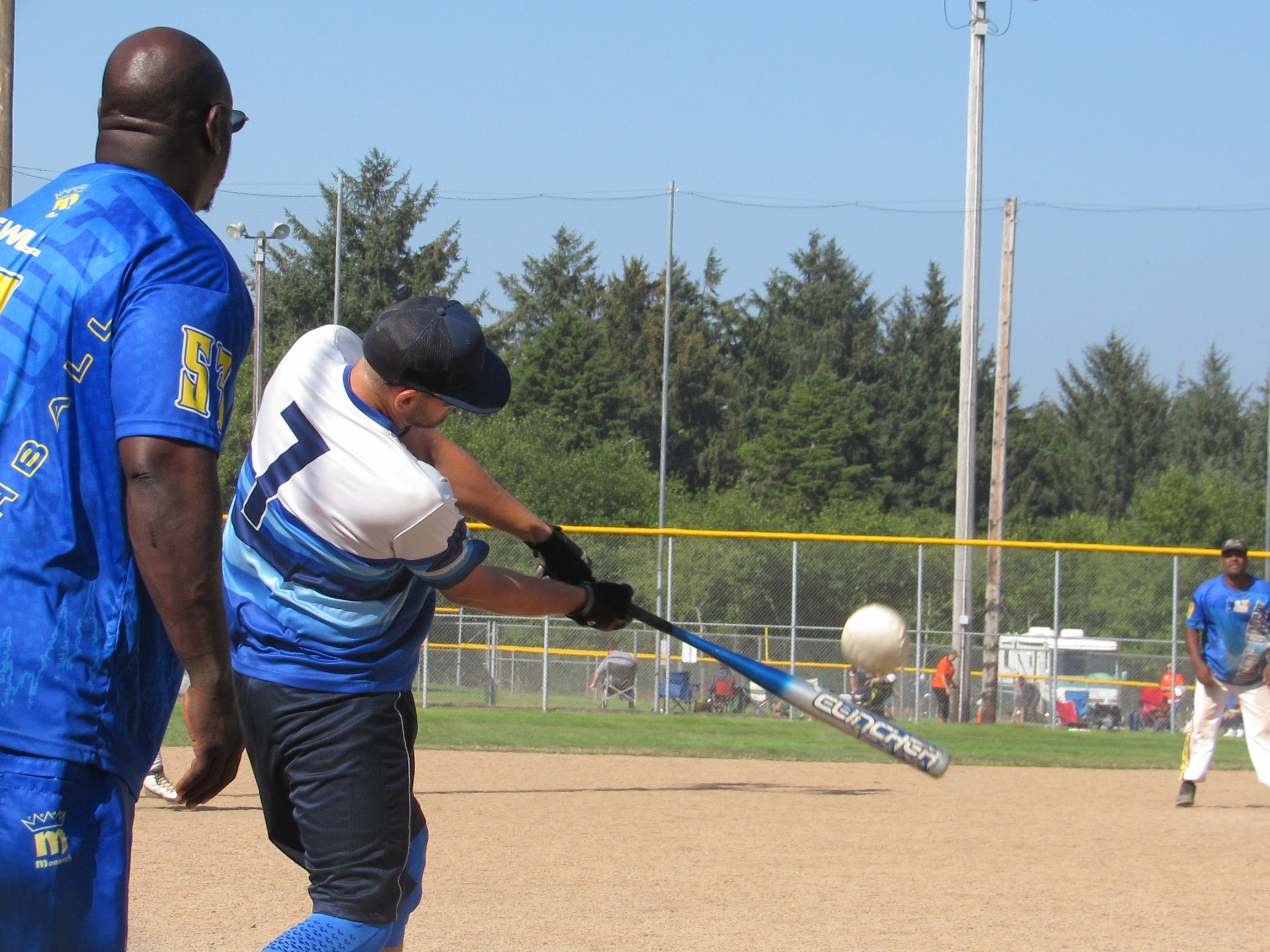 Kirtsis Park was the stage Saturday for the 2018 Beach Mushball Tournament that pitted Portland Mushball League teams and a Lincoln City Beach team in an epic battle of skill on the diamond.
"We look forward to this tournament all year long," Portland Mushball League Executive Director Andre Lawrence said. "This end-of-the-season event crowns a champion that will brag about it until next year."
Twelve teams competed on the first day of the two-day tournament.
Teams in the 2018 Beach Mushball Tournament:
West Coast
503
St. John's
MSP
Gamers
Dox
Beach
Rip City
Parkball
Bad News Beers
North Portland
Bona
The championship game will be played Sunday at Kirtsis Park.
Taft High 7-12 softball coach Sandy Stuart and team members manned the concession stand with proceeds going to the Tigers softball program.